Get help with washing – your latest dish or your dirty dishes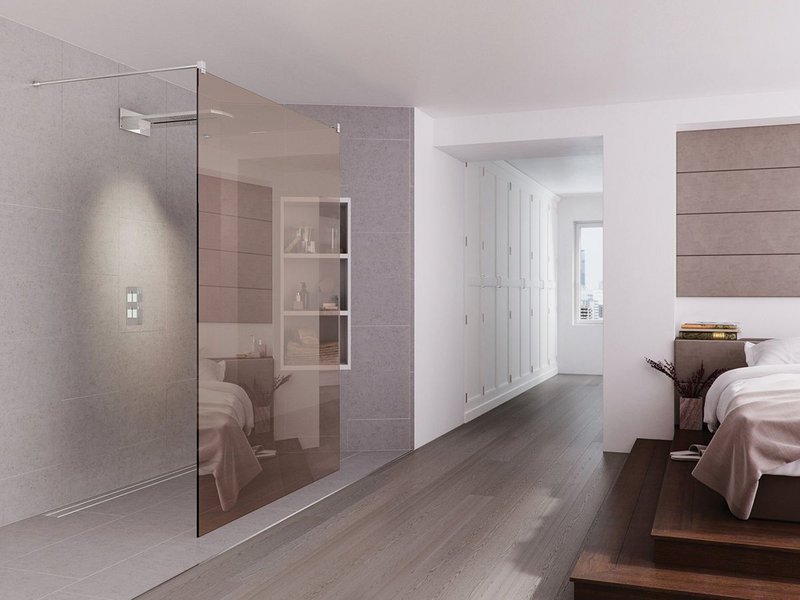 Shower enclosures
Aqata
Ah, remember the honeyed days of romantic youth, when shared bathing with your beau could lead to anything... Well, Aqata is on your wavelength with its luxury shower enclosures, which offer tinted and even bespoke etched glass designs. Problem is, what's sexy at 21 is better left, four decades of life experience later, as a private world for careful preparation rather than feckless abandon. So in the room shown, which seems to offer no demure hiding place, a floor to ceiling tv screen rather than etchings might be an appropriate distraction – just not showing On Golden Pond.
---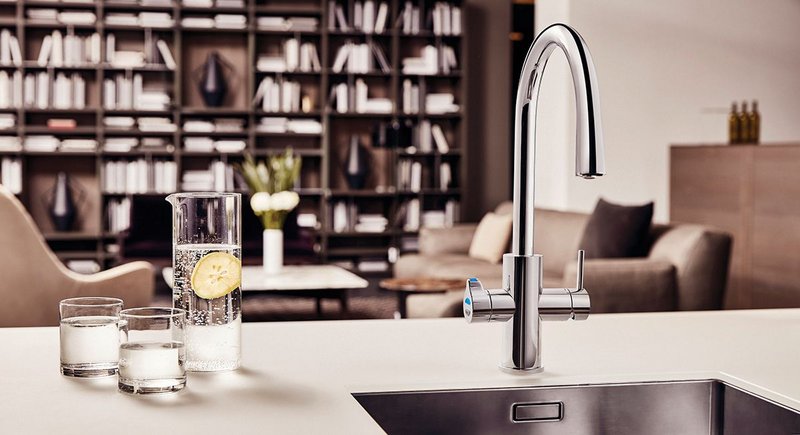 Hydrotap All-in-One Celsius Arc
Zip Water
It's that time again. Your phone's telling you its storage is full, and none of your apps is updating. OH THE WAITING! No such problems with the other thing that happens with such thrilling regularity: a new Zip Hydrotap, offering even more functions and finishes to have you quaking on the pavement overnight in your pop-up tent. The All-in-One Celsius Arc gives instant filtered boiling, chilled and sparkling water, plus unfiltered hot and cold for washing up. And no OS updates to wait for either.
---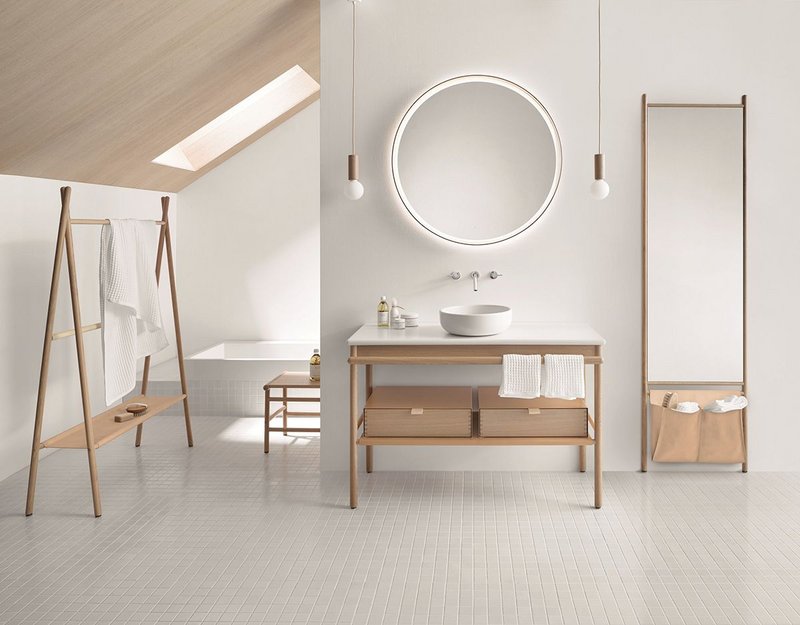 Mya bathroom furniture
Burgbad
'Come over baby! We got chicken in the ba-arn! Whoah honey! Come on over! We got the bull by the ho-orn!' So run the farmyard ejaculations of one Jerry Lee Lewis, and indeed in Jeannette Altherr's new collection for Burgbad, there is a 'whole lot of shaking' going on. Nonetheless, I feel celibate Shaker founder Mother Ann Lee might have blessed this Mya (Million Years Ago) freestanding bathroom furniture in natural or dark oak veneers since it, like her, it takes up 'a full cross against the doleful works of the flesh'. Which is more than can be said for Jerry Lee…
---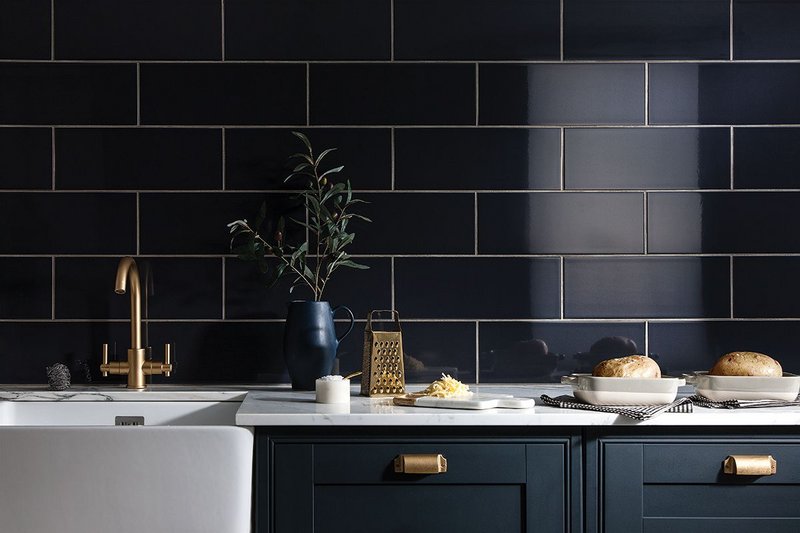 Reflections range
Gemini Tiles
It is an accustom'd action with her, to seem thus washing her hands. I have known her continue in this a quarter of an hour – and not because she's racked with guilty paranoia, but rather since my Lady Macbeth had these Gemini Reflections tiles installed in her kitchen, whose returning gleam catcheth her gaze. All that 'the perfumes of Arabia will not sweeten this little hand'? There is no damned spot. She's on her second bar of Santa Maria Novella at thirty quid a pop. If she would only dry her hands, pop the knife back in the drawer, and looketh not so pale.
---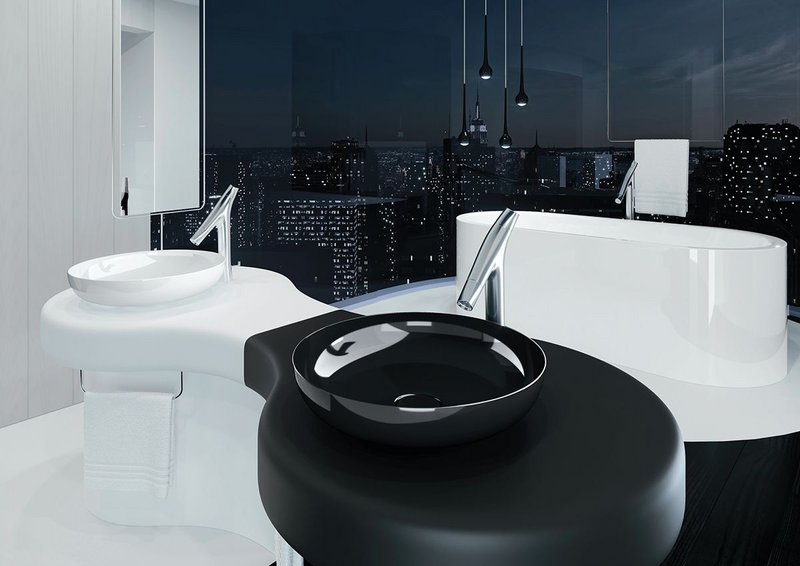 Miena washbasins
Kaldewei
I journeyed to Nepal for my sacred prayer bowl, but couldn't get the cold-chiselled plughole to hold water. So in the end I found these lovely steel enamel 'Miena' fine-edged basins by Anke Salomon for Kaldewei. Offered in matt or gloss, and in rectangular or round versions, they don't quite have the transcendent hand-hammered look I was after, but the enamelled wastes work beautifully – and my, do they ping! I opted for a Yin and Yang pairing. Purity and balance are thereby achieved, Grasshopper.
---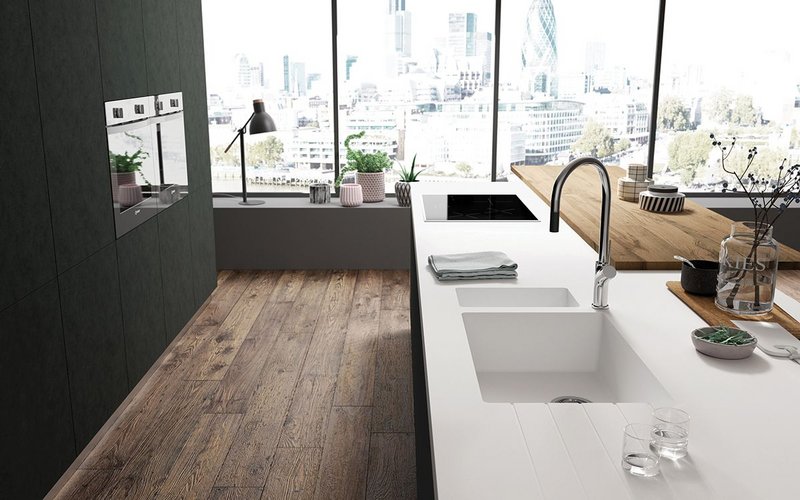 Sinks and basins
hi-macs
I'm wondering, as I look at the next perfectly appointed high rise luxury living interior, if this kitchen with the seamless, hygenic Hi-Macs solid surface and sinks ensemble is actually in the same apartment as the washroom above. Think about it – glass walls, fabulous city-centre view, shiny monochrome surfaces and fittings (everything is so black and white nowadays isn't it – look at the whole page in fact). Even the views are night and day to maintain the colour scheme. Makes you yearn for the discordant humanity of a discarded dish of baked beans.
---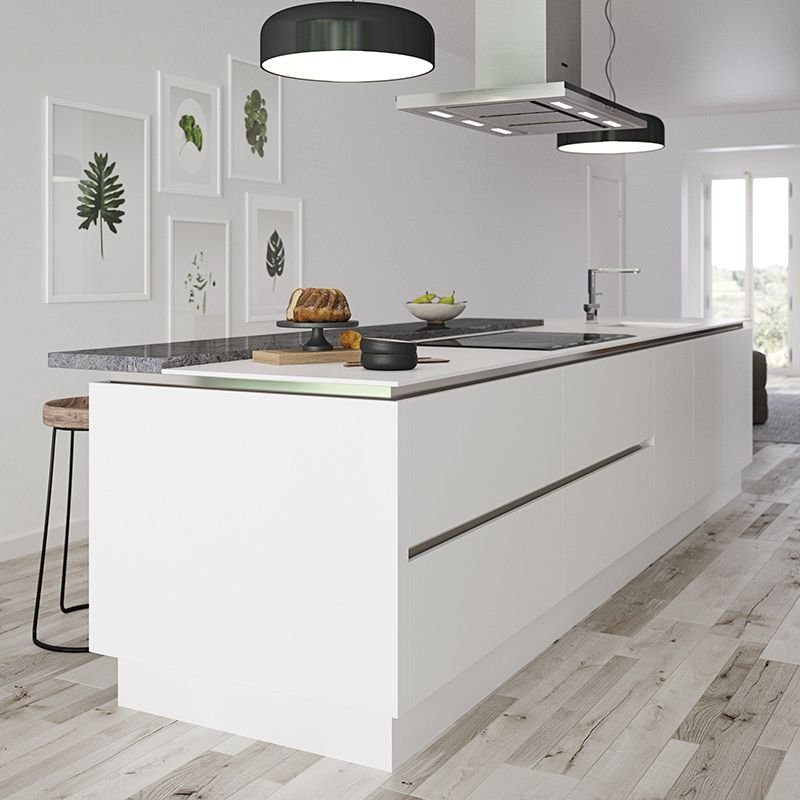 Michel Roux Jr range
Moores
A state of the art kitchen is critical to any house these days – and if you're wondering why yours isn't shifting when the Prendeghasts opposite got rid of theirs in three weeks, even in this market, then the Michel Roux Jr kitchen range could be your answer. Produced in collaboration with Moores, it is, says the Michelin man, 'A warm, luxurious minimalism you'll still love in years to come.' But, is this one just a little too minimalist? Surely there's an oven in there somewhere. Or is that what actually makes a perfect kitchen for today's armchair chef with the Deliveroo app?
---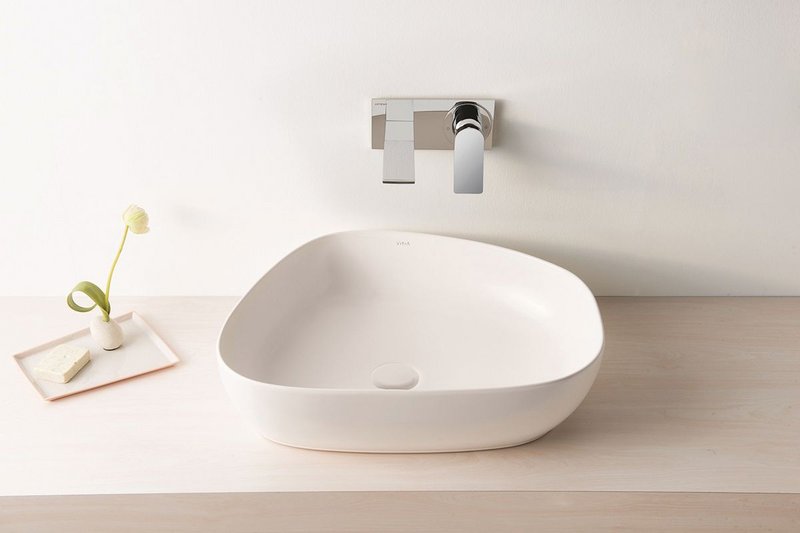 Outline Cerafine basins
Vitra
Bathrooms have come a long way since those cheeky Aussies came up with the joke, 'Where does a pommie hide his money?' The answer of course was 'Under the soap', but today's stylish and functional washrooms make regular scrubbing a must. Vitra's Outline ultra-fine basins, made of new material Cerafine, might sport a petrie-dish aesthetic but you'll want to linger over the easy to clean range, secure in the knowledge that having forked out a well-worth-it £463 for the pebble bowl above, finding a hiding place for your spondoolies may be a moot point.
---