Totally grounded products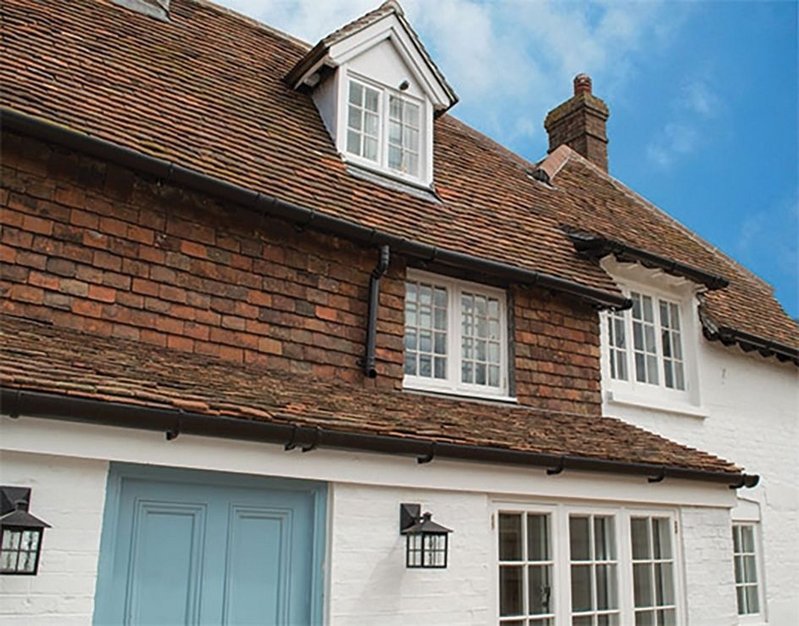 Half-round guttering
FloPlast
No authentic garden cottage is complete without a thoroughly trad-look guttering system. But 'heritage' makes it hard to replace the sprinkly cast iron piping with hermetic PVC. Developer Manortouch, which specified FloPlast's high capacity system for this Kent cottage (a listed erstwhile pub) the listed buildings inspector 'approved [the product] instantly'. Perhaps he thought the guttering was actually cast iron, while doubtless Manortouch was impressed by the PVC system's light weight, cost advantages, corrosion-free, no-paint and 20-year colour guarantee.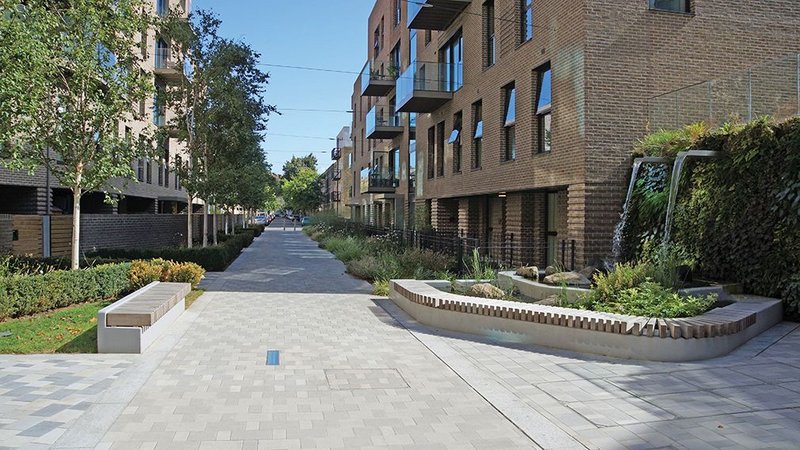 SuDS and permeable paving
Interpave
Me anShazanKev useda go uptha Southwark Orange an hang out intha mallocentric, avvagayma bowls before trolleyin up the ramp into the consumery wonders of the elephunk estatewhere we were all conceived in the shiny new service entrances come 1965. Glam it was, 'til it went all sinkretro. We're happysome since we viddied all this precast concrete SuDS and permeable paving wot they're downplacing on the old 'hood at new Trafalgar Place with its Interpave prods. Leaves me all calm; like I just audied me heavenly Ludwig van… (with apologies to Anthony Burgess)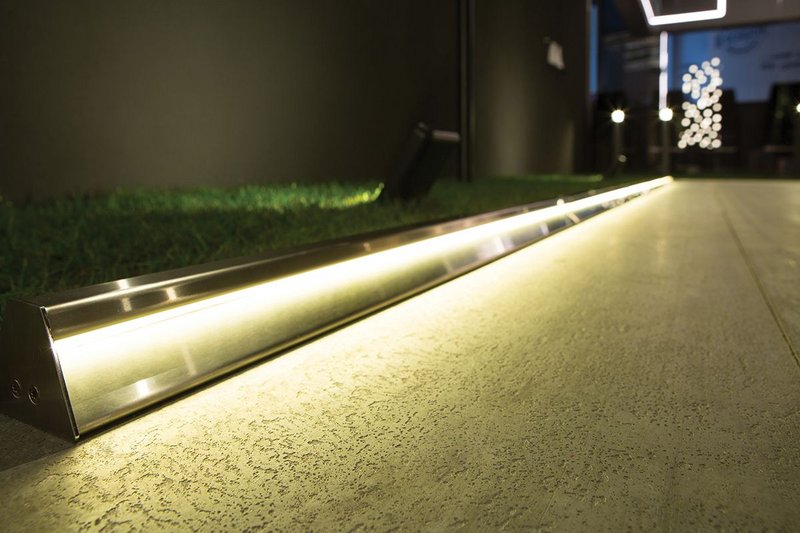 Dirigo LED kerb
Linea Light Group
You can, of course, go your own way – but should you choose to tango in the night (reissued 31 March) along a clearly defined and conveniently paved route, it may be prudent to pre-empt any unscheduled inhalation of herbal shrubbery by first installing Linea's rather attractive Studio Rigo-designed Dirigo modular LED kerb. Available in two profiles, and in stainless steel or three aluminium finishes, the system was recently recognised with an IF Design Award. And even the most pie-eyed late night Stevie Nicks wannabe would have trouble missing it.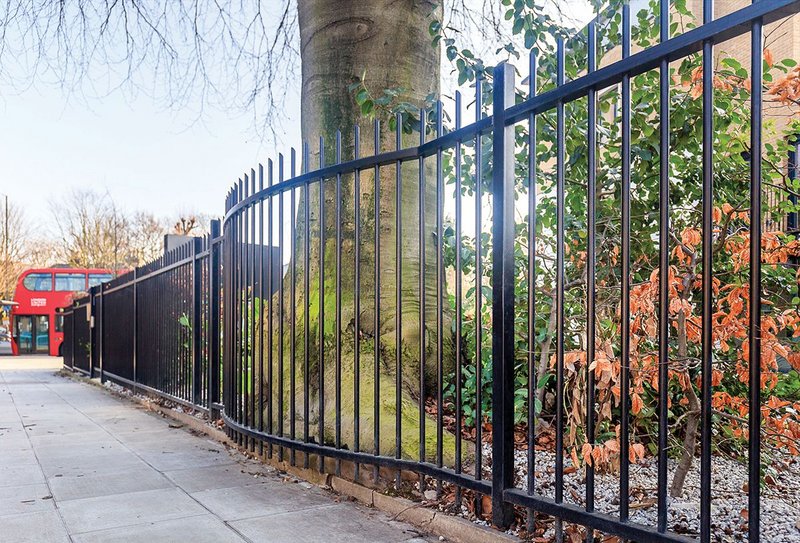 Security railings and gates
Jacksons Fencing
You know that thing? That thing when your life is so damnably covetable that overcurious and surly cap children would nosily push through a berberis hedge just for a sniff at your sustainably harvested organic rubber yoga mat? When, to put the little bleeders off, nothing less than robust British-manufactured powder-coated and galvanised steel 'Barbican Imperial Residential' vertical bar security fencing will do?
That.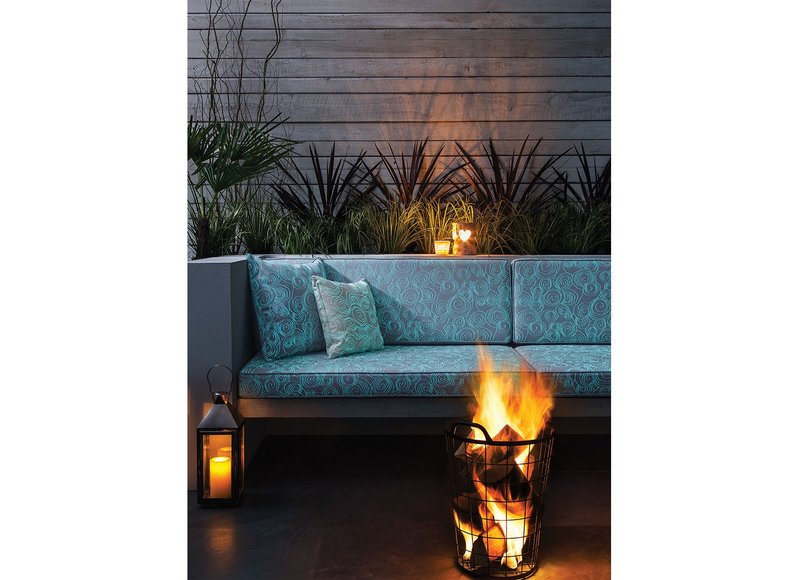 Solar outdoor fabric
Extex
Dear elderly Aunt Circe, and her malign feline, the one-eyed, coal-black Pyewackit, is staying with us. Observing us, pondering the pond and the possibilities of bioluminescent algae, she ventured that it would be more practical to upholster the poolside appointments with Extex's Solar glow-in-the-dark solution-dyed acrylic outdoor fabric. Just 30 minutes' sunlight, she said, would transform the neutral swirls into groovy lights come nightfall – and its lightfast, shrink-proof, water, soil and stain repellent properties will be handy for some important plans she has for the full moon.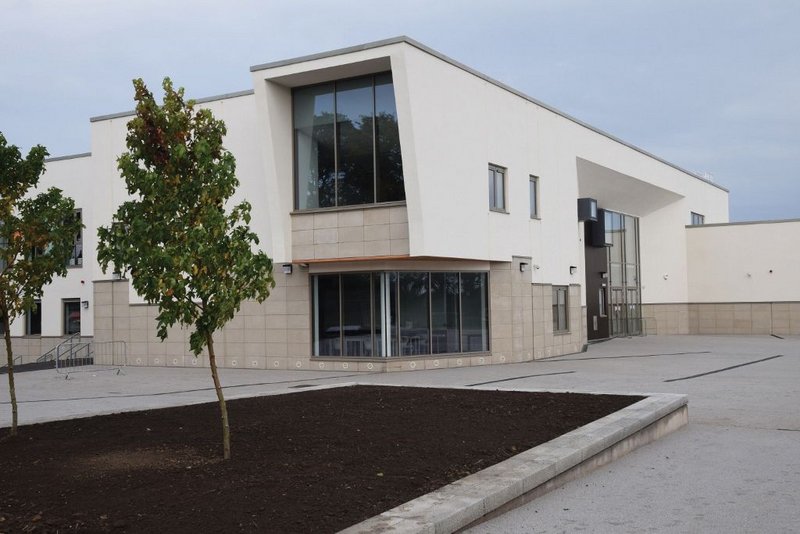 Acoustic, thermal products
Saint Gobain
With Saint Gobain on the job your projects will grow like mushrooms. Viz Edinburgh's £28m Portobello School, now complete with 25m pool, games hall, gymnasium and two all-weather sports pitches. But what of the fungi which, as the name suggests, might once have lived here? They'd have preferred a danker, darker, moister vibe to the one on offer, where Saint Gobain brands are keeping the building warm and dry. No nourishing of mycelium here! This product sepification had what shiitakes to keep the school fungal free, and an environmental champignon.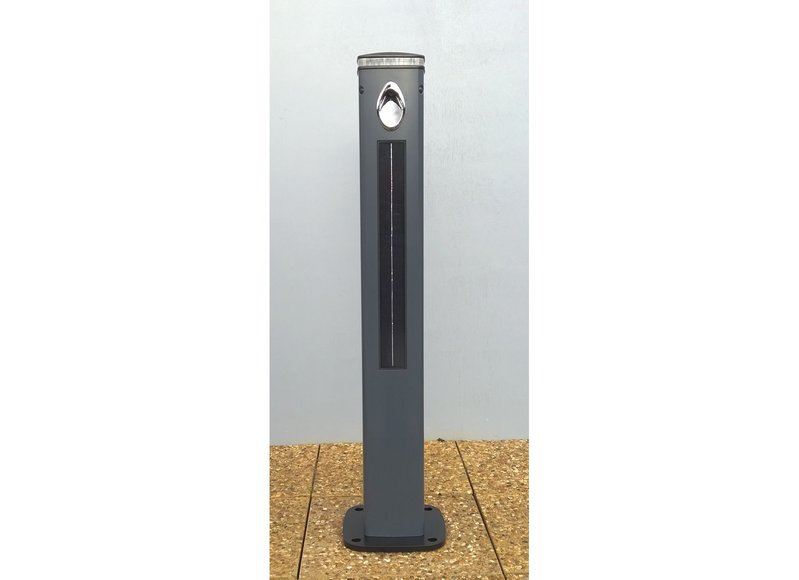 Solar street furniture
Townscape
Townscape's solar shelters, noticeboards – and the Intelli Solaris bollards pictured – are sturdy, safe, sustainable, glad to be of service, and guaranteed to stay in the car park without becoming depressed. Running costs are zero, installation quick and cheap, and while motion sensors activate when humans approach, please note that these plastic pals do not feature the Sirius Cybernetics* Genuine People Personality chip, so may not be fun to be with.
*Townscape Products is in no way associated with Sirius Cybernetics Corporation or its products. Particularly not Marvin.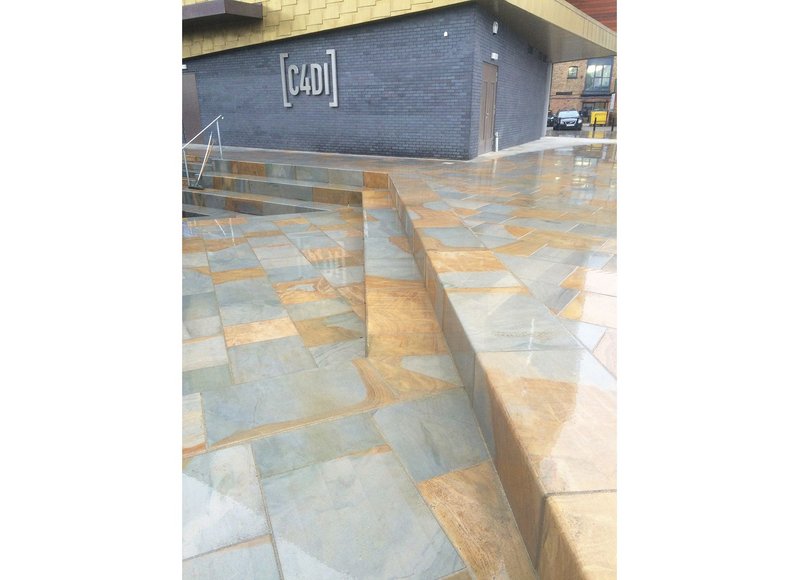 York Mix sandstone
Natural Paving Products
Sandstone = sand = silicon = DIGITAL, OK? …so it's an obvious choice for the panoramic expanses of York Mix natural sandstone, here as paving, steps, seating and copings at Hull's City of Culture Centre For Digital Innovation (C4DI). A trip to this tech-specific business hub will reward the eye with a grey-and-buff binary vista of 1,500m2 of 50mm thick paving in 450 and 750 x 600mm sizes; 190m of steps with accessibility-enhancing granite inlays; 80m of seating units, and over 70m of wall copings. Will you look at that job! I'd rather have that than a MacPro. But not on my lap, Steve…