From paving to seating and landscaping: it's summer, it's hot, and the great outdoors is ready for you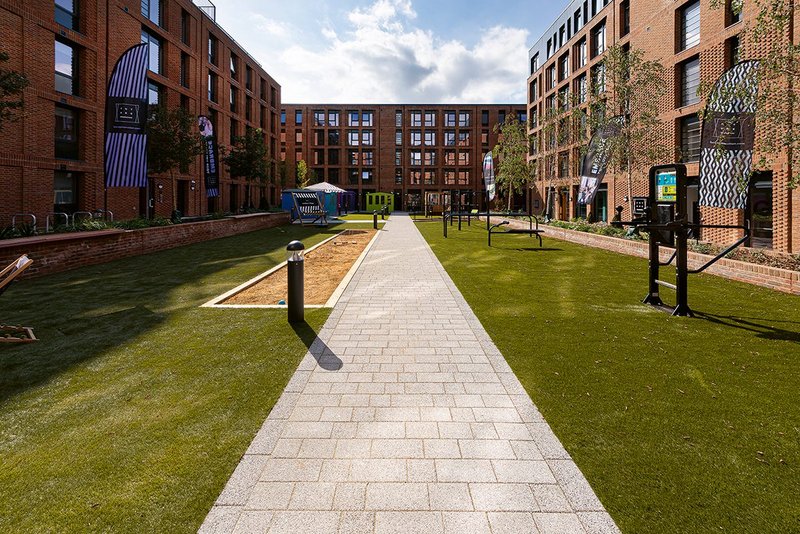 TerraPave flagstones
AG
'This is my favourite bit of the Guilden Park digs, that path that goes across. I've spent hours cuddling those flags on the way back from the Guildford Students' Union bar. They're so reassuring! And sparkly! Oh, the PTV is over 36 so you won't slip - you just snuggle down carefully. They're mainly cement, but with an 8mm surface of ground natural granite and quartz. All waste aggregate and renewable energy. So cool. I love them so much that I changed my course! Yeah, I'm not doing the Actor-Musician BA any more; I'm going to be a civil engineer!'
---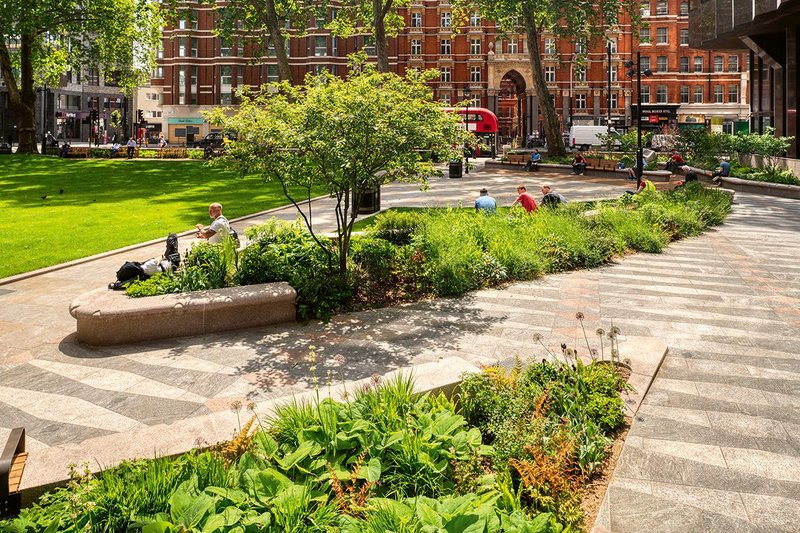 Callisto Granite seating
Marshalls

'Three hundred years? Pah! That's not old! Oh yeah, you go round biggin' up your historicity, Mr high and mighty fancypants Hanover Square, but you don't know nuffink. Us granite blocks might be newly cut, but we was custom-hewn from the mystical territory of Fujian Province and transported here across mighty oceans to frame YOUR restored vistas – which you lost – and provide the well-heeled backsides of Mayfair with unobtrusive seating solutions! We rule this joint now! Three hundred? Ha! Try THREE HUNDRED MILLION, YA LOON!'
---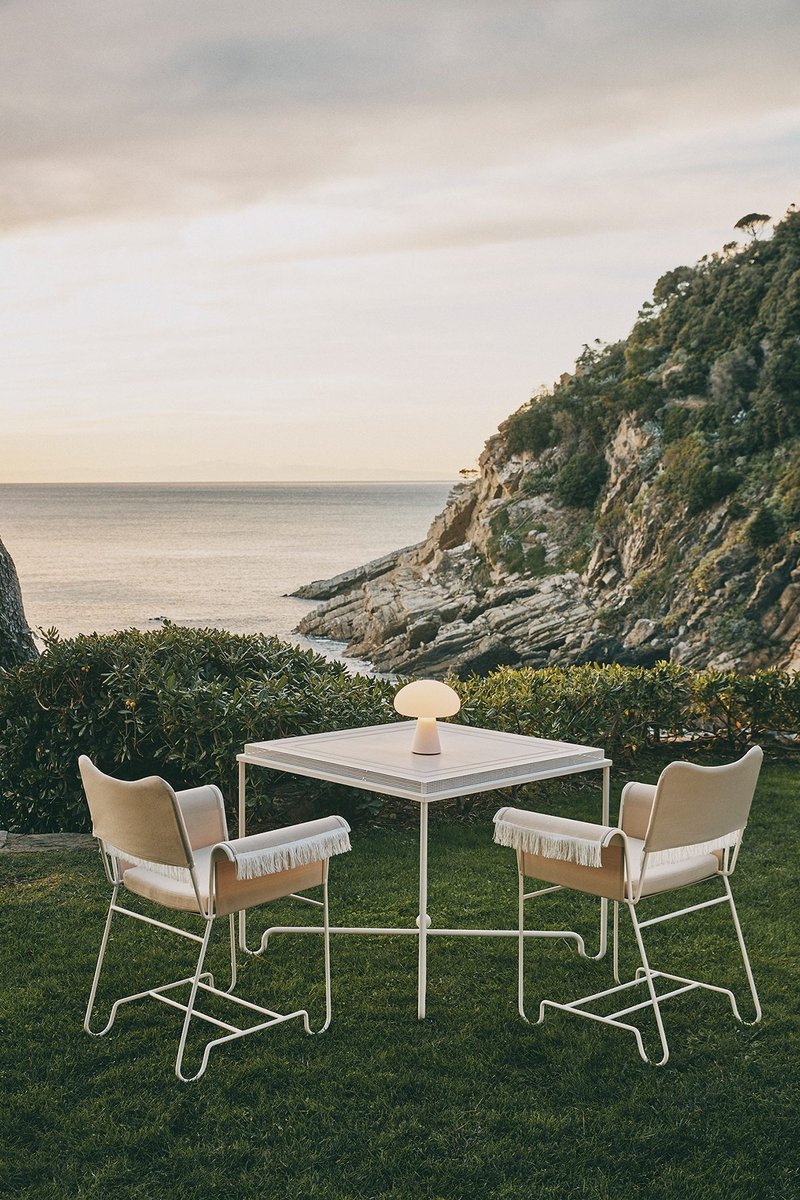 Tropique outdoor furniture
Mathieu Matégot at Gubi

Insiders tell us that, during long stays on the Côte d'Azur, Princess Margaret enjoyed nothing more than a spot of afterparty freeclimbing. 'Mags', as she was known on the Riviera yacht scene, loved to load up on hors d'oeuvres and Famous Grouse before setting off up the cliff with pockets of vols-au-vent and crampons firmly buckled on.
Her faithful concierge Guillaume always ensured that her favourite 1950s 'Tropique' dining chairs were ready and waiting after the exhausting ascent, and she would sit stroking their luxurious tassels until sunrise the following morning.
---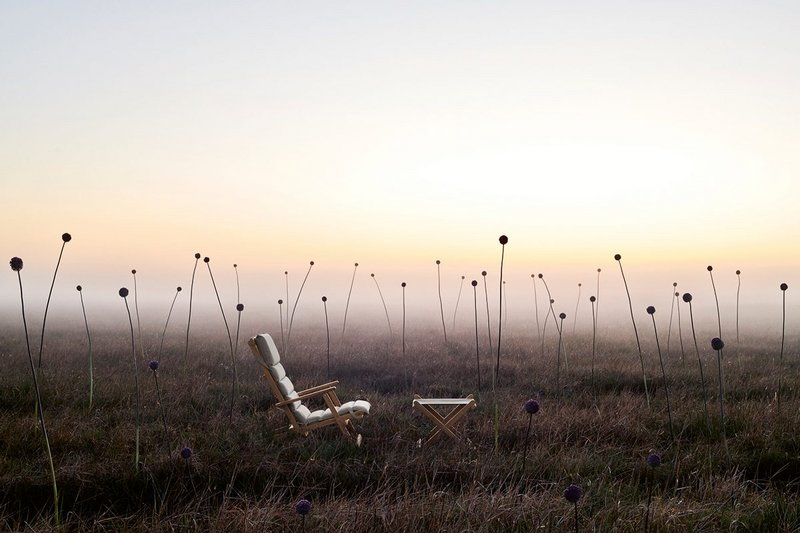 Deck chair and foot stool
Carl Hansen and Søn

TRANSLATED FROM THE VENUSIAN:
'Good golly gosh, where did those come from?'
'Earth! Must be a SNAFU with a quantum transmitter. Happens a lot now, what with working from home and so on. Some unlucky physicist just landed on the floor! Lovely, though. Børge Mogensen designed them for his balcony. Unfinished FSC certified teak, harking back to 19th century English design via Shaker style.'
'How on Venus do you know such things, SnargleBarg?'
'Gap year. Denmark. The Sixties. Loved it. I would have stayed if I'd ever had the physical articulation to do that human 'sit' thing….'
---