Musings on the latest in lighting products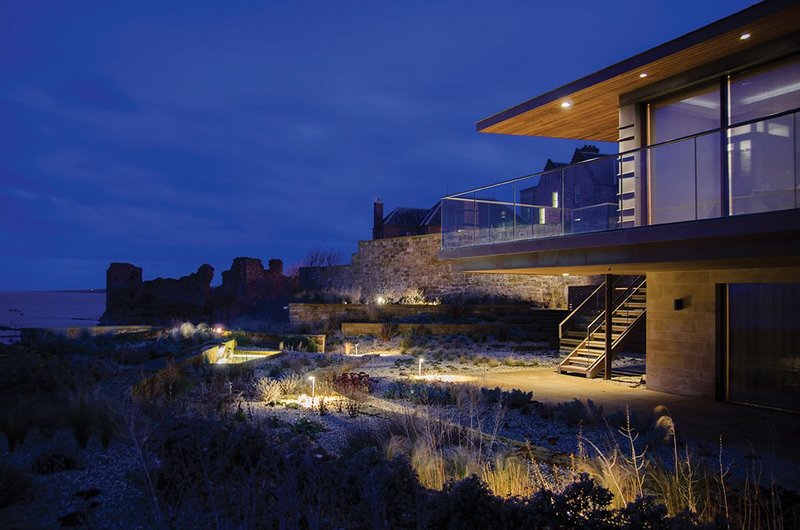 Responsive Lighting Systems
Delta light
Nimue writes: 'Dear Mr Malory, I am sorry to trouble, but might you possibly see your way to changing my bit part in your Lady of the Lake story? You know, where I'm all mythical in the water and the young man wades out to get his sword? It's just there's a rather fab new house on the shore, and the 'human-centric' lighting they've picked responds to time of day and the astronomical clock. It's all very flattering on the skin so could you please instead have me in the sitting-room, maybe wearing floor-length Missoni and sipping a craft gin cocktail? Thanks.'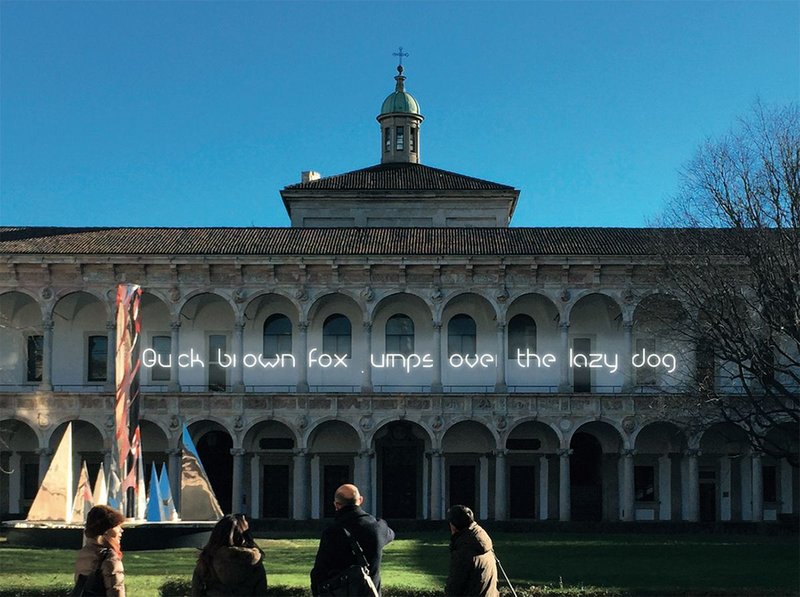 Alphabet of light
Artemide
We journeyed through the workaday streets of Harry Styles, lingered in the mystic hermitage of Prince, and slept beneath a galaxy of Belle Stars. Labouring through the Martin Parrs, we were assailed by a fit of ruched blindness which threatened to end us altogether. And then, masked by lianas, we stumbled on Artemide's new LED font. Created in partnership with Bjarke Ingels Group (BIG), and inspired by classic neon, these optoelectronics offer smooth, even illumination in a full alphabet. Our search for a sign of the times was finally rewarded.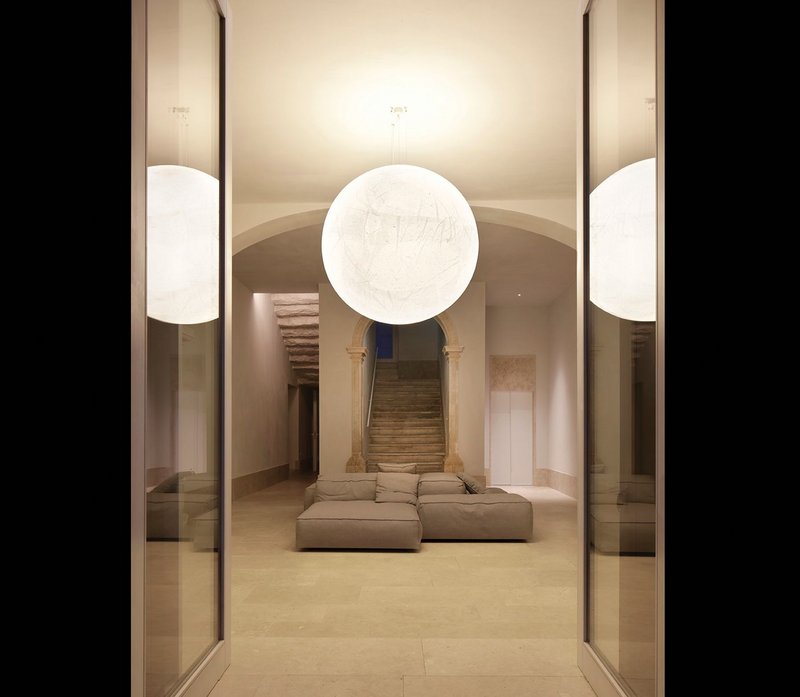 Hospitality lighting
Davide Groppi
This will make a strange shew to those that know not the conceit: Let a fine Virginall wyar bee concealed in every wick, and left of some length above, to fasten the same to the postes in the roof of your house; & if the room be any thing high roofed, it will bee hardly discerned, and the flame though it consume the tallow, yet it will not melt the wyer.
– Sir Hugh Plat, Delights for Ladies, 1628
"Or consult Davide Groppi for a variety of creative lighting solutions"
– Hotel Santa Clara 1728,
Lisbon, 2017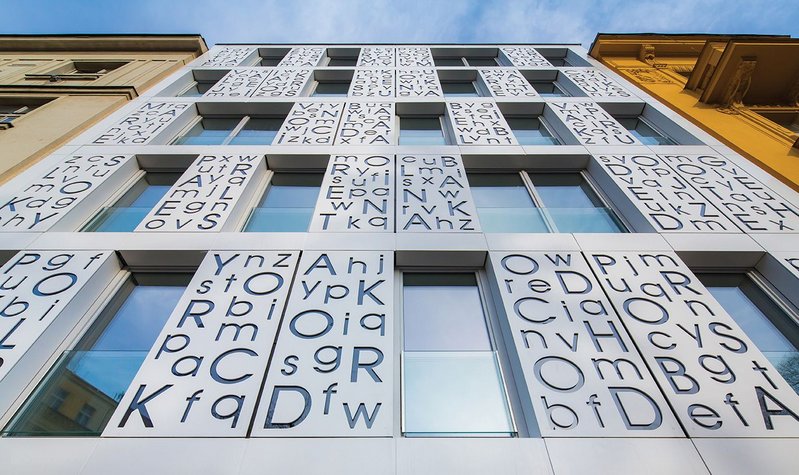 Back-lit façade
Hi-Macs
How I remember those nights in Prague with poet Konstantin Biebl! Joshing him for his anagrammatic name ('would that your works could be a new Bible Konstantin') we dangled those who miscounted his rhyming metre from the Charles Bridge while he pelted them with bread dumplings from a fishing boat on the river. Oh the herbal bitters we consumed! The pils! The stewed cabbage! I can't begrudge him the tribute of this Bieblova Apartment building illuminated through its cut-out Hi-Macs next-generation acrylic stone, but I miss those darkened cheroot-filled cabarets of old.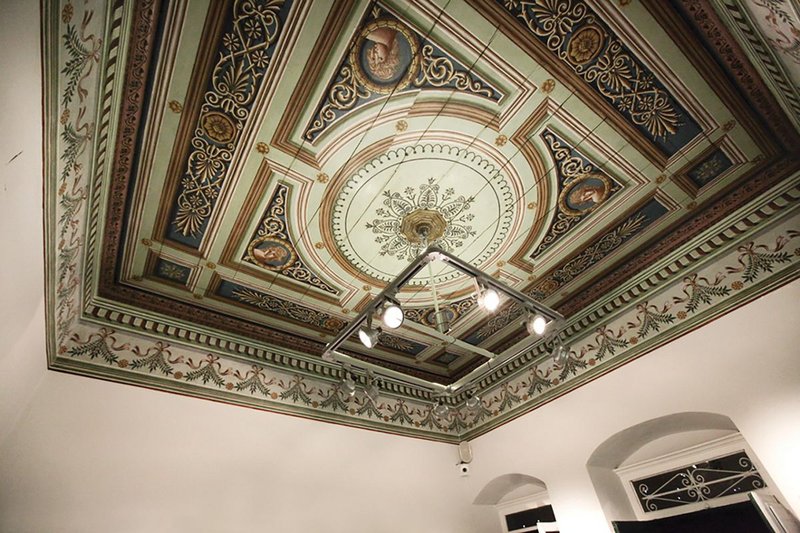 Toby GU10 LED Track Rail
Megaman
Plot, character, diction, thought, spectacle or song is no use if you can't actually see anything, Mr Aristotle. Thus Input Creative Studio specified Megaman's shadow and glare eliminating Toby track lighting for the difficult second floor gallery at Symi's Lobster, Oyster, Sushi (LOS) bistro bar. Lasting 12 times longer than halogen, and 80% more efficient, LEDs give definitive (ahem) performance. The moral? Greek drama demands careful selection of dimmable and halogen-mimicking mains GU10 LEDs and reflectors. And no fishy tale-telling there.

High Contrast Dali
Iguzzini
Less is more, more or less, so it's fascinating to ponder, as the great Goethe once did, the philosophical and physical implications of light – and now what Iguzzini is calling 'invisible light'. Surely, doesn't that mean darkness? Or are we veering into the astrophysical realm of dark matter? And does it matter? At this Milanese architects' studio, the comfort-oriented low glare iN 30 recessed High Contrast Dali is specified for large spaces, entrance, meeting rooms and a small copy shop. Cosmic, man.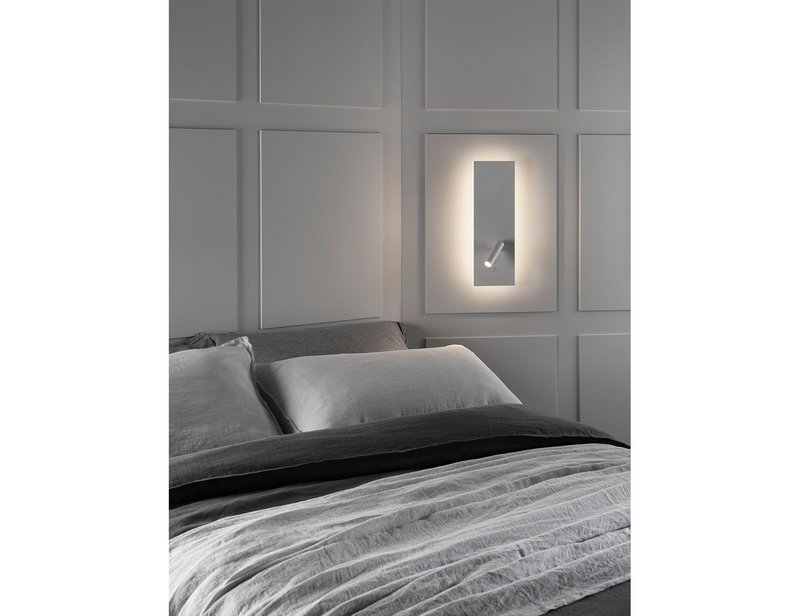 Edge Reader
Astro
Open and say 'Ahhh' for Doctor Astro, whose dual-source LED Edge Reader combines soothing 3w ambience with the directional functionality of an 11.5W reading light. A self-effacing and sleekly clinical design, the Edge Reader's impeccable bedside manner is, in our diagnosis, positively enhanced by the lack of a headphone socket hardwired to some godawful hospital radio.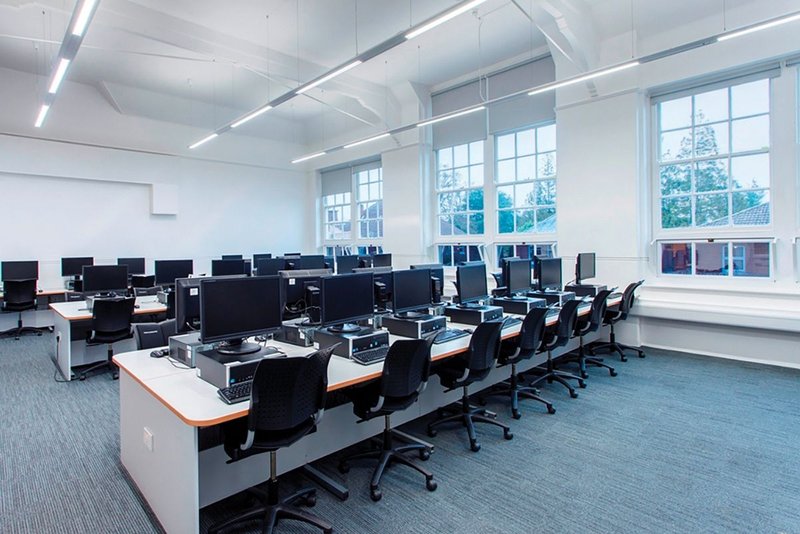 LED luminaires and battens
Concord
Have you ever tried to get a student to turn off a light? It's enough to make one nostalgic for that week spent cat-herding in the unfenced splendour of the High Atlas. If only I'd known of Concord's LED lighting systems, whose occupancy detection sensors might have saved me the therapy – and 20% off the power bills. Sylvania battens are among the solutions specified for the awkward access and varied requirements of libraries, lecture theatres and circulation spaces at this university refurb. And perhaps a bit less tuition fee on facilities and a bit more on research?