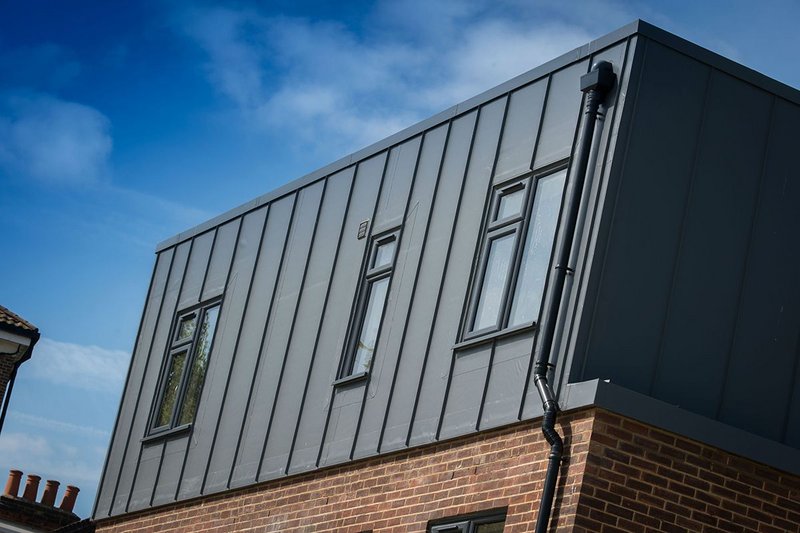 Roofing membrane
Sika
When it comes to puzzles, Professor Rubik was top of the form at thinking out of the box. Well, yes, it looks sort of boxy, but his cube was more complicated than that. That's the thing about boxes, campers, they look simple but they're not. Hence the phrase 'box clever'. Just like Sika's Ewart Grove waterproofing job, shown here; it's a box, fair and square, but it was one hell of a puzzle to get it looking so simple, straight up. And just like a Rubik's cube, it incorporates precision, symmetry and uniformity on all four sides. Bet your precocious teenager couldn't do that in 30 seconds.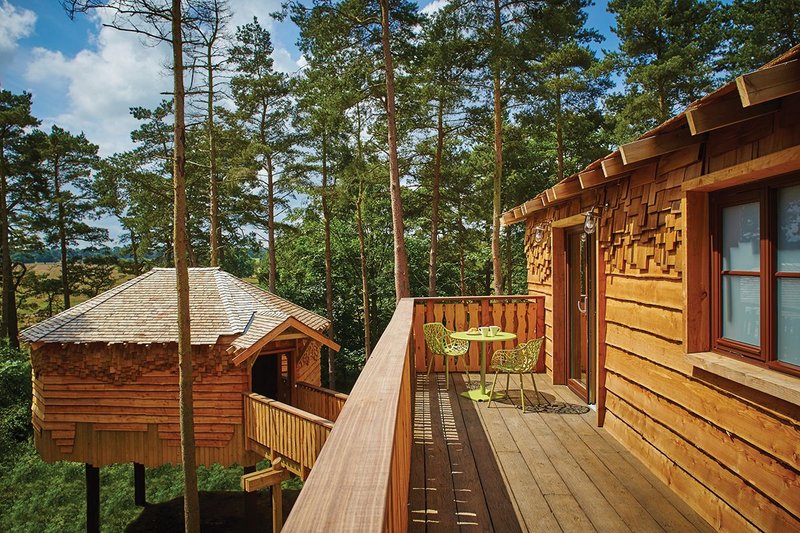 JB Shingles
Marley Eternit
Arriving at Center Parcs, Sherwood Forest as a nipper, I was quite disappointed to find that our cabin wasn't situated under a large glass dome (a la Silent Running) only the swimming pool was. However, these tree houses with TV room, games den and en-suite bathrooms – and not forgetting Western Red Cedar Shingles – would certainly have perked me up if such things had been invented back then. However, I think I would have drawn the line at getting into a hot tub with my parents.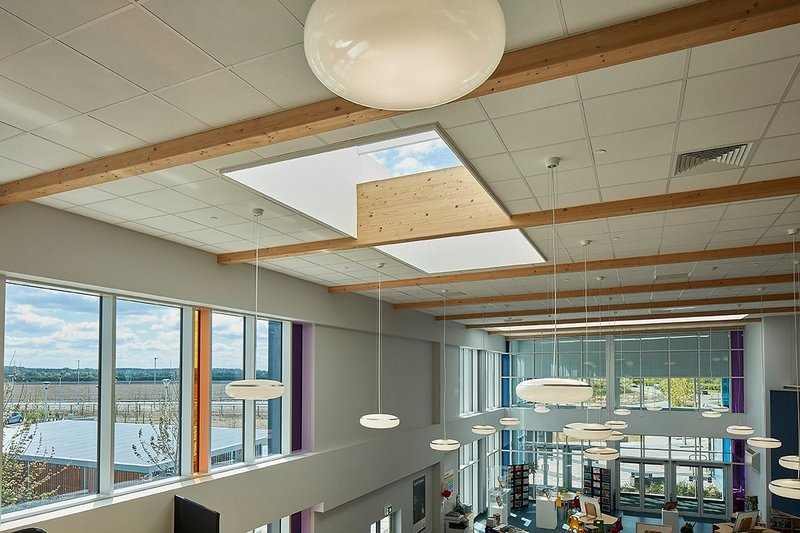 SkyView & Aero Access rooflights
Sunsquare
Are we alone? Is there life out there? Ah, answering the enigmatic but biggest question of all is going to take some bright young minds. To shed light on the matter, the powers that be at the '21st century' Sybil Andrews Academy in Bury St Edmunds have installed Sunsquare's SkyView, SkyView Multi Pane and Aero Access rooflights in the new Heart building to train any future Einstein's eyes on the skies. But until we find life on the planet Tharg, it looks like the little critters will have to make do with those B-movie UFO pendants invading the reception area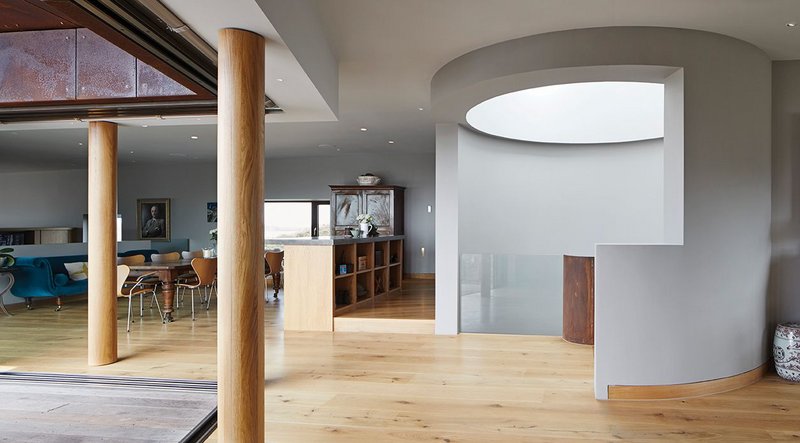 Flushglaze rooflights
Glazing Vision
Going forward, our intentionality is to circle back and reach out to establish the potentiality of future synergies in an out-of-the-box glazing-systems conceptualisation environment. Or, for real blue sky thinking, we'll just specify Glazing Vision's sleek, efficient Flushglaze rooflights. In a wide variety of useful configurations, they all feature insulated double glazing in a powder-coated extruded aluminium frame with invisible fixings. Here we see a circular fixed Flushglaze squaring the circle of illuminational expectational disruption in the stairwell space.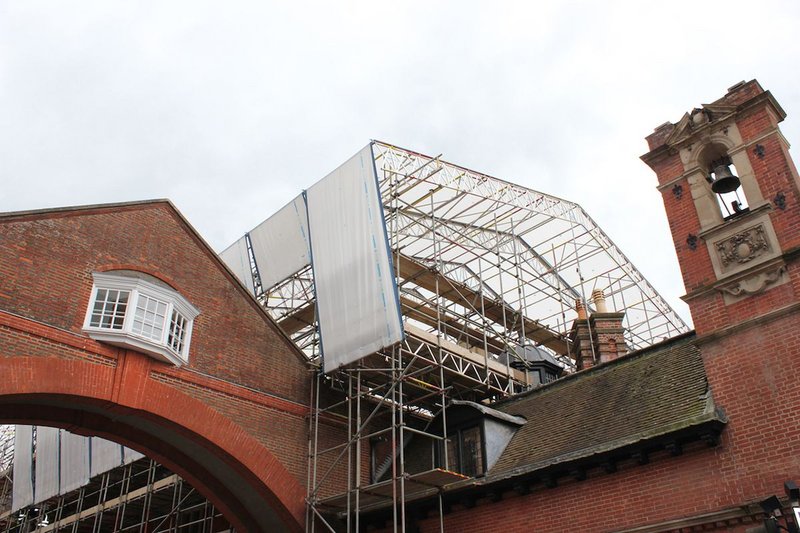 Protective roofing sheeting
Icopal
When I asked you to arrange cover for Michaelmas term, headmaster, I wasn't expecting this. No doubt the boys appreciated Kederflex's climate shield protecting them from 'precipitous conditions such as rain and snow, as well as keeping out the sun's harmful UV rays,' but without a supply teacher in the Marlborough College English department, they seem to have turned the library into what they dub a 'jazzstep chill tower' and smoked all the Coleridges.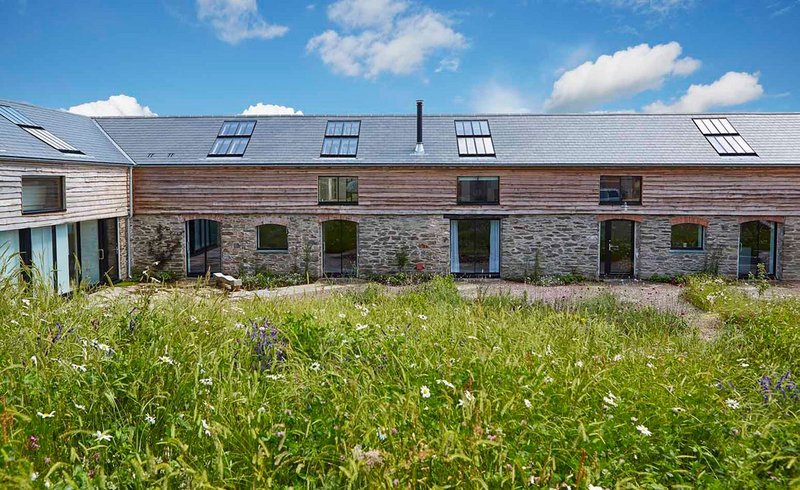 Conservation Rooflight
Rooflight Company
Tired of the daily commute? Sick of office politics? Had enough of Donna's analysis of last night's Gogglebox and Trevor Harrington's bonding initiatives? Feeling just like Lunchmoney Lewis and his oppresion by bills and work? Simply visit barns-R-us.com to find the perfect getaway, where in redundent rural barns converted to luxury accommodation you can lie on the recliner, gazing at the sky through Rooflight Company's Conservation rooflight, cares melting away. Of course, there'll be your account, sir, to settle, but that's the sort of blue sky thinking you need.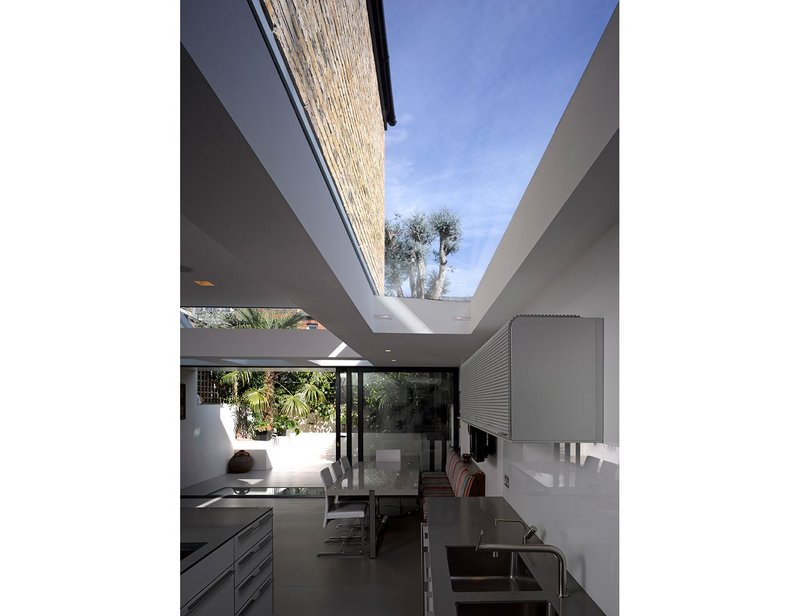 Bespoke rooflight
Maxlight
The hamlet of Bradbourne in the Derbyshire Dales was first mentioned in the Domesday Book as belonging to Norman soldier Henry de Ferrers and was stated as being worth 30 shillings. More recently, it made its mark as one of the 51 'Thankful Villages', having suffered no losses of life during World War I. A trifle relatively speaking, but Maxlight's striking new rooflight on the eponymous street in London's trendy Fulham has been installed in an extension that must have cost significantly more than 30 shillings but which sans doute is making someone that little bit happier.
Multifunctional modules
Okalux
Welcome to Copenhagen's 'Science City' (SC), Copenhagen University (CU) on which Okalux's multifunctional modules (MFM) are being used to very good (VG) effect on Mikkelsen Arkitekter's (MA's) extension of the ISSN… I'm sorry, the Institute of Sports Sciences and Nutrition (ISS… no, I've done that bit (IDTB)) on the Nørre Campus (NC). And the MFM MA's ISSN extension in SC on the NC of CU comprises three different OKALUX products in one single façade element and our initial expectations are outdone.