Winner: Education & Public Sector Award
Stanbrook Abbey is a new home for the Conventus of Our Lady of Consolation, a Benedictine community of nuns who devote their lives to study, work and prayer.
Relocating from their old Victorian home in Worcestershire, the nuns' contemplative way of life required spaces that were simple, tranquil and beautiful, or as they put it, a place where they could 'pray always'.
The new church derives its plan from two intersecting axes significant in the liturgy of the church, its organic form rising out of the modest orthogonal domestic architecture of the abbey. Its interior, which is home to the nuns for six hours a day, celebrates the diurnal changes in daylight and takes advantage of dramatic views to the south.
Completed over two phases, from 2007 to 2015, the new spaces include private cells for nuns, a refectory and associated kitchen, work rooms, a chapter house, guest spaces and the community church and chapel.
The nuns were keen for the new abbey to be both economic to run and ecologically sensitive in design. Preference was given to renewable, recycled or low embodied energy materials, and the nuns were particularly keen to minimize their ecological footprint.
The judges called it a 'spiritually uplifting building that sits sculpturally in the landscape with light that changes through the day so that it acts like a giant sundial.' Detailing of the church furniture was, they said, 'superb'.
---
Winner Stanbrook Abbey
Location Wass, Yorkshire
Architect Feilden Clegg Bradley Studios
Client/owner Conventus of our Lady of Consolation, Stanbrook Abbey
Structural engineer Structures One, Buro Happold
Main contractors/builders William Birch Construction, QSP Construction
Joinery company QSP Construction
Organ builder Jennings Organs
Choir stall manufacturer Ooma Design
Wood suppliers James Burrell, Vastern Timber Company Ltd
Wood species German oak, Scottish spruce, Douglas fir, British sycamore
---
Highly commended
Mellor Primary School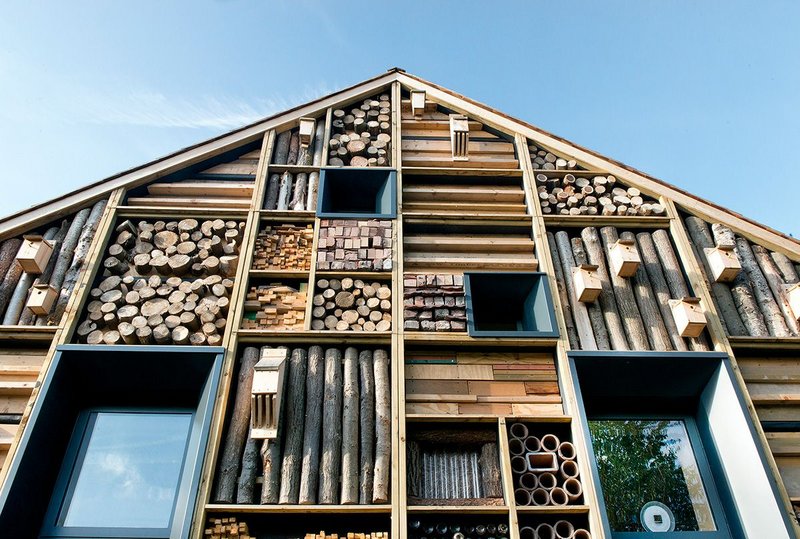 'A lovely little project on a tight budget.'
Location Stockport, Manchester
Architect Sarah Wigglesworth Architects
Client/owner Mellor Primary School
Structural engineer Rhodes and Partners
Main contractor/builder MPS Construction
Joinery company Image Joinery
Wood supplier Vincent Timber
Glulam frame supplier Constructional Timber Manufacturers
Environmental/M&E engineer Watt Energy & Consulting Engineers
Quantity surveyor/cost consultant Wilkinson Cowan Partnership
Wood species Canadian western red cedar, European larch, birch ply
---
Highly commended
Springfield, St Clare's, Oxford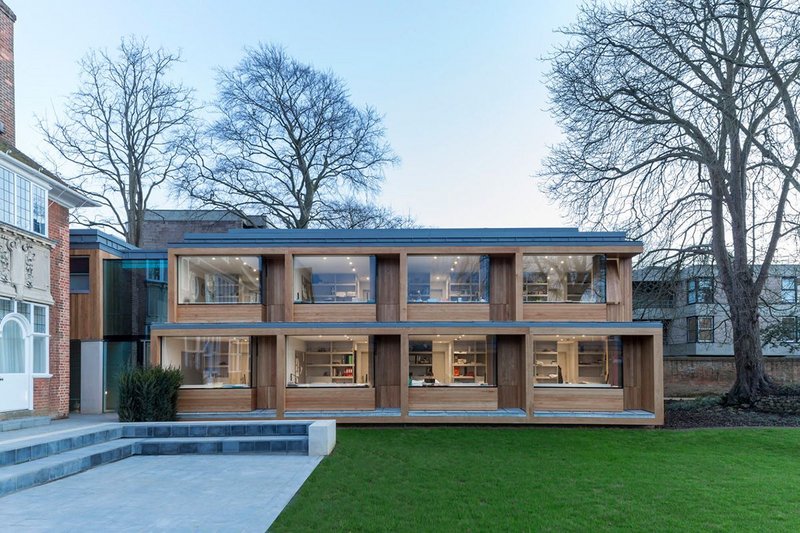 'A thoughtful design design that creates a totally new place.'
Location Oxford
Architect Hodder + Partners
Client/owner St Clare's, Oxford
Structural engineer Thornton Tomasetti
Main contractor/builder Benfield & Loxley
Structural timber sub-contractor and engineer Eurban
Timber frame supplier Hasslacher Norica Timber
Joinery companies Benfield & Loxley, D Smith Joinery
Wood supplier Timbmet
Wood species European oak, spruce
---
Shortlisted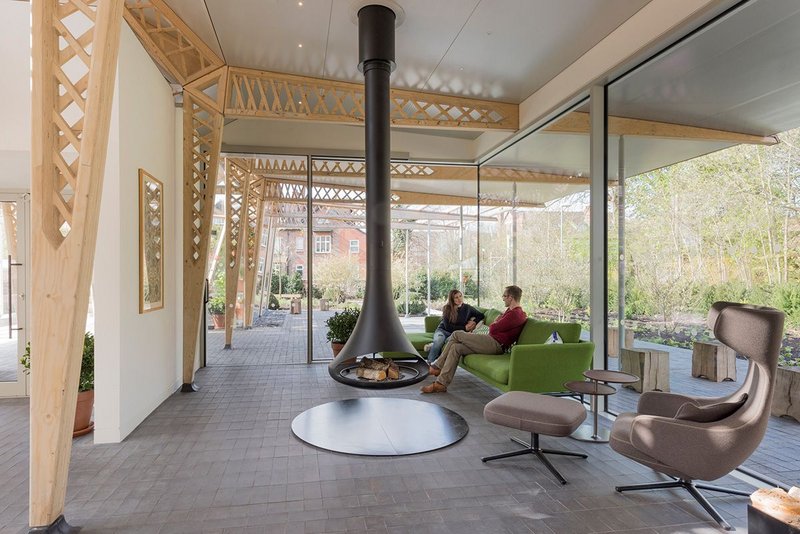 Shortlisted: Maggie's at the Robert Parfett Building

Credit: Location Manchester Architect Foster + Partners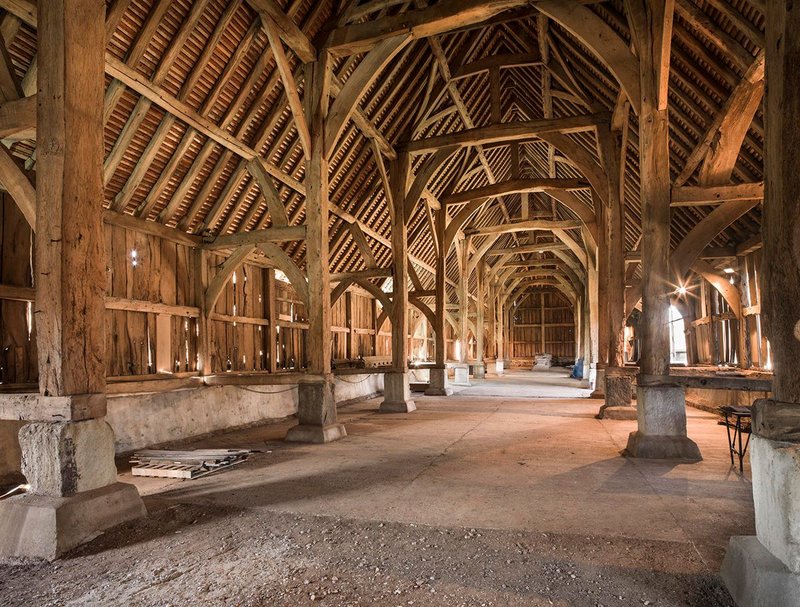 Shortlisted: Conservation and repair of Harmondsworth Barn

Credit: Location Harmondsworth, Middlesex Architect Ptolemy Dean Architects