Specifying a sliding box skylight provides another floor of useable space while brightening and ventilating the existing interiors below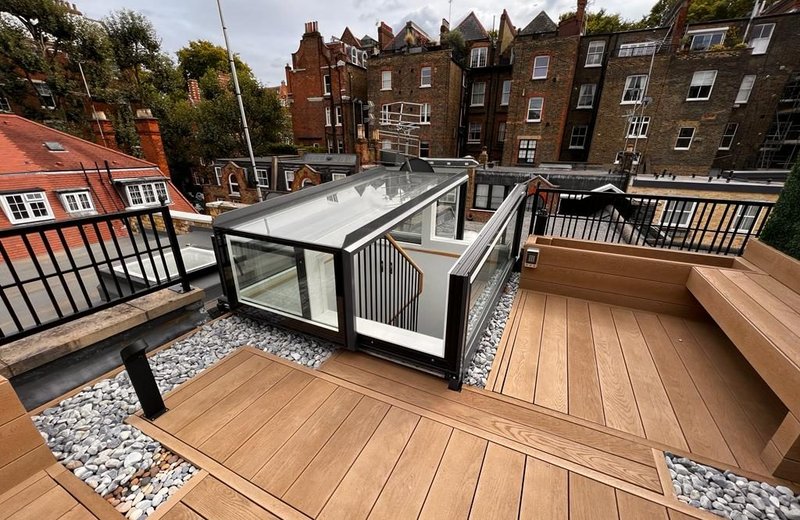 Sunsquare Aero Glide Box: More space. More light. More ventilation.
Rooflight pioneer Sunsquare has developed a sliding box skylight that turns unused roof spaces into outdoor living areas while feeding the interiors below with additional natural light and ventilation.
Designed with architects and specifiers in mind, the Aero Glide Box is the most advanced and secure sliding box skylight on the market.
Architects are always being challenged to maximise space, particularly in urban locations where every inch matters. The Aero Glide Box adds height and volume to interiors and can be tailor-made to any design or space.
'Stairs can flow straight on to the roof,' explains Sunsquare managing director Justin Seldis, 'and, because the design is sleek and freestanding, there's no need for additional balustrades that take up valuable room. It's also easy to use, thermally efficient and safe.'
4 more reasons to specify the Sunsquare Aero Glide Box
Innovative silent glide technology for smooth and efficient access.
Touch-of-a-button operation via a bespoke control panel: set opening and closing speeds; use rain and wind sensors to automatically close the skylight in bad weather.
Comes with shatterproof laminated glass as standard (like all Sunsquare rooflights) and offers unrivalled thermal performance.
Holds a BSI Kitemark for safety and quality - providing architects with peace of mind and the most secure access rooflight on the market.
'We create cutting edge skylight designs that function in an intelligent way and look good too,' says Seldis.
'Making a skylight that will stand the test of time, provide protection against bad weather and be thermally efficient is our priority.'
For more information or to make a bespoke size enquiry, visit sunsquare.co.uk
Contact:
01284 846212
---