If you want to make the best of your surfaces, it's all about the lighting
With the January sales spending yet to appear on the credit card bill, now might be an opportune time to discuss retail design and the factors that drive us to get our wallets out despite a Christmas overspend.
Luckily for me, changing room downlights isn't one of them, accentuating as they do, my seasonal spread gloriously in sharp, narrow- beamed light. I can put the savings at three figures – good for me but not for the likes of Reiss and Cos, whose stores I left emptyhanded with nothing more than a greater sense of wishing to tighten my belt. Such lighting faux pas and how to avoid them is the subject of lighting designer 18 Degrees' Christopher Knowlton's seminar at Surface Design Show's 'Light Talks'. His '30 minute guide to creating beautifully lit spaces' addresses the obvious clangers, to give architects some rules of thumb when considering lighting.
'Downlighters are a scourge,' he tells me. 'And its amazing how much they are specified as a default option.' Knowlton is amazed how often designers spend good money on the internal specification, only to spend even more lighting the floor, leaving the eye level and wall surfaces lost in semi-darkness. 'It's as if people don't have the vocabulary to express where the problem lies,' he believes. But he feels change is coming with build to rent developers, keen to develop their own niche in a competitive market, looking at more imaginative ways of lighting space.
'Forty years of lighting experience between us and we still couldn't work it out'
So how does he advise architects? 'Get a lighting designer in' is, obviously, his key message but he offers some interesting guidance. Stop considering spaces purely in plan, think how you would light the space if it had no ceiling. Treat lighting as integral to the cabinetry or joinery. Such considerations encourage a holistic approach to space lighting design. And don't overcomplicate things; the gamut of room lighting choices available to hotel guests often causes more confusion than pleasure. Knowlton recalls a recent business trip with a work colleague where neither could fathom the complexity of the hotel rooms' lighting design. 'Forty years of lighting experience between us and we still couldn't work it out,' he recalls. 'These things should be easy and intuitive. Room and mood lighting tend to be separate and that's wrong; one bedside switch should turn it all off.'
And on the subject of mood he offers some generational advice. 'Older people need much more light to accomplish the same tasks as younger people. What young 'uns see as moody and atmospheric, old folks find just plain horrible.'
---
The Surface Design Show runs at the Business Design centre from the 6-8 February 2018.
---
PIP takes a look at a selection of products exhibiting at this year's show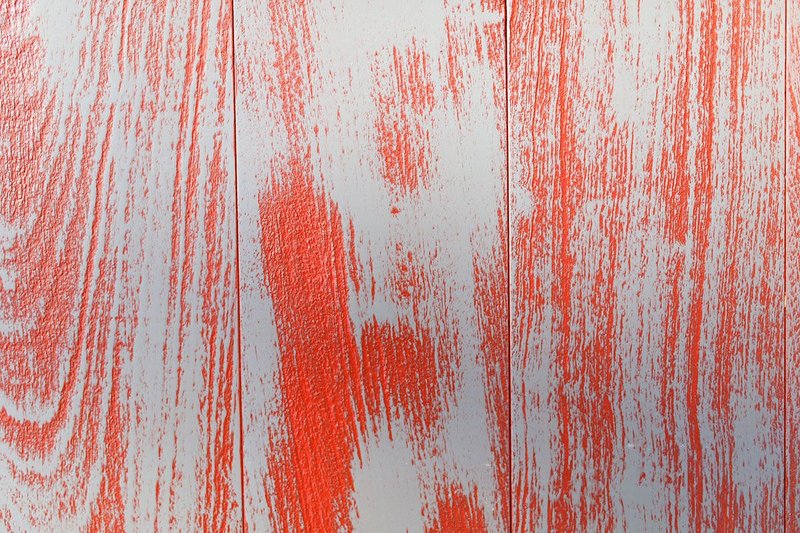 Colourgrain
Simon Davey
When not building furniture, Herefordshire based joiner and master craftsman Simon Davey has been experimenting with timber as a surface cladding treatment, and he obviously believes in it so much that he made a business out of it. ColourGrain takes FSC-sourced timber planks and submits them to up to 10 different processes, including sandblasting and lacquering, to create a highly textured and distinctive surface for internal and external walls, and floors. Durable and available in 50 paint shades, Davey thinks it's the lick.
Stand 334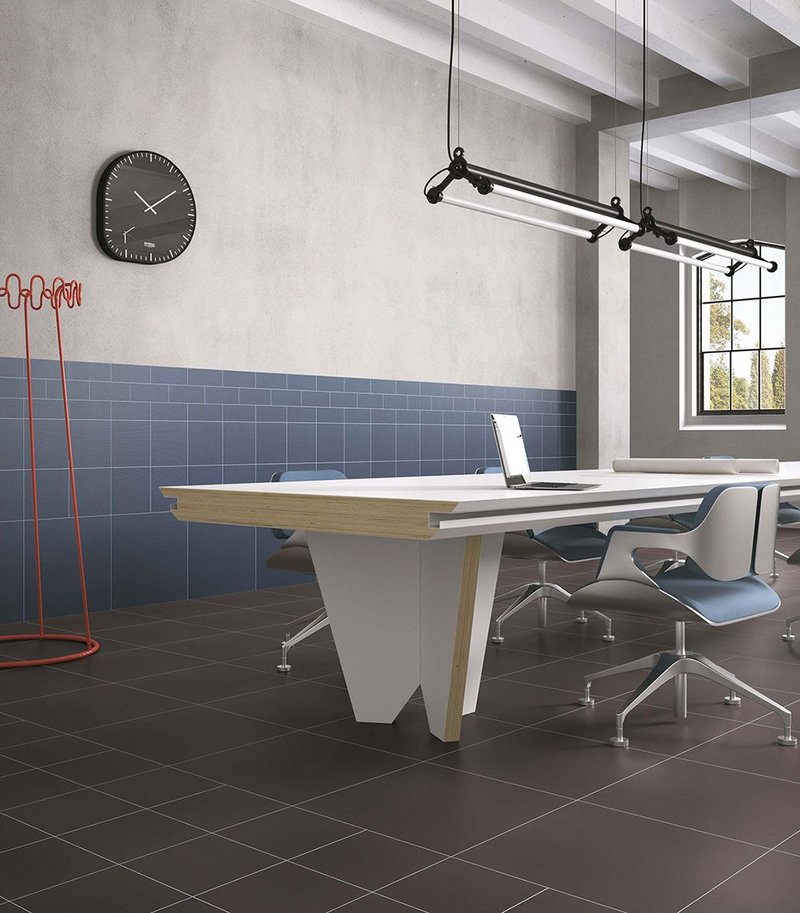 Gama Duo decors
Finsa
The Spanish timber products manufacturer has extended its range of decorative melamines in its new Gama Duo range for 2018. With the materials place on the back of chipboard or melamine, it provides affordable ways to generate strong effects with limited outlay. The Gama Duo range mixes colours and textures, both natural and artificial, allowing for easy combinations.
Stand 210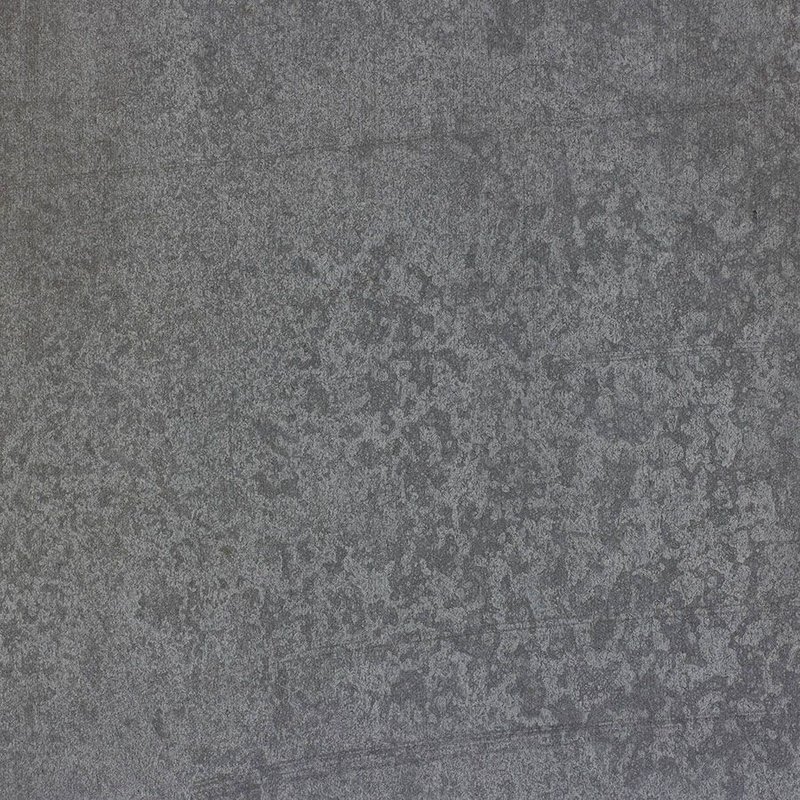 Concrete-look wall and floor panels
Concreate
If you're balking the possible mess from the installation of a poured concrete floor, you might want to look to Concreate to alleviate your worst fears. Produced from natural minerals and textiles, the firm has created decorative, engineered wall and floor panels that look and feel like poured polished concrete. With two new colours being launched this year, Titanium Black and Metal Grey, it'll allow your inner brutalist to flourish without being lumbered with the mucky process of constructing any formwork.
Stand 200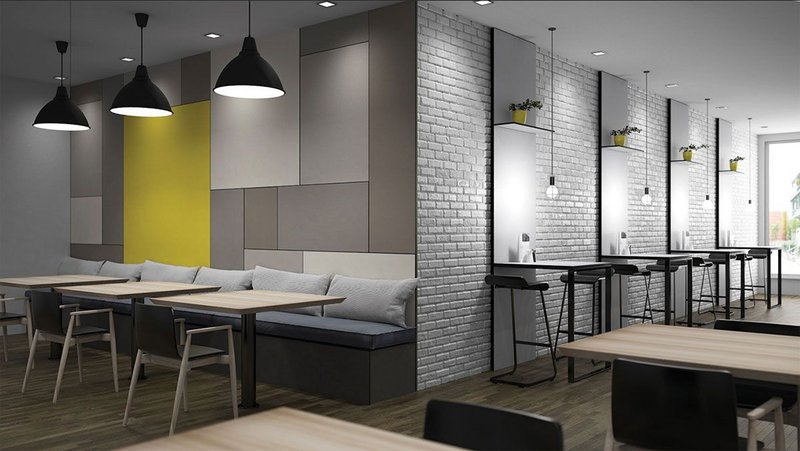 Kreda porcelain tiles
Grestec
In another skeuomorphic twist, Grestec's new brick Kreda range allows you to do away with cleaning up rough brick walls in order to paint them again. Available as a 200mm by 200mm tile module, the tiles tessellate together to create the standard 300mm x 75mm brick bond effect, complete with all its chalky nuances. Available in four concrete shades; white, silver, grey and dark as well as colours like dusty pink and sage green, you'd need to be a few bricks short of a hod not to realise the creative potential of combining them.
Stand 596