Updated version of three-volume sustainable construction handbook for structural engineers and architects is now available free in PDF format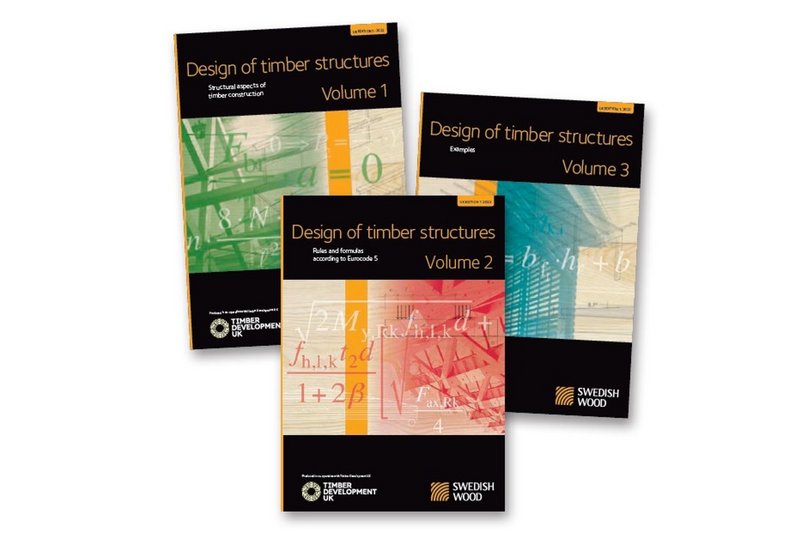 Design of Timber Structures, Volumes 1-3 complement the recently published Swedish Wood CLT Handbook.
A new edition of Swedish Wood's three-volume Design of Timber Structures handbook series has been updated and adapted for the UK market in collaboration with UK timber experts.
The three volumes, produced in co-operation with Timber Development UK, are available as PDFs to download free of charge from Wood Campus and complement the recently published Swedish Wood CLT Handbook, available as a free, navigable online resource, also on Wood Campus.
Together, they offer structural engineers and architects the latest information and detailed technical guidance on how to design safe, resilient, comfortable and sustainable timber buildings.
The book series Design of Timber Structures volumes 1-3 has been produced to make it easier for structural designers to calculate timber structures and is adapted to Eurocodes. It is being used for higher education at universities and institutes.
Volume 1, Structural Aspects of Timber Construction, is 250 pages long. Volume 2, Rules and Formulas According to Eurocode 5, and Volume 3, Examples, are each 56 pages long.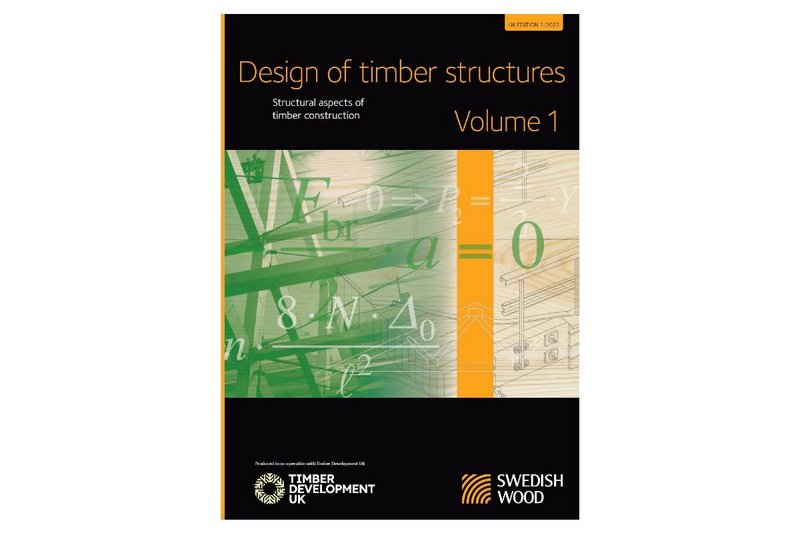 Design of Timber Structures, Volume 1: 'Every opportunity to use renewable materials must be seized with both hands.'
This is the first revised and revamped UK edition of Design of Timber Structures, which was originally published in 2015.
Rules and standards change in pace with the development of society so publications of this type needs to be reviewed regularly. Contrary to earlier English editions, the current version is not adapted to the Swedish national choices in Eurocode 1995.
Instead, the original Eurocode 1995 is referred to in order to simplify adaptation to different national parameters in the country using the book.
Why build with wood?
Building with wood is positive for the climate. To minimise the environmental impact of construction and contribute to a sustainable society, every opportunity to use renewable materials must be seized with both hands.
For the construction and property sector, this means considering production as well as operational phases, both of which affect the environment.
As the operational phase has become increasingly energy efficient, so the manufacturing and construction processes have a bigger impact when measuring the environmental impact of a building over its entire life.
It is here that the low CO2 emissions and carbon sink of timber structures have a significant advantage.
For more information and inspiration, visit swedishwood.com
For free online RIBA-accredited CPD courses, free quarterly wood architecture magazine Trä!, as well as Swedish Wood's Design of Timber Structures, the Swedish Wood Handbook and much more, visit woodcampus.co.uk
Contact:
---