The second edition of the strategic design guide launches at RSH+P's Leadenhall Building office with the latest thinking and research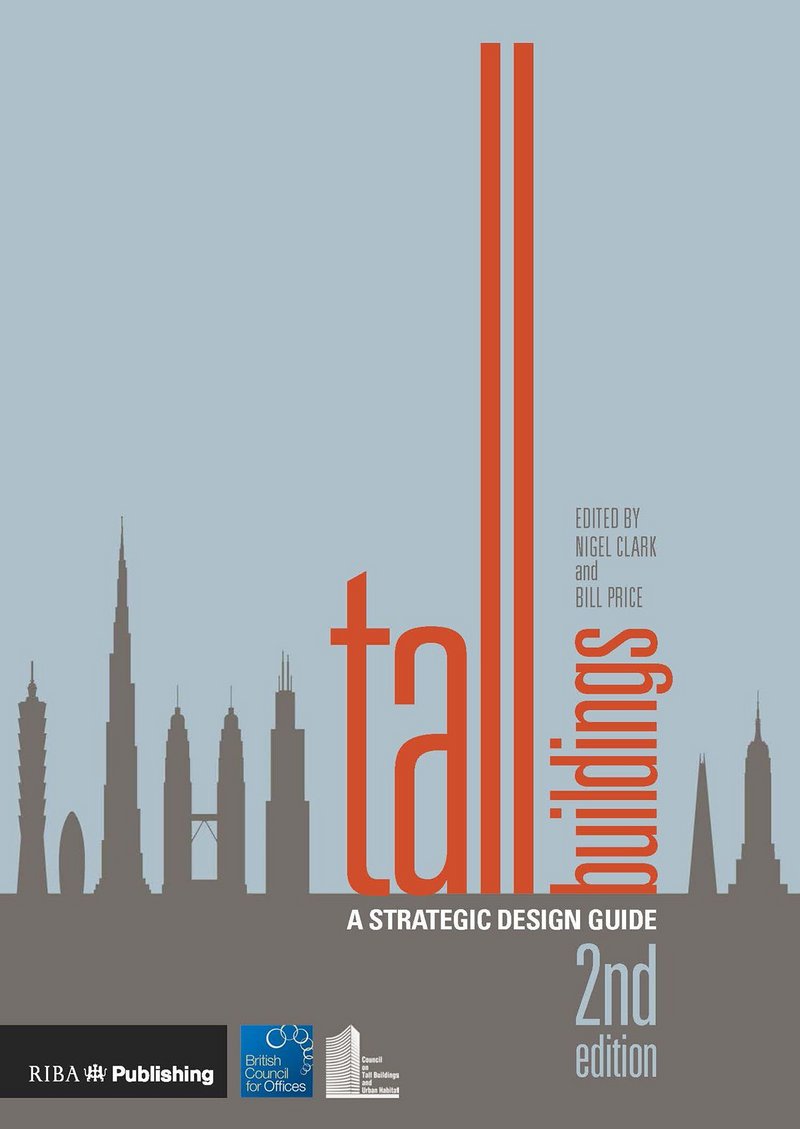 Tall Buildings: A Strategic Design Guide (2nd edition) has launched at Rogers Stirk Harbour + Partners' offices in the iconic Leadenhall Building. Edited by Nigel Clark (technical director, Hilson Moran) and Bill Price (director, WSP | Parsons Brinckerhoff), the latest edition of this popular book has been thoroughly reworked to reflect industry developments around the key issues associated with planning, creating and living with tall buildings and imparts the advice and knowledge of more than 30 highly respected industry specialists.
The launch was hosted at Rogers Stirk Harbour + Partners' 14th floor offices at The Leadenhall Building. The space was chosen specifically to complement the subject of the book, allowing guests to make the most of the location and enjoy the view. The 80 invited guests comprised contributors from the book, industry thought-leaders and educators from organisations including the Cabinet Office, AECOM, UCL and BDP.
The event began with a welcome and introduction by Andrew Tyley, partner at RSH+P and there were then talks from Richard Kauntze, chief executive of BCO and the book's editors, Nigel Clark and Bill Price. Clark and Price especially wished to thank their 33 contributors for all their hard work – though the phrase 'herding cats' may have been used! – and gave an amusing insight into the challenges of editing such a highly illustrated book.
The short talks were followed by drinks, canapes and an opportunity for guests to chat and network. Guests were able to walk around the offices of RSH+P and appreciate the flexible, open-plan studio space, including the south-facing views over to Lloyd's of London, St Paul's and Canary Wharf.
The book's co-editor Clark said: 'Over the past ten years there has been a lot more research into what makes tall buildings successful. Globally, there are more than 100 super-tall buildings over 300m, of which there are three mega-tall buildings over 600 metres. Looking ahead, a massive resurgence in high rise and people living at height is coming, to the extent that the majority of the tall buildings under construction or in planning in London are residential, and 80% of the world's population will be living in cities by 2050. China is busy building 100 new cities, each with over 1 million inhabitants.'
The event was kindly sponsored by Polypipe, the British Council for Offices, Hilson Moran and WSP | Parsons Brinckerhoff.
Tall Buildings: A Strategic Design Guide 2nd Edition, Nigel Clark and Bill Price (eds.), RIBA Publishing, 144pp, £40.00 is available to buy at: www.ribabookshops.com
---