The world would be better without nuclear waste, but since it's here, how can we protect generations to come from its long-lasting dangers? Testbed offers an interesting answer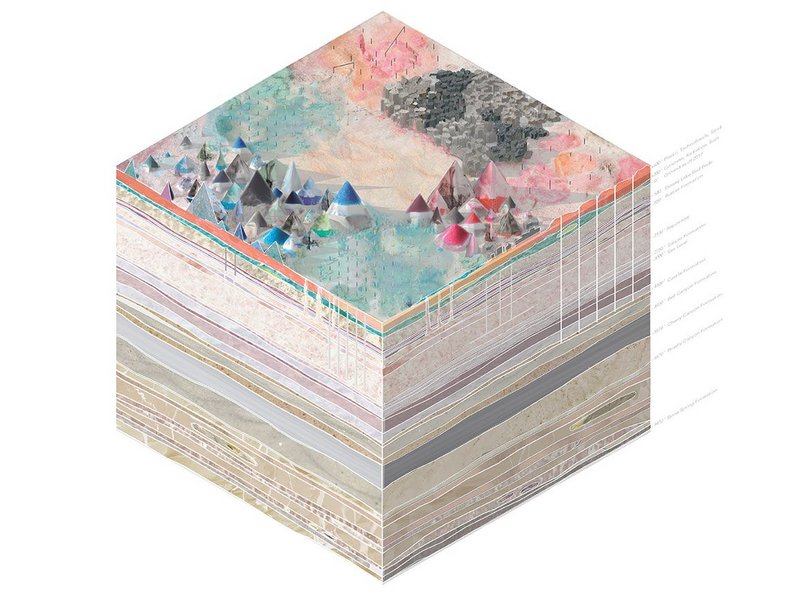 7017: 5,000-year geologic axonometric projection (12,000' H x 12,000' W x 9,500' D)
Look 10,000 years into the future, when most of our buildings, parks and treasured possessions are gone, and one human-made legacy is sure to remain – nuclear waste.
Transuranic nuclear waste, a by-product of nuclear weapons production, has a formidable decay process lasting thousands of years and millions of barrels of the stuff have been buried in repositories deep beneath the ground at locations across the globe.
Testbed is a competition-winning design, by US practice Agency-Agency, for an architectural landmark designed to passively warn our distant descendants against wandering into a decommissioned nuclear waste isolation site, known as the waste isolation pilot plant (WIPP), in New Mexico.
The ideas competition 'Nuclear' was devised by architectural research initiative Arch Out Loud to answer the question of how we design architecture with a message that can endure for millennia.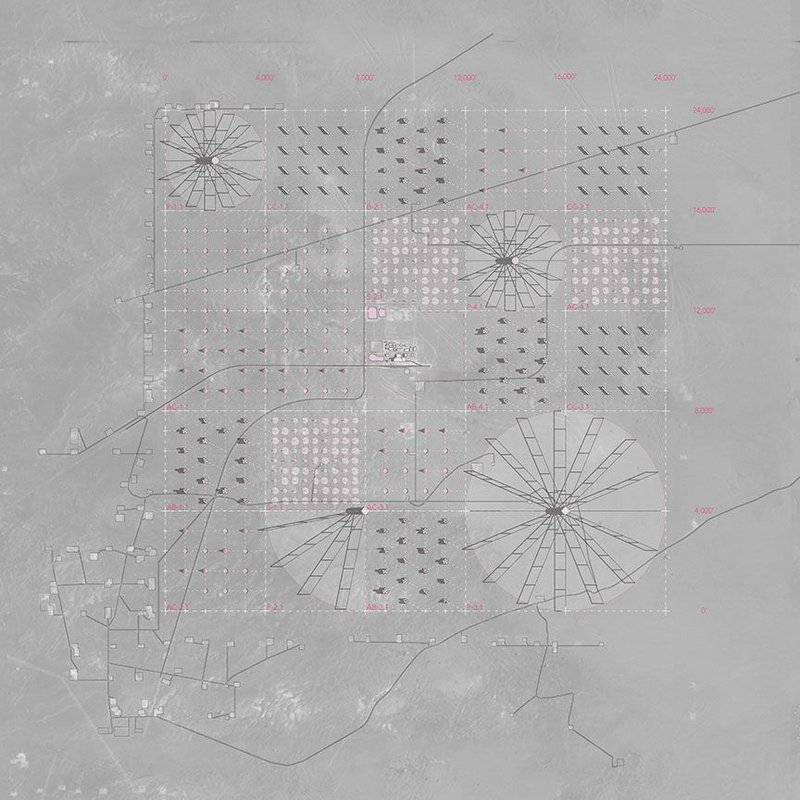 2092: 75-year plan projection to the sealing and isolation of the waste isolation pilot plant (WIPP)
Testbed is a geological earthwork comprising a series of 'agitated hybrid formations' generated by a long term climate engineering experiment. Carbon dioxide capturing strategies across the site, including ex situ mineral sequestration, in situ geologic storage, and direct air capture farms, would generate an "active marker system" that would passively store CO2 in the surface as a barrier to the transuranic waste below.
The geological earthwork would grow and transform over time, 'intervening in fundamental processes to communicate something strange and unfamiliar to visitors,' said the firm in its submission.
The studio decided to 'double down' and further disturb the landscape, rather than simply mark it with a monument or obstacle. Tie Carpenter, director at Agency-Agency, explained: 'Conceptually, it is tied to the idea of an energetic byproduct bank that undermines the landscape of resource extraction nearby (oil mines, etc) by congesting / filling the ground with geologic disposal to deter extraction. The design uses longer term strategies that do not rely on semiotics or monumentality, it is an active marker system that is both passively productive and deters human entry.'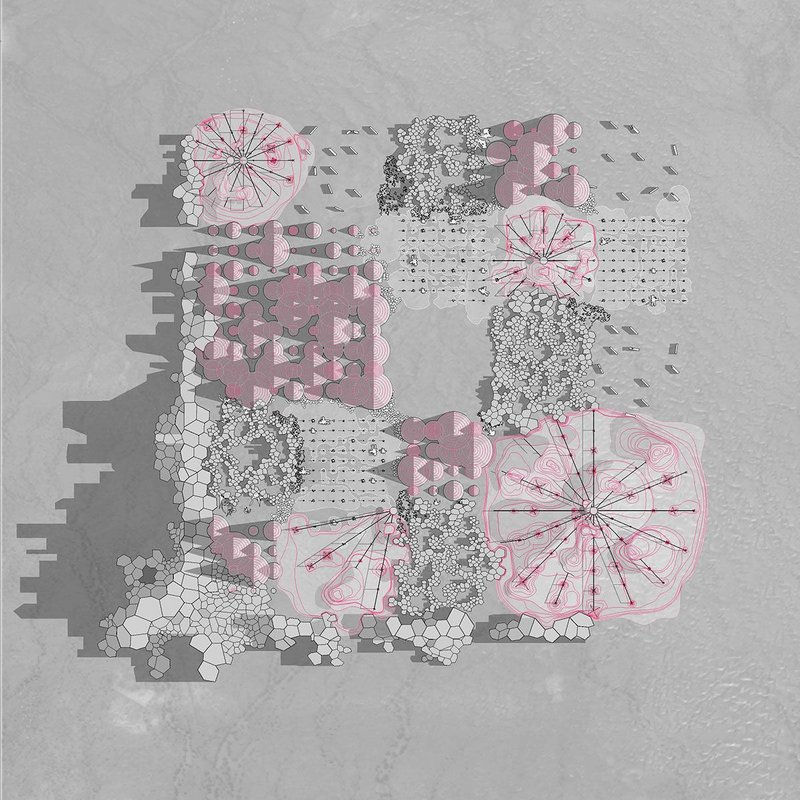 7017: 5,000-year plan projection showing testbed processes under way
Speaking to RIBAJ he added: 'We studied a number of historical projects that have transformed the American landscape at a large scale like this, such as the US Land Ordinance of 1785 and NASA's 1967 Cinder Lake experiments in the desert to simulate the landscape and craters of the moon.'
Environmentalists would question the idea of creating a landmark for a nuclear waste site when toxic material shouldn't be created in the first place, but the intention was to address the reality of the situation, says Carpenter: 'While there are certainly a number of reasons why toxic material should not be created, the reality is we cannot restore or be nostalgic for a time before toxic waste. The WIPP is a compromised and disturbed site that exists and we wanted to address this reality.'
Project runners up in the competition included Lodestar, a deep vertical trench cut into the desert floor and inspired by celestial movements, by architects Noah Green, Ryan Rideout, and Gilberto Villalobos.
A Storm is Blowing From Paradise, by Steven Shimamoto, is a monolithic volume of volcanic basalt stone filled with large boulders that wraps the perimeter of the 16-mile site to symbolize a 'parasitic operation that reaches deep into the darkest side of humanity.'

Testbed perspective in 7017
The projects provide a valuable lesson on the impact our current behaviour can have on future generations, but are perhaps not something to chat about with the relatives over turkey this Christmas.