The aluminium window, door and curtain walling manufacturer is matching the efficiency of its products by reducing the environmental impact of their production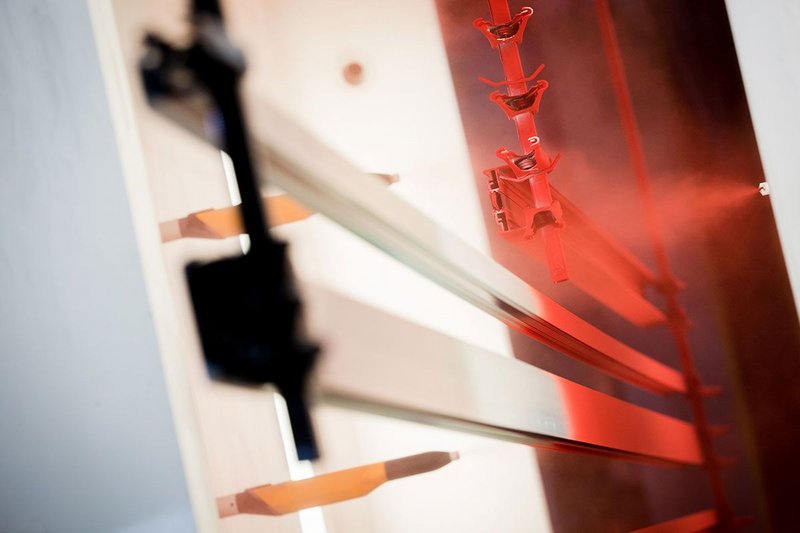 Senior Architectural Systems' in-house powder-coating facility reduces transport miles, making its door, window and curtain walling systems some of the least travelled in the UK.
Accredited to BRE Global's BES 6001 standard, Senior Architectural Systems is committed to the responsible and sustainable sourcing of its aluminium extrusions and the use of recycled aluminium across its range of windows, doors and curtain walling.
The company has revolutionised the market with the development of its patented range of thermally efficient Pure aluminium windows and doors, which can achieve some of the lowest U-values available.
But the company's commitment to offering specifiers sustainable solutions goes much further than its product range, and a quick look behind the scenes at Senior's headquarters in South Yorkshire highlights some of the ways the company is reducing the environmental impact of its manufacturing processes.
Reducing waste, improving efficiency
The addition of a high-pressure polyurethane injection system has helped to improve the speed and efficiency of Senior's Pure production line and significantly reduced waste. Senior's state of the art, in-house powder-coating facility, which is the most environmentally efficient of its kind, is also helping to save over 22 tonnes of waste paint product being sent to landfill every year.
Where possible, other surplus materials are reused. Senior's warehouse is heated by a biomass boiler fuelled by waste timber from wooden packaging and the manufacture of Senior's Hybrid timber aluminium composite systems.
Beyond the factory, sustainability remains a key focus, with Senior upgrading its nationwide delivery fleet to include new eco vehicles and installing on-site electric car charging points for both staff and visitors.
For more information and technical support, visit: seniorarchitectural.co.uk
Contact:
01709 772600
---