This cloud-based tool helps architects streamline the collation, organisation and sharing of their project documentation, enhancing productivity and minimising risks along the way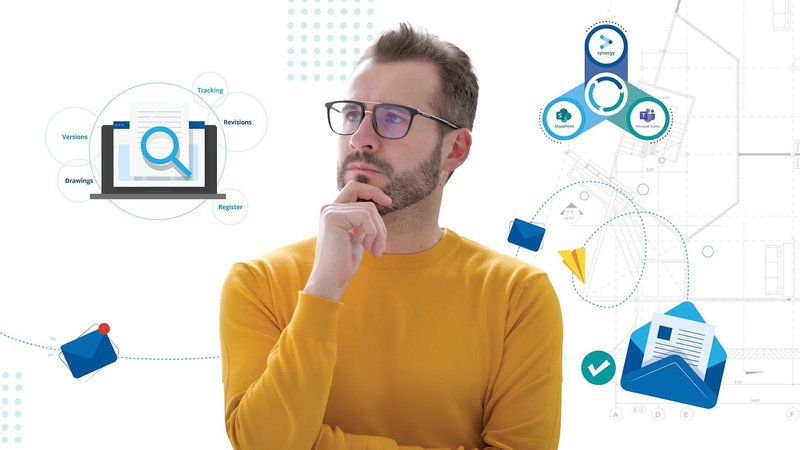 SynergyPIM: Unified workspaces, document control and email management all in one place.
SynergyPIM is a groundbreaking cloud-based project management tool developed by AEC business management software company Total Synergy.
It is designed to address the challenges faced by professionals in the built environment sector, empowering users to work faster, save time and gain more control over their projects.
Managing the vast amount of project documentation has always been a complex task in project information management (PIM).
Architects, engineers, interior designers, landscape designers, safety designers and other industry professionals are constantly grappling with the need to organise and manage documents, drawings, emails, requests for information and other critical project information.
SynergyPIM is designed to answer these everyday challenges, offering a comprehensive solution for collating, organising and sharing project-based information.

'With SynergyPIM, we aim to revolutionise the way project teams collaborate, enhance productivity and mitigate risks,' explains Scott Osborne, CEO of Total Synergy. 'It will empower our customers to make better decisions, keep projects on track and drive success.'
For Matt Seddon, architect at Joe Adsett Architects, the latest document management update to Total Synergy is a big improvement.
'Large document transmittals now take less than a third of the time and the room for human error has been reduced,' he says. 'The Synergy software now competes with other big-name document control platforms.'
SynergyPIM has three distinct modules, each designed to address specific pain points and deliver a complete project information management solution:
Unified Workspace module Seamlessly integrates Synergy, Microsoft SharePoint and Microsoft Teams, enabling users to work collaboratively and efficiently. Creates a cohesive ecosystem that enhances communication, streamlines workflows and fosters collaboration among project teams.
Document Control module Has unparalleled control over project information, allowing users to store, manage, track and share project drawings and documents, with a formal Document Register, automated revision control and a detailed Transmittal Summary. Empowers teams to boost productivity, align efforts and significantly reduce risks associated with document mismanagement.
Email Management module Enables swift saving and centralisation of project-related emails. Offers an intelligent, AI-powered Inbox Assistant that reviews emails in bulk and recommends the projects they should be filed for.
SynergyPIM is set to revolutionise the way project teams collaborate, communicate and manage their information. It empowers professionals to work more efficiently, make informed decisions and achieve project success.
For more information and technical support, visit totalsynergy.com
Contact:
info@totalsynergy.com
---