Forza door assemblies specialise in performance and practicality while meeting aesthetic appeal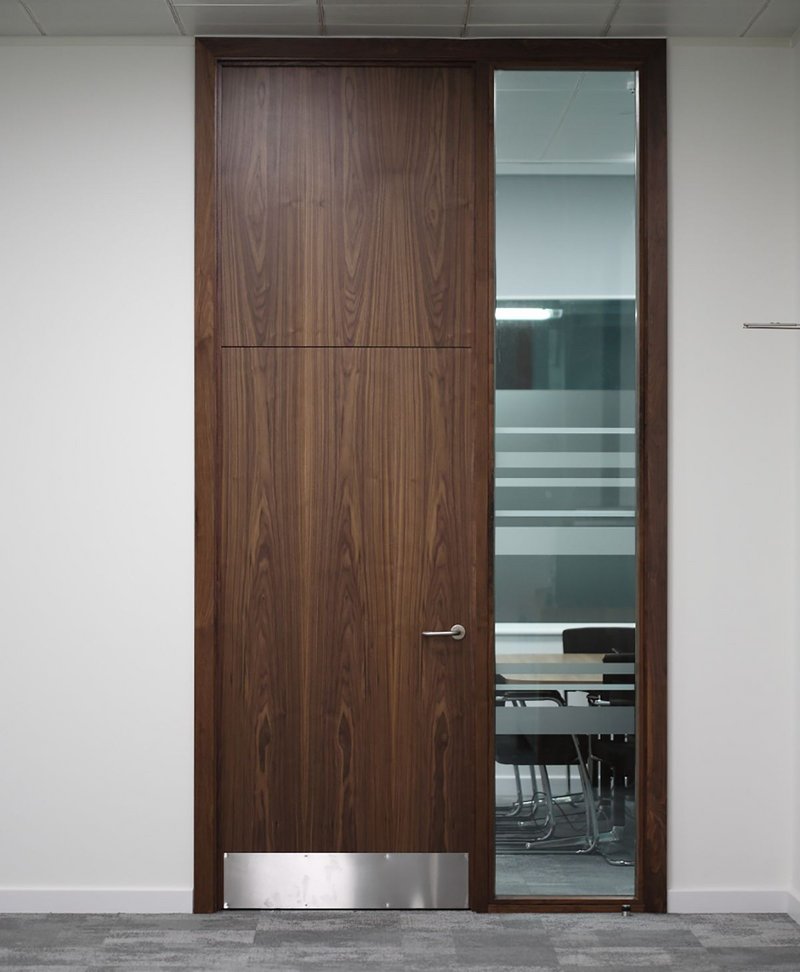 Balancing aesthetics with fire and acoustic performance in new office accommodation is often a challenge – and never more so than for doors. With spaces of more than 3m floor-to-ceiling heights, additional regulations kick in which can make specifying difficult. Forza door assemblies, however, are uniquely designed to meet these required performance measures as well as be visually pleasing.
Available in specified timbers and book matched veneers, Forza supplies bespoke assemblies of side lights, doors and over panels. All of the company's fire doors are fire-rated under a third party, UKAS approved certification scheme carried out by IFC Certification. This is marked on the top edge of the door by a tamper evident label numbered under the terms of the IFCC fire performance scheme.
As well as its visual quality and performance, Forza door assemblies have many practical advantages. From client initial concept through to design sign-off, the firm is able to provide the specialist contractor with PDF and DWG drawings and sample elements for final approval. And for inclusion in the client's project completion file, Forza provides the specialist contractor for each fire door a certificate detailing the method of installation. The assemblies are also numbered to link with the tamper evident door label. A similar certificate is supplied for Imola timber fire partition and Forza fire screens alongside the methods of construction. Onsite project installation designers and fitters also have access to Forza data from the company's Keyfaq's App 'when you're on site but off line'.
For more information and technical support visit: www.forza-doors.com
Contact:
01403 711126
info@forza-doors.com
---