Marley Eternit launches new handmade clay tile range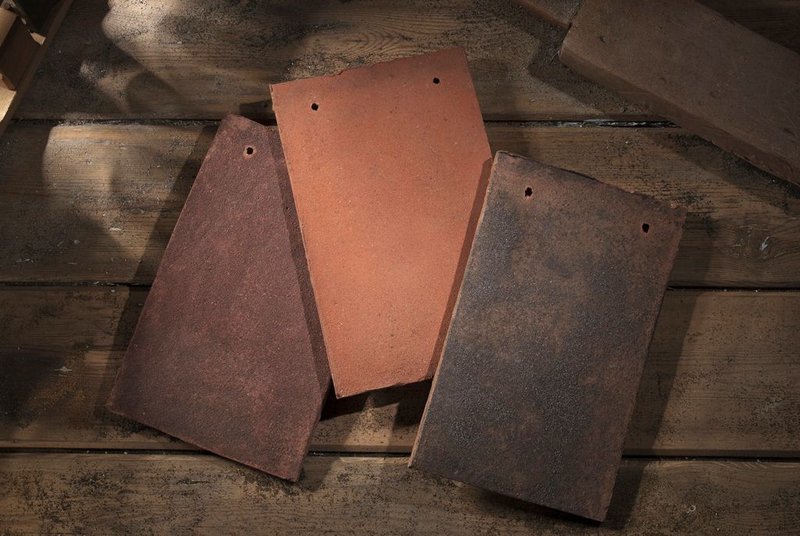 New for 2015, the Canterbury handmade range acknowledges Marley Eternit's heritage of traditional handmade clay plain tiles, which were previously manufactured by the company until the early 1990s.
Marley Eternit has decided to bring back the traditional skills and manufacturing techniques to create a range of genuine handmade clay tiles that architects are looking for in today's market. The new Canterbury tiles are available in three colours; Chailey, Loxleigh and Burford with a range of traditional handmade fittings.
Premium projects can benefit from the high quality aesthetic of the richly coloured tiles, particularly in areas such as the South East where handmade clay plain tiles form part of the architectural vernacular and are used for heritage sites, which may be subject to specific planning requirements.
The tiles are handmade by skilled craftsmen, using locally sourced Etruria Marl generally accepted to be the finest clay for strength and durability. This traditional process includes shaping and moulding the clay by hand and applying selected sands to create different colours and textures. This handmaking process naturally brings random undulations and variations that give each tile its unique appearance and character.
Sarah Jackson, marketing product manager at Marley Eternit, comments: "The Canterbury tiles provide the premium character and timeless beauty expected from a genuine handmade clay plain tile, while also offering outstanding strength and durability that will create a lasting legacy."