Brick manufacturer Vandersanden is harnessing photogrammetric technology to launch a new texture generator that produces hyper-realistic digital reproductions of building designs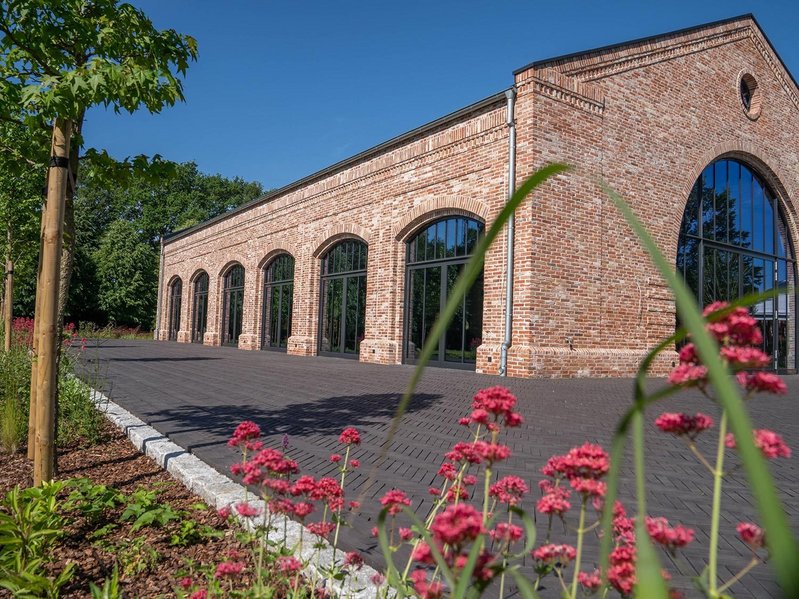 Vandersanden: Bringing projects to life. The company plans to integrate its digital texture generator with CAD program Vectorworks from the beginning of 2022.
Brick manufacturer Vandersanden is launching a new texture generator for facing bricks and brick slips that allows architects to design a realistic facade online.
The digital tool is simple and intuitive to use and displays facade textures in a highly detailed and lifelike manner.
Architects can design a facade by combining different types of bricks and brick slips, colours, laying patterns and joint thicknesses.
While most alternative texture generators on the market make visualisations based on photography, Vandersanden uses photogrammetric technology. This enables a digital 3D image of a brick to be created by means of an extensive set of photographs.
As a result, products are displayed with a high level of detail and 3D depth. The new technology also allows for greater scalability, which means that recurring patterns are virtually impossible. Textures can be visualised in a particularly realistic and natural way.
The texture generator allows more than 1.1 million combinations to be created and compared and displays the most detailed and realistic digital reproduction of a facade texture to date. The generated texture can be easily downloaded, including image folders and technical specifications.
'Professionals can visualise their projects realistically in a simple way because the texture can easily be integrated into drawing programmes,' explains Nathali Donatz, group marketing director at Vandersanden.
'By using advanced technology we are addressing gaps in existing texture generators. These allow for less detailing and less flexibility, making textures more repetitive and artificial. Our texture generator provides the most realistic image possible so architects can perfectly imagine their facades.'
Initially, the texture generator will be launched for facing bricks and brick slips. In the course of 2022, clay pavers will be added so designers can also visualise public space and garden landscaping projects.
In 2022 the texture generator will be integrated into the most common software packages for architects, including Vectorworks.
Find out more about the Vandersanden texture generator at vandersanden.com/texture-generator
For more information and technical support, visit vandersanden.com/en-uk
Contact:
01954 268075
---