Alexis Harrison and Deborah Lazarus of Arup on five emerging directions and innovations in brickwork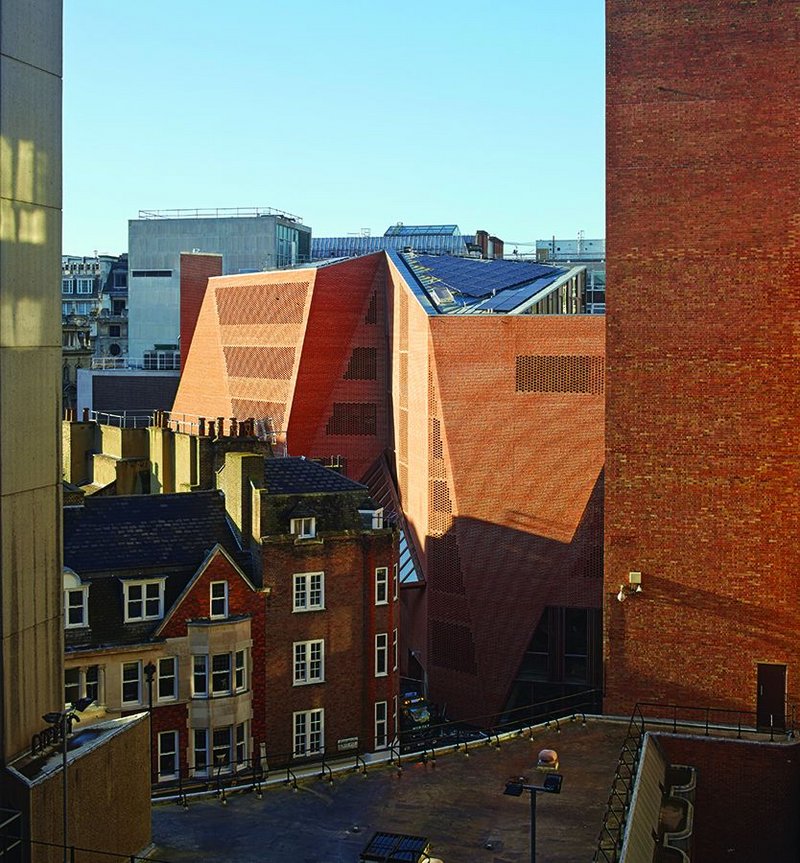 Screened brickwork at O'Donnell + Tuomey's Saw Swee Hock student centre at the LSE.

Credit: Dennis Gilbert/View
1. Thermal performance
A brick with very good thermal performance is the real Holy Grail, and increased emphasis on thermal performance puts this quest higher up the agenda. Nowadays, you just couldn't design a building where the floor slab is supported by the masonry facade because of thermal bridging, so a clear thermal break is required between masonry materials.
Thermal brick products have been around in mainland Europe for 20 years or more but are only now starting to be used more widely over here. While their complex labyrinth of perforated patterns gives greater thermal efficiency, their porous ceramic body is not very durable. Therefore these bricks are normally rendered, which means they lose their aesthetic quality.
2. New fixings
Greater thermal performance requirements have led to increasingly thick insulation zones of up to 250mm, leading to much wider cavities. This places more emphasis on how the masonry is fixed back to the structure. We've been looking at different materials for brackets including advanced composites rather than stainless steel.
3. Patterning
We're getting many more requests from architects to look at different brick patterns such as textured corbelling, brick-faced soffits, and in particular, perforated screenwalls like those used in O'Donnell + Tuomey's LSE Student Centre in London. There is generally a return to heavier masonry (or at least, the illusion of it) and more desire to use brick, but in a less traditional way to give texture and pattern. Dutch architecture has long been an inspiration for this.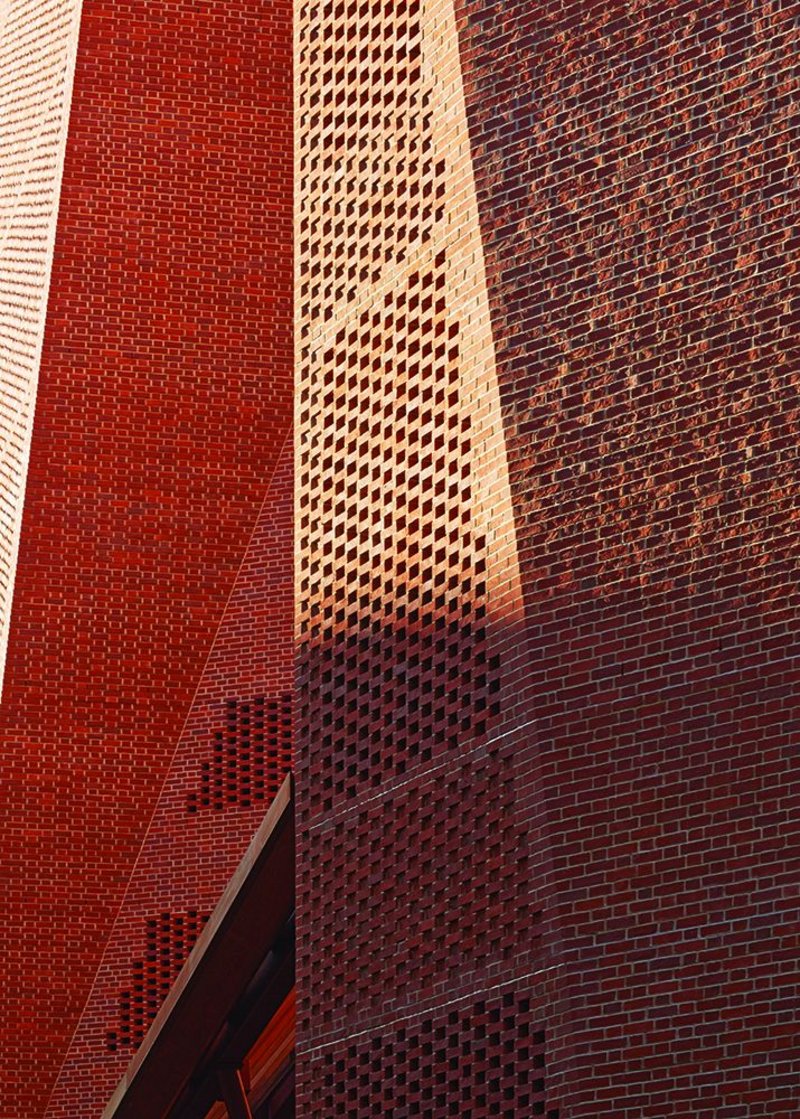 Screened brickwork at O'Donnell + Tuomey's Saw Swee Hock student centre at the LSE.
4. New brick materials
It's not mainstream yet, but the sustainability agenda is driving is all sorts of research into different brick materials, such as compost waste, for example. Even fungi are being used – grown in straw and their mycelium fibres used to form bricks that are then heat treated to prevent further growth. Pioneers of this process claim the bricks are water, fire and mould resistant.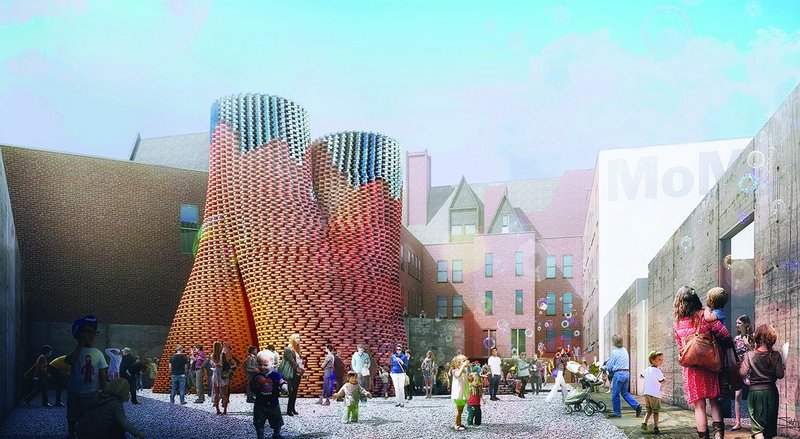 Organic bricks produced using corn stalks and living root structures will be used to build The Living's Hy-Fi, the winning design of MOMA's 2014 Young Architects Program. The temporary structure will be built at MOMA PS1 in New York in late June.

Credit: Image courtesy of The Living
5. Prefabrication
This isn't a new innovation, but the economic drivers are now starting to work better for some types of prefabricated brickwork. Not only is prefabrication safer, it is also much quicker – which is a particular advantage if site access is limited and the programme is very pressured. The disadvantage is the effect of the panels on the elevation – joints between them have to be either disguised or accepted as part of the composition.
There are good and bad examples. Precasting, where half a brick is cast into a concrete panel, provides a robust solution, but there are many other systems that use thin brick slips bonded onto a backing substrate. Despite their technical approvals, such systems will have a very limited lifespan.
Recent use of adhesive mortars has enabled the creation of prefabricated off-site brickwork. Much of this market is given to large areas of repetitive brickwork, such as freestanding boundary walls, but facade applications will become more common, and robotic methods for creating the panels open up fantastic opportunities.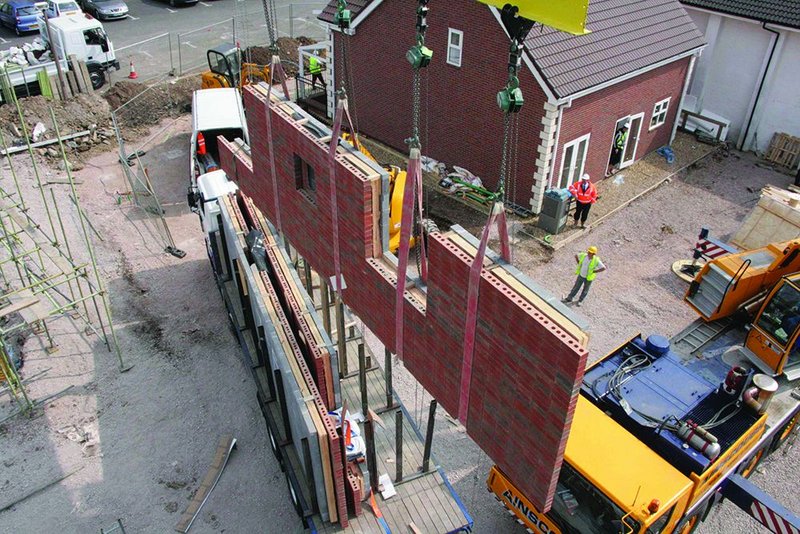 Credit: Hanson QuickBuild