Super postcode app uses a unique word combination to identify every 3m by 3m square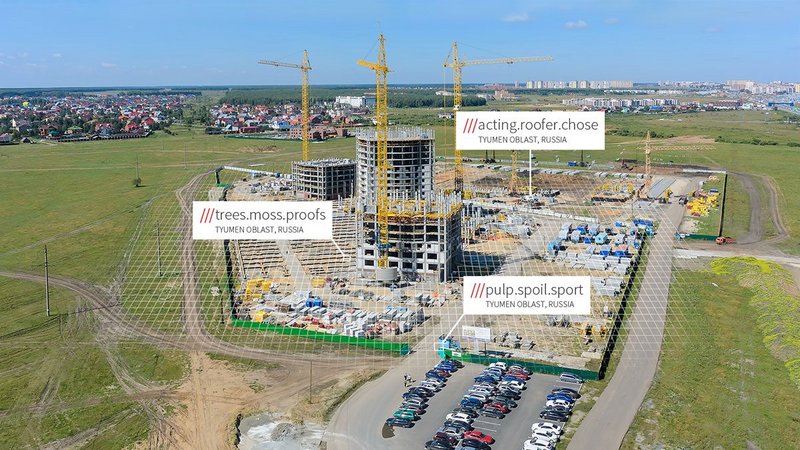 The app helps large projects easily pinpoint entrance or locations not covered by a traditional postcode.

Credit: what3words
A 'super postcode' app that uses three unique words to pinpoint locations is helping UK construction teams to improve logistics and safety on sites.
What3Words is a free to use smartphone app and website that divides the world into millions of 3m x 3m squares. The location of each square is defined by a unique and permanent three word address that corresponds to GPS co-ordinates.
The system is being used by major contractors including Willmott Dixon, Skanska, Balfour Beatty and Costain to simplify the communication of delivery locations on large sites, to highlight meeting points, and to enable injured workers to communicate their location quickly.
Giles Rhys Jones, CMO at What3Words, told RIBAJ: 'Construction sites are often in an area only covered by a general postcode or the street address just doesn't exist so project teams find What3Words particularly useful in those circumstances. It's useful for the co-ordination of entrances and exits, where things need to be delivered or where people need to meet, as well as in emergencies.'
The addressing system is accepted by over 80 emergency services in the UK, covering fire, ambulance and police. 'A lot of construction companies are saying to guys on sites, download this app just in case you get into trouble,' he added.
Skanska was the first UK construction company to make What3Words available on all employee mobile devices. The contractor integrated the system into its GIS tool to give all sites and depots three-word addresses and improve the efficiency of supply chain deliveries. Although the app is free to use, companies that want to build the code into their systems must pay for a license.
Other users of the system include the integrated delivery team working on the UK's biggest road construction project, Highways England's upgrade of 21 miles of the A14 between Cambridge and Huntingdon. Project partners Skanska, Balfour Beatty and Costain are using the app to help suppliers and site visitors find their way around the massive project.
According to Rhys Jones, What3Words is not intended as a replacement for precision location systems already used in construction. 'If you're a contractor looking to drill at a location and working with skilled people it is highly likely you will be using professional surveying tools and GPS to ensure precision. But if it is a non-technical application such as "'Where should I drop this rubble?" or "Where is the entrance to this part of the site?" and you are communicating with someone not as comfortable with or aware of GPS co-ordinates, What3Words is ideal,' he concludes.