Semi-automatic solutions are more spatially efficient than mechanical stackers and cheaper than fully automatic alternatives. Look for one with smart charging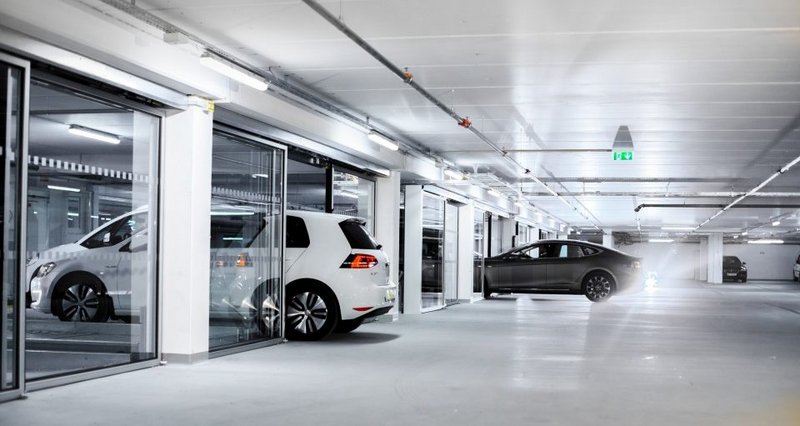 Wohr Combilift systems offer a greater density of parking to make the best use of available space.
Computerised semi-automatic parking systems are similar in layout to traditional car stackers, but are more sophisticated, with the entry level of parking spaces sliding sideways and the others moving vertically automatically.
Each user has a coded fob or a mobile app for their space. These systems are typically 30 to 50 per cent more spatially efficient than vertical stacking systems.
They are customisable, with optional finishes for platforms, doors and controls, and are suitable for virtually any indoor application, from residential apartment buildings to office headquarters and hotels.
Wohr Parking Systems' Combilift and Combiparker semi-automatic systems are available in two to five-level configurations as well as multi-row options.
They can be installed with or without the need for a pit to be excavated so can be designed to meet most project requirements.
The systems can be supplied with integrated electric vehicle (EV) charge points, which can also be retrofitted to existing installations.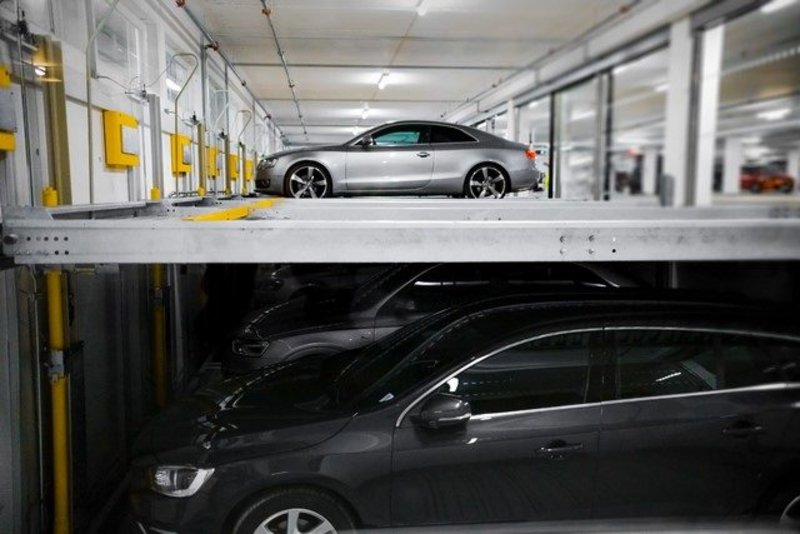 Wohr semi-automatic Combilift parking system at One Tower Bridge, London.
Combilift at One Tower Bridge, London
Combilift systems have been specified at One Tower Bridge, a nine-block, 402-apartment development near Tower Bridge.
The architect wanted a reliable system with aesthetics, performance and user experience that echoed those of the building design and specification.
Wohr Parking Systems worked with the design team to develop a solution using the Combilift semi-automatic 542 parking system.
The final design featured 17 separate systems installed across four areas of the building, providing 85 independent and secure parking spaces for residents. The systems were finished to a high standard, with a polyester powder-coated paint finish, toughened glass doors and aluminium frames and platforms.
Each user is able to access the system using a personally coded car tag in their windscreen, as well as a key fob.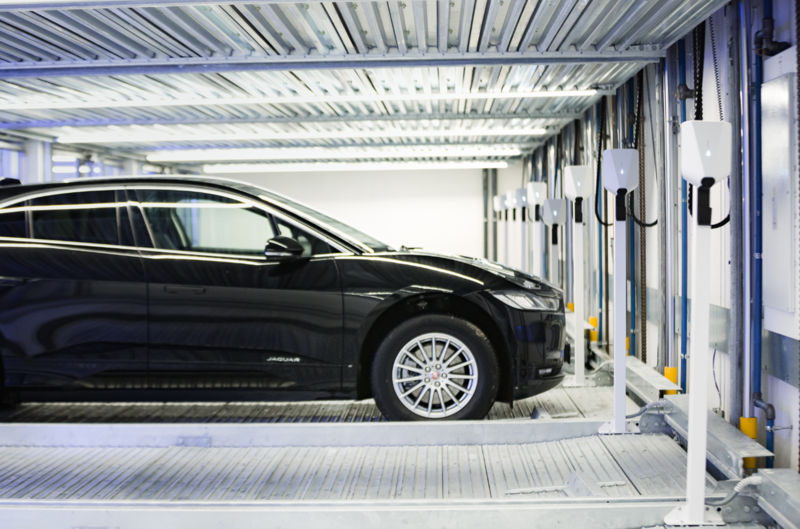 Wohr semi-automatic Combilift parking system with EV charging.
Wohr Parking Systems with Flowe Easee EV charging
Wohr has partnered with technology company Flowe to install smart charging solutions for EVs into its parking systems.
Manufactured in Norway, the Flowe Easee chargers are proven in extreme weather conditions. Here are some of their key features:
Charging units are compact and lightweight (just 1.5kg), making them green in production and transportation.
Units can be wall or post-mounted for independent use indoors or outdoors and are available in a range of colour options.
Users can monitor their individual charger unit via the Flowe app and the building owner is able to set the electrical cost rate to the user.
The units work off any power supply and any EVs - and are automatically updated online.
Electrical load is balanced between all chargers in the group, with an overall capped electrical limit even without internet connection, providing confidence for the building owner. Units have built-in 4G, NFC, RFID and wifi.
Flowe Easee is the only charger unit in the world with patented thermal protection on all seven outlet pins and Type B RCD protection.
A patented separate back plate allows wiring infrastructure to be installed first and then the EV points themselves can be clipped in at any time later. Future replacement is quick and easy.
For more information and technical support, visit wohr-parking.co.uk
Contact:
01993 851791
---