Six of the best design-driven innovations from the EU's WORTH Partnership Project, which brings nations into creative partnerships based on sustainability and craftsmanship, digitisation and the circular economy
A woven modular structure, 3D printing in recycled ceramic and a new form of terrazzo including ocean plastic, are among the innovative and sustainable products and materials being developed through Europe's largest creative incubator project.
The WORTH Partnership Project, funded by the EU's COSME programme for smaller businesses, supports transnational collaborations between creatives, manufacturers and technology firms looking to develop design-driven and innovative products.
Among the 152 supported projects, involving 345 partners from 34 EU countries, 39 are focused on interior design and furniture applications. Each had to innovate based on any of the following criteria: circular economy and digitised manufacturing; high-added value solutions and high-performance materials; reinventing craftsmanship; or supporting social innovation.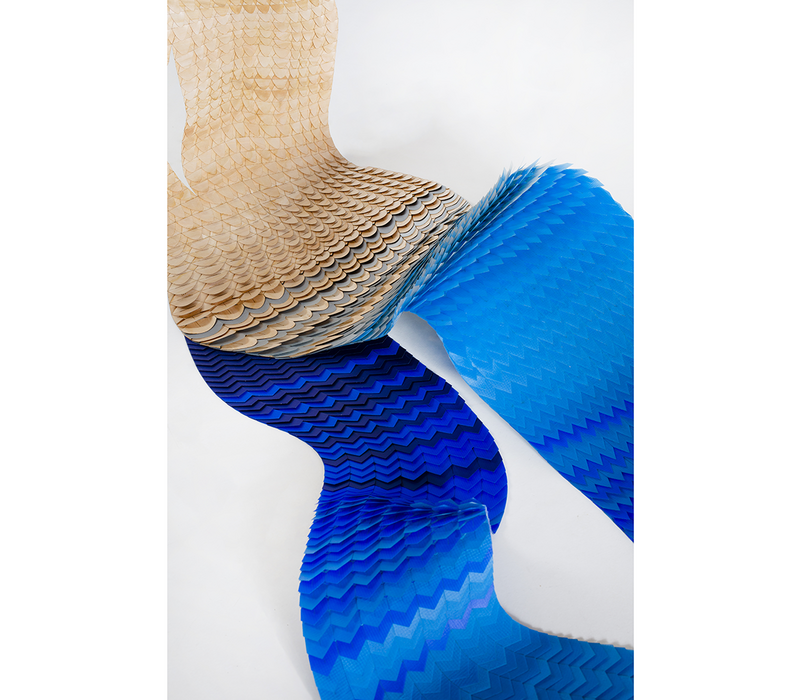 Minta is a modular structural system based on the art of weaving.
Minta
Partners: Orsolya Orban (Germany), Makerspace.hu (Hungary)
A modular structural system based on the art of weaving, this aims to create versatile 'endless' flexible structures, for interior design or fashion, using sustainable materials. The multi-layered surfaces are designed in 3D software and laser cut, but are assembled by hand to encourage traditional handicraft techniques.
---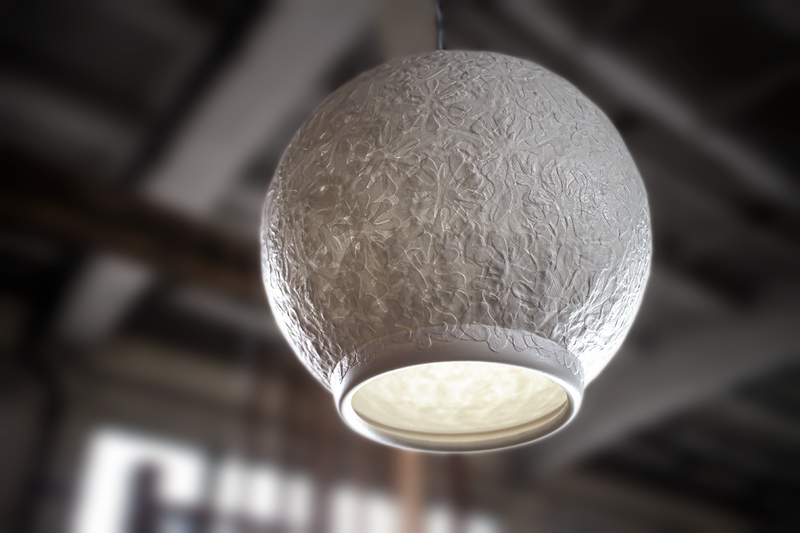 Lumimóza aims to reinvent Europe's porcelain industry.
Lumimóza porcelain lamp
Partners: Lumimóza (Hungary), The Devo home (Ukraine)
Europe's porcelain industry needs reinvention to face off stiff competition from plastics. The solution under development will create a new translucent layered and patterned porcelain material for lamp production. The partners are designing laser cuttable patterns, assembly and hemp packaging for the lamp in a novel approach to a craft industry.
---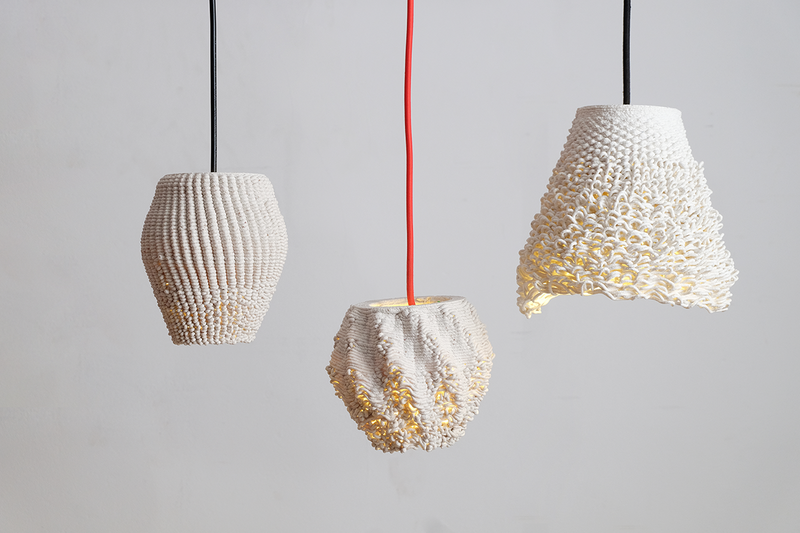 Ceramic recycling meets 3D printing.
Remake Ceramics x Coudre
Partners: Fabrique Publique (The Netherlands), Coudre studio (Spain)
An innovative ceramic recycling method and 3D-printing process will be used to produce products with 50-75% recycled content. A four-tiered output will see the production of 3D-printed parametric modular lamps and pre-made recycled clay packages for 3D printers. An open source knowledge platform and workshops and consultancy will aim to expand uptake of the technology and explain the 3D printing methodology.
---
Large scale application of microelectronics etching technology to metal partition screens.
Pop-up steel partition screens
Partners: Alissa+Nienke (The Netherlands), Caino Design (Italy)
The application of etching technology, employed in microelectronics, to large format metal plates has been used to create modular steel room dividers. A material library of steel 3D surfaces will be created, as well as an easy to adapt modular connection system suitable for use by consumers. The aim is to aesthetically enhance steel sheets with new characteristics, such as transparency, three-dimensional structures and reflection.
---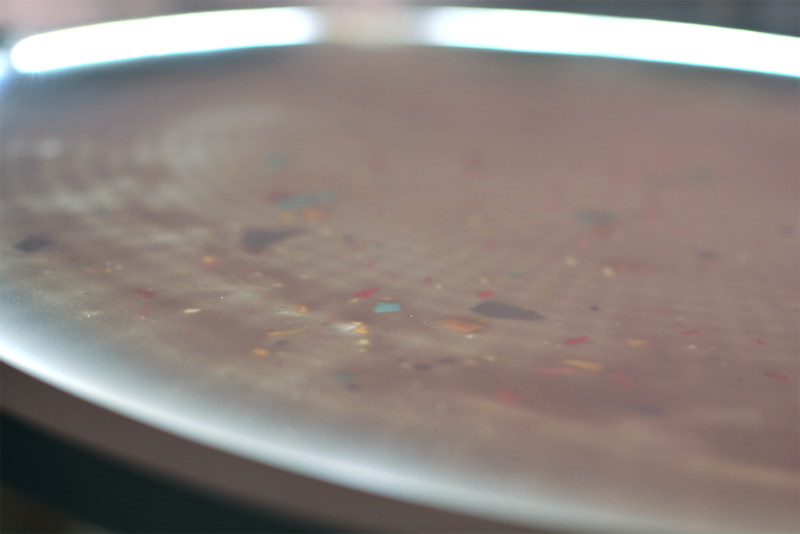 Ocean plastic inclusions make Moseanic a more sustainable form of terrazzo.
Moseanic
Partners: Ági Göb (Hungary), Lučka Berlot (Slovenia)
This is a sustainable form of terrazzo that combines air-dried porcelain, cellulose fibre and ocean plastic, for use as the base material for various products including lamps. The strong and translucent material will feature visible pieces of ocean plastic to make consumers aware of its reuse.
---