Ready to use metal components could be 3D printed in high volumes by a hybrid machine now in development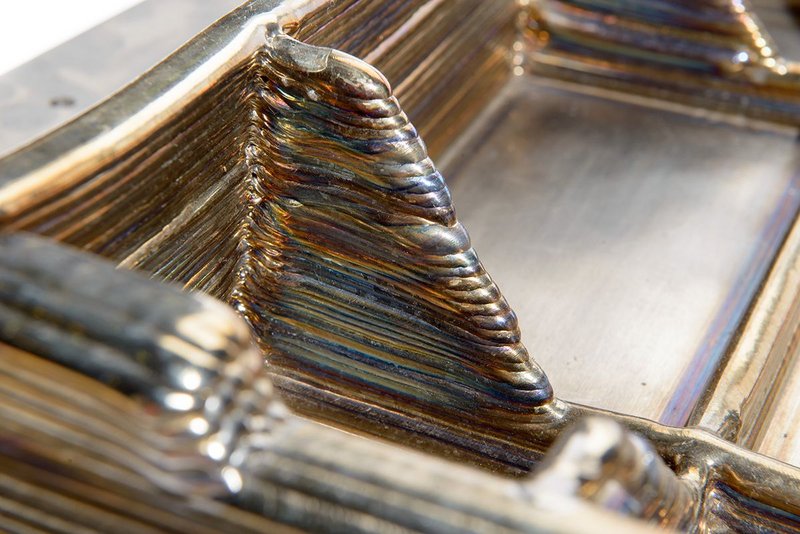 Foster + Partners is helping develop a hybrid 3D printer capable of producing high end mass-customised metal components for buildings.
The practice is one of 10 partners in a project called LASIMM (Large Additive Subtractive Integrated Modular Machine), a three-year EU-funded initiative to develop a large scale flexible machine capable of printing components directly from CAD models.
The machine will feature a modular configuration of industrial robot arms that arc weld metals, such as aluminium, steel, and titanium, into a near-net (almost final) shape. A specialised milling robot will then machine away surplus material to achieve the final finish.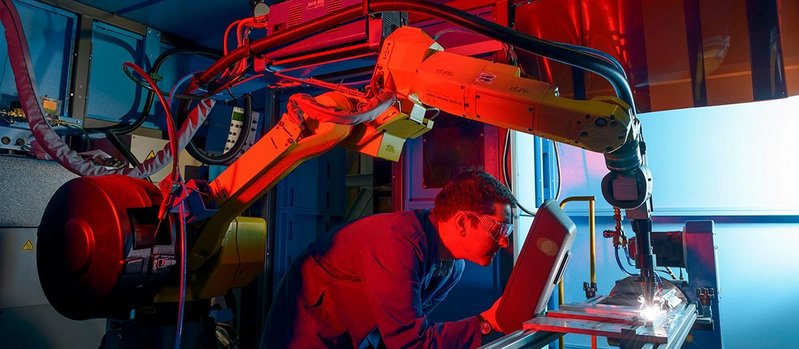 Foster's is one of three industry end users – the others are from the aerospace and energy sectors – working to define the market and requirements for the machine, which will be used to create a specification. The architects will provide 'demonstrator' pieces, such as beam and structural node components, to test the machine's effectiveness.
Samuel Wilkinson, environmental design analyst at Foster + Partners, tells RIBAJ: 'We are not interested in 3D printing entire buildings; at the moment it makes more sense to target components that can be easily integrated into buildings. We are looking at high value, mass customised components that incorporate extreme performance requirements and geometries that are uncastable using existing techniques. It is about playing to the strengths of 3D printing and fabricating components that couldn't be produced any other way.'
Although the idea of 3D printing in metal is not new – construction of stainless steel 3D-printed pedestrian bridge is soon to begin in Amsterdam – the hybrid process of printing an object, then machining it back to a high quality finish, is what makes LASIMM innovative.
'If you want to create components that are "ready to go", you need to have a second process to get it there and you get a lot of benefits and flexibility from doing that,' adds Wilkinson.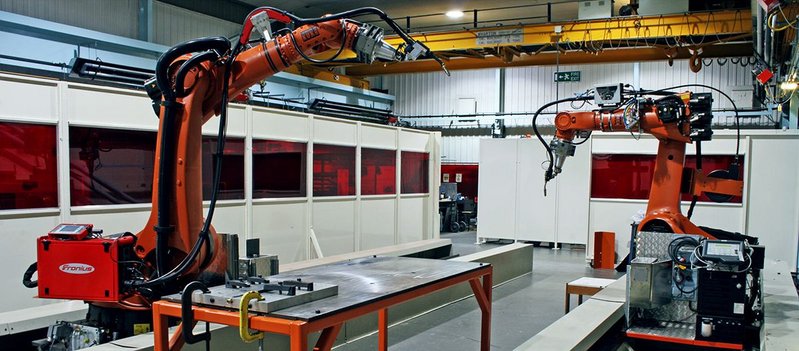 The idea is to enable construction to move away from standardised components and towards bespoke solutions for every building. The machine is expected to produce components more quickly and at half the cost of conventional machining processes.
LASIMM is funded under the Horizon 2020 Research and Innovation action programme. Other partners in the project include end users BAE Systems and Vesta Wind Systems, robot control software developer DECLAM, Cranfield University and robotic and automation specialist Global Robots.
---