British-designed wireless immersive sound and downlighting unit is inexpensive and easy to install and it makes for uncluttered ceilings in retrofits, remodels and new-builds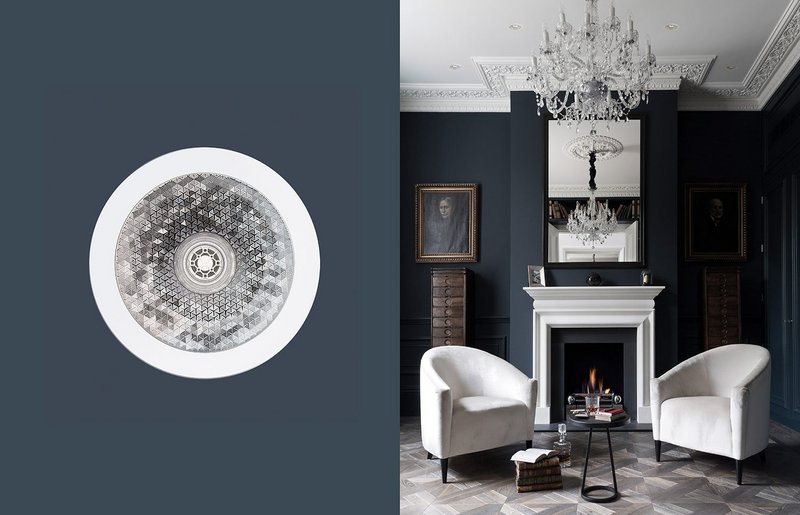 Zuma Lumisonic delivers immersive sound through an unobtrusive voice-controlled downlight.
Zuma Lumisonic is a compact recessed downlight with a uniquely designed integrated loudspeaker that delivers enveloping home audio with a deep bass.
It comes from technology start-up Zuma, which was founded by British industrial designer Morten Warren and a creative team that has engineered award-winning products for Audi, Apple, BBC, Bang & Olufsen, Naim and Microsoft.
It is wireless - requiring no unsightly cables, plugs and sockets - voice activated and easy to install.
Zuma is IP65 rated and can be retrofitted into any room, in any project.
All of Zuma's compact technology sits in the ceiling so there is no need to incorporate audio-visual kit at ground level or on counter tops, which frees up valuable space.
Unlike most other ceiling speakers, Zuma's two-way system is in a sealed unit ensuring sound does not penetrate the floor above.
The firm offers an entirely new way to experience high performance lighting and high-fidelity audio in residential and commercial spaces.
Instead of relying on a single point source or a pair of loudspeakers in a room, Zuma's engineering team has re-created the experience of being in the middle of a concert hall, or walking in a tropical rainforest, and being enveloped by sound.
Multiple sound sources are required to do this and Zuma found a new, simple, cableless way to deliver hi-fidelity sound throughout the home: GU10-style downlights. These are ideally located to deliver true immersive sound everywhere.
Bringing the benefits of lighting control, including circadian rhythm lighting and whole-home audio, in a neat, compact design, the Zuma wireless multi-room system and Zuma Lumisonic create a canopy of sound that is rich in detail and virtually invisible.
'The way we listen to music in our homes hasn't changed in decades,' explains Warren. 'Most of us just switch lights on and off or occasionally dim them. Custom audio-visual solutions were complex, used up a lot of space and energy, were expensive and unintuitive to use. They never re-created the sense of full immersion - until now. At Zuma we are changing that.'
For more information and technical support, visit zuma.ai
Contact:
01952 984244
---