Riverside public space for classical music performances and practice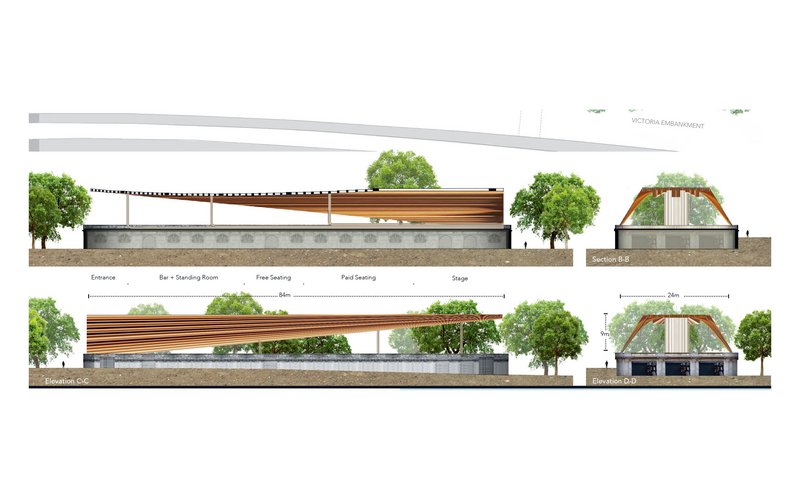 The Temple Heights concept proposes a tapering canopy over a rooftop stage, seating and bar.
Temple Heights/Music with a View by Soraya Somarathne, Studio Soraya
Set on the roof of the Temple underground station in London, the Temple Heights/Music with a View concept is an open-air performance space and bar that uses SterlingOSB Zero to form an acoustic canopy.
Soraya Somarathne aimed to create an acoustically sound performance space that is 'dramatic and uplifting in form'. She proposes a tapering building envelope that starts off wide above the stage at the Victoria Embankment Gardens end of the site and narrows upwards towards the western end. Paid seating is arranged closest to the stage, with free seating behind that and standing room towards the bar at the rear. The audience will be able to enjoy the performance with a view of the musicians set against a background of trees in the adjacent public gardens.