Summertime bar funds winter refuge for homeless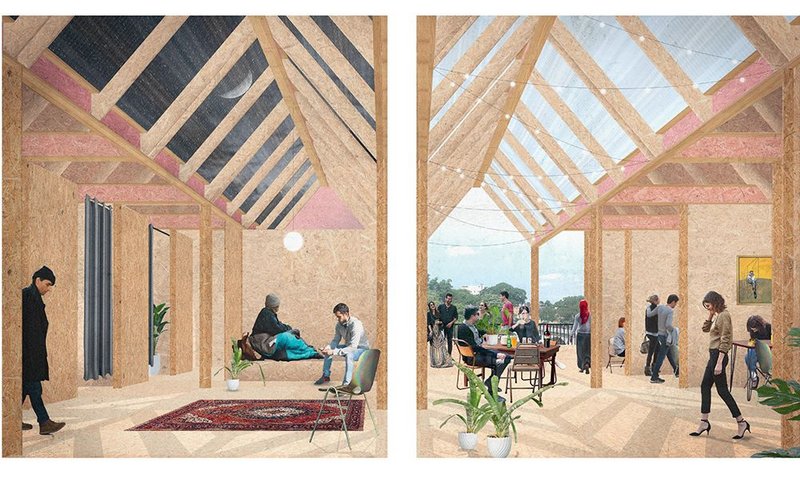 In winter, the building is a shelter for the homeless (left) while in summer it is a bar (right).
Rooftop Refuge by Reed Watts Architects
The winning design addresses the challenges of homelessness through an innovative dual-use intervention. The site is the flat roof at Bishop's Palace House, a mixed-use riverside building at Kingston-upon-Thames.
Reed Watts proposes a lightweight structure with contrasting seasonal uses that make the most of its Thamesside location. In summer it is a revenue-generating bar; in winter it converts into a shelter and advice centre for rough sleepers, subsidised by the income from its summer incarnation.
With its bright pink colour and saw-tooth roof, the building is intended to have a distinctive identity on the Kingston skyline. The structure is formed from a combination of SterlingOSB Zero roof trusses and panels supported by cruciform OSB columns with a skin of rigid insulation covered by polycarbonate, while the floor is tongue and groove OSB. It has been designed for demountability and recycling with the help of easily disassembled peg joints. Access is via an OSB walkway from an independent stair.