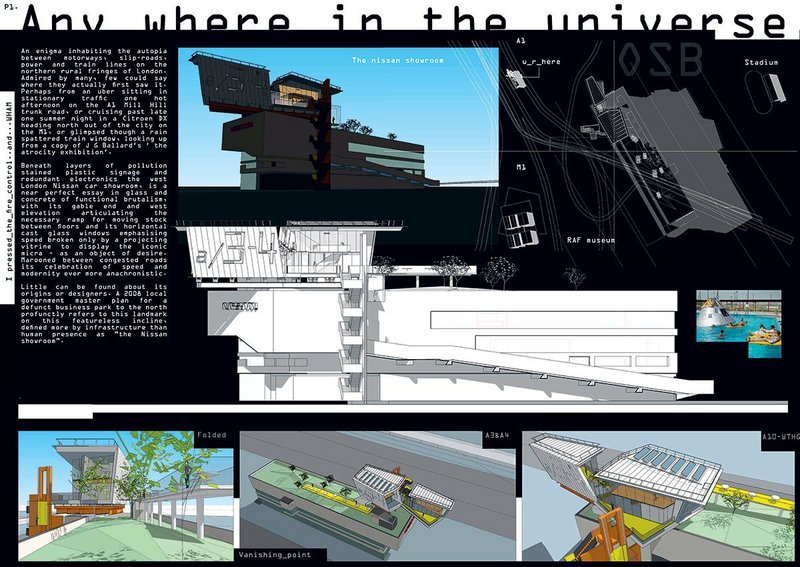 Entry panel showing the Nowhere Building rooftop intervention at the redundant Nissan car showroom building on the outskirts of London.
Anywhere in the Universe – the Nowhere Building, by Brian Ditchburn
This imaginative proposal for a dramatic cantilevering restaurant over a Nissan car showroom in north London appealed to judges for its early 90s retro aesthetic and its integration of SterlingOSB Zero into a bold material palette. They also enjoyed the commitment that the entrant demonstrated to the narrative of the concept, which includes a VR terrace where diners would watch immersive films wearing headsets showing faces of their avatars. 'It really comes across that they have had some fun designing this,' says Jan Kattein.
---
---
Peckham Parliament by Kennedy Woods
Judges commended the novelty of this project, which proposes a Planning Parliament at Peckham Rye station to encourage the local community to engage in the way the area is changing. The design uses SterlingOSB Zero to form the exposed lattice structure, columns and flooring with seating around the perimeter. There were some concerns, however, about the suitability of the location, in particular its impact on the acoustics of the parliament.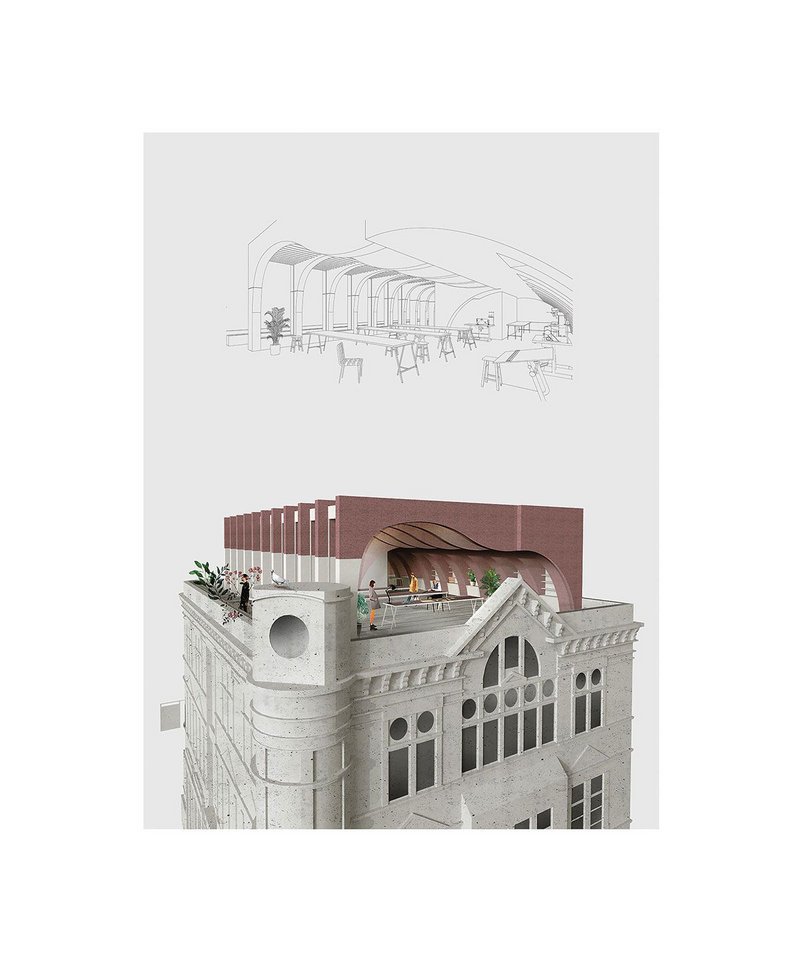 Top: Inside The Hide, conceived as a dynamic new workspace for craft and fabrication. Above: The project is situated on top of a former leather market and wool exchange.