Building the spire of The Shard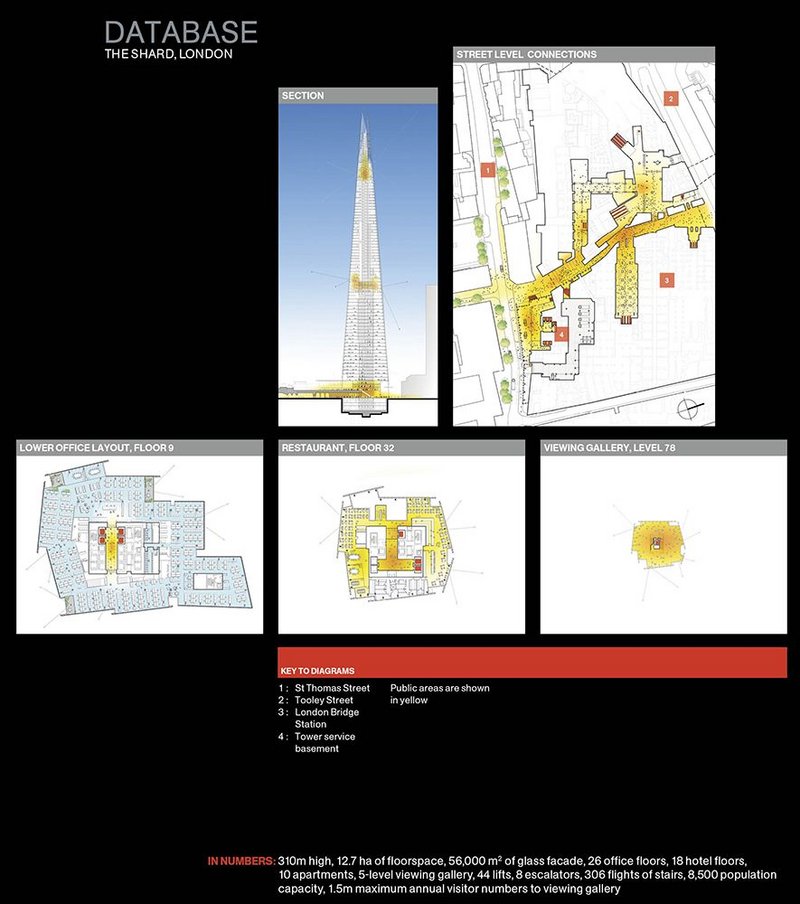 From the viewing gallery levels upwards as it tapers towards its fractured peak, the Shard is a wholly steel construction. Because of the difficulties of working at (for Britain) extreme height, with winds making construction difficult and very little space to work in, this final cap section was prefabricated in 800 pieces of steel weighing almost 500 tonnes in total. Despite the use of advanced 3D modelling techniques, belt-and-braces reassurance was needed. You don't want pieces misaligning at 310m in the air, so contractor Mace decided to make this section earlier, on an airfield near Thirsk in Yorkshire. That's where the specialist steel design and erection team Severfield-Rowen is based, and they put it all together and took it apart again. This "pre-assembly trial programme" was witnessed not only by the Shard construction team, but also by officials from the Health and Safety Executive. It provided useful information as to the optimum size of pre-assembled sections, each of which had to be lifted from the ground by crane, and the best methodology for putting it all together.
As finally built, then, the spire was essentially a kit of parts, complete with an instruction book. Achieving it required 100 separate crane lifts, after which 516 panes of glass were added to complete the splintery effect at the top.
It's all for show, really – since the removal of the original concept of a 'radiator' up here to cool the building, all that narrowing height is there just to complete the form on the skyline. As for the actual function of the space on level 78 – higher than the viewing galleries - dubbed the 'meditation room', maybe that's the location of the 'soul' Piano says the building has.
---
In numbers:
310m high,
12.7 ha of floorspace,
56,000 m2 of glass facade,
26 office floors,
18 hotel floors,
10 apartments,
5-level viewing gallery,
44 lifts,
8 escalators,
306 flights of stairs,
8,500 population capacity,
1.5 maximum annual visitor numbers to viewing gallery
Credits
Developer: Sellar Property
Architect: Renzo Piano Building Workshop
Executive architect: Adamson Associates.
Principal contractor: Mace
Steelwork contractor: Severfield-Rowen Structures
Project manager: Turner & Townsend
Quantity surveyor: Davis Langdon
Structural engineer: WSP Cantor Seinuk
Services engineer: Arup
Suppliers
Lifts: Kone
Metal doors: Tacam Steel
Timber doors: F R Shadbolts and Sons
Internal glazed doors: Stewart Frazer
Ironmongery: Allgoods
Acoustic ceilings: BASWA
Metal pan ceilings: SAS
Stone walls and floors: Grants of Shoreditch
Fire stopping: CLM
Glazing: Cladding/winter gardens – Scheldebouw
Lighting: Iguzzini, DAL, Thorn
Drywall: British Gypsum
Specialist steelwork: Glazzards, Delta
Air-conditioning: Airedale
Fan coil units: Diffusion
Car parking system: Klaus Multi Parking Gmbh