RIBA Regional Awards 2014: East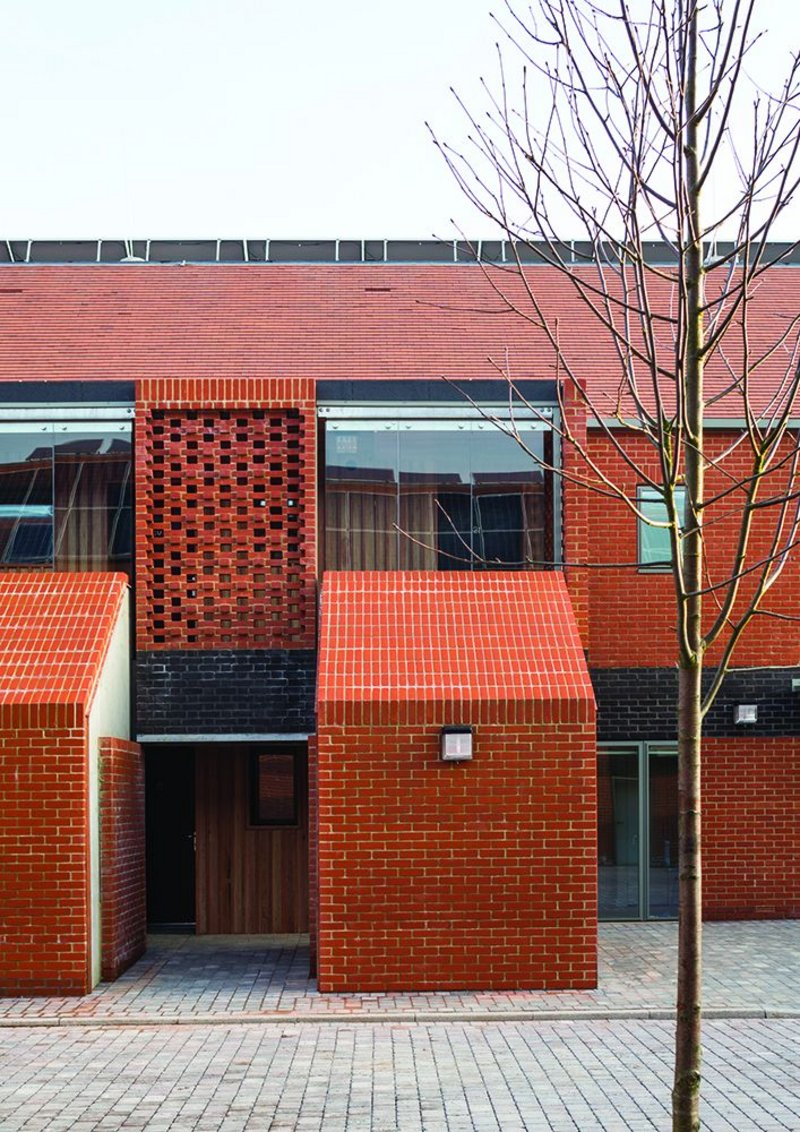 Hargood Close, Colchester

Credit: Tim Crocker
Hargood Close, Colchester
Proctor and Matthews for Family Mosaic
Contract £3.4m. GIA: 2,409m2
It is simultaneously culturally reassuring and a slightly uncomfortable fact that the almshouse typology, far from being defunct, is still with us. Many examples of historical almshouses still exist in Essex, but here architect Proctor and Matthews has brought it bang up to date with its latest scheme of 29 apartments and six houses for the homeless. Beyond a gabled gatehouse six building clusters are arranged to create two landscaped courtyards.
The two-storey blocks are of crisply detailed brick with different textures of brick facing – most notably the perforated bond of the upper level cloisters which creates a wonderful dappled effect, while ventilating the corridor. There is a level of attention to detailing at work here that would put most housing schemes to shame, never mind accommodation for society's most vulnerable.
This fact was not lost on the judges, who were impressed with the scheme's 'robust and adaptable form that is elevated by a commendable attention to detail and a generosity of space and spirit'.