Public buildings stand out this year, but most encouraging is that the huge variety represented by the winners tells us British architecture is alive and kicking
Already our published crop of 119 RIBA awards from England, Wales and Northern Ireland contains intriguing possible contenders for the Stirling Prize. There will be a handful more to choose from – Scotland declared too late for this issue's deadline. The national and EU awards are announced on June 19, then the Stirling Prize shortlist on July 17, and the Prize itself on October 16.
As ever, since the RIBA started giving awards for individual buildings in 1966, one must compare apples and pears. We don't envy the judges the job of setting Adam Richards' universally-praised little Ditchling Museum of Art and Craft (£1.1m, RIBAJ November 2013) against Caruso St John's ingeniously historicist Tate Britain revamp (£23m, RIBAJ December 2013), say, or either of those against Renzo Piano's Shard (several hundred million, RIBAJ September 2012). These have already got two stages further than Zaha Hadid's Riverside Museum in Glasgow, which in 2012 didn't even make the Scottish shortlist. No such rude treatment for double Stirling winner Zaha this time round: her fine Aquatics Centre in London's Olympic Park has emerged sleekly from its 2012 chrysalis to pick up a regional award.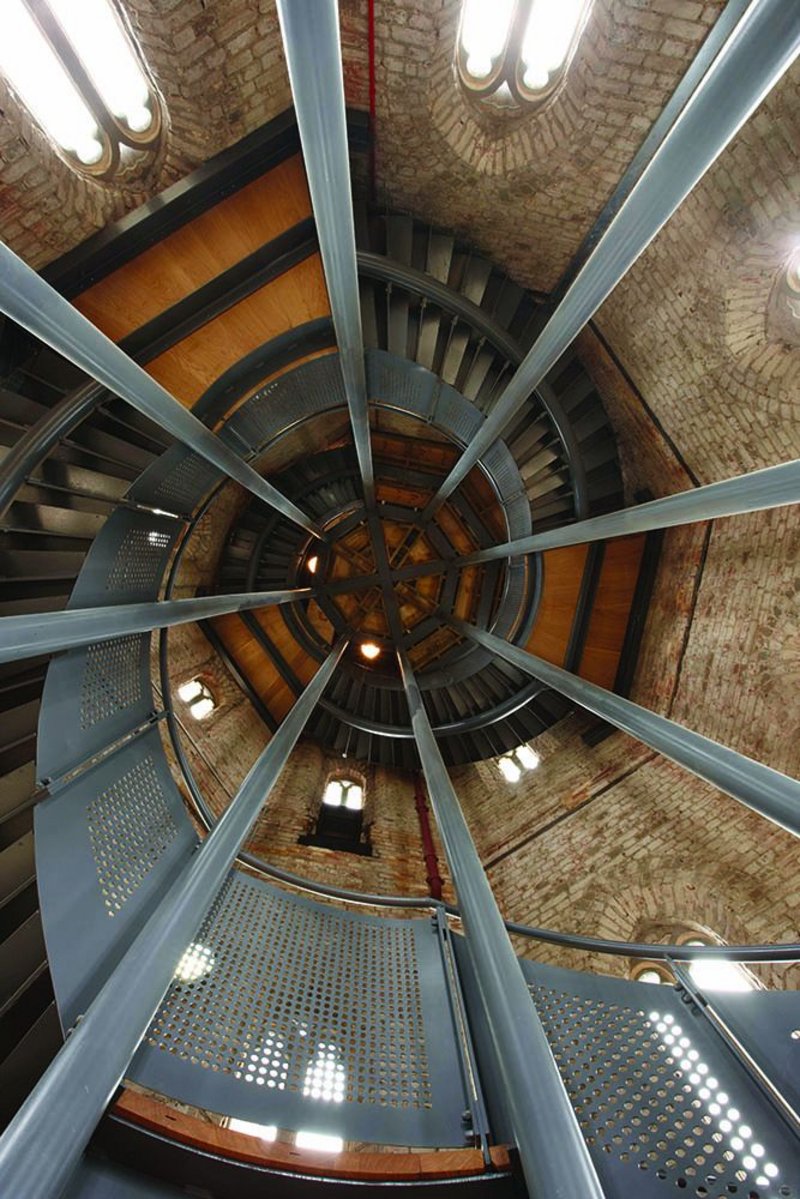 Hadlow Tower

Credit: Richard Leeney
In the less formal early years of the Stirling Prize, contenders could be summoned to the shortlist despite a thumbs-down from the judges of earlier heats – the separate Stirling jury could overrule them. Today, that isn't allowed. However, the awards structure is still not quite pyramidal because of the separate and ever-controversial EU entry – in theory the entire Stirling shortlist could consist of buildings outside the UK. It is harder than it used to be for non-UK architects building in Europe to get on that shortlist, but not impossible: they have to be RIBA chartered architects, as the two shortlisted Danish practices this year are.
The EU shortlist of 11 is stuffed with former Stirling winners (Hadid, Foster, Wilkinson Eyre, Chipperfield, Rogers Stirk Harbour) as well as Hall McKnight, Maccreanor Lavington and Peter Cook's CRAB Studio. Then come the Danes - Bjarke Ingels' BIG and 3XN. Which will make it through?
But to return to the examples here, it is hardly surprising that many of the strongest candidates have already featured in RIBAJ and other media, whether that be Ditchling (maximum architecture on a minimum budget) the folded brick facades of O'Donnell + Tuomey's masterful Saw Swee Hock Student Centre at the London School of Economics, the grand civic statement of Mecanoo's Library of Birmingham, the sense of thespian history in Haworth Tompkins' first all-new theatre, the Liverpool Everyman, or the mix of careful conservation and exuberant structure at the remade King's Cross Station in London by John McAslan and Partners.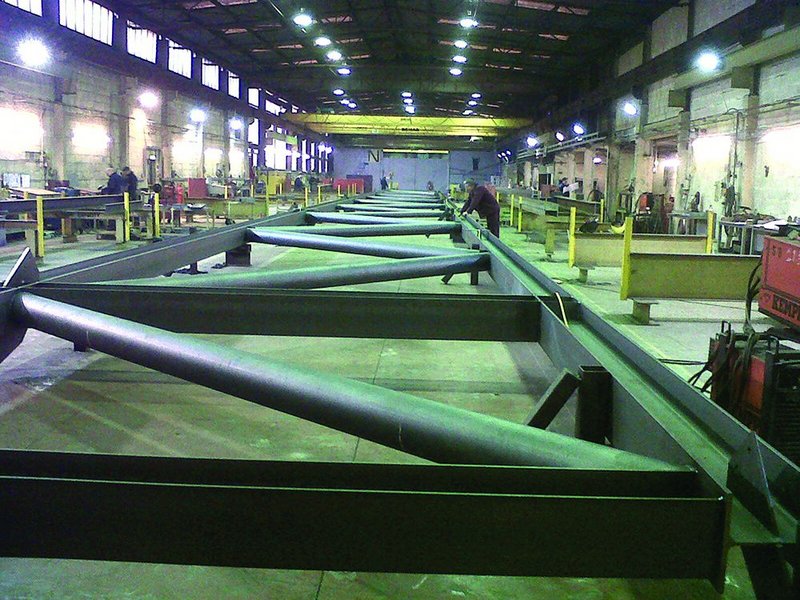 Billington Roof Trusses