A lesson in being 'just right'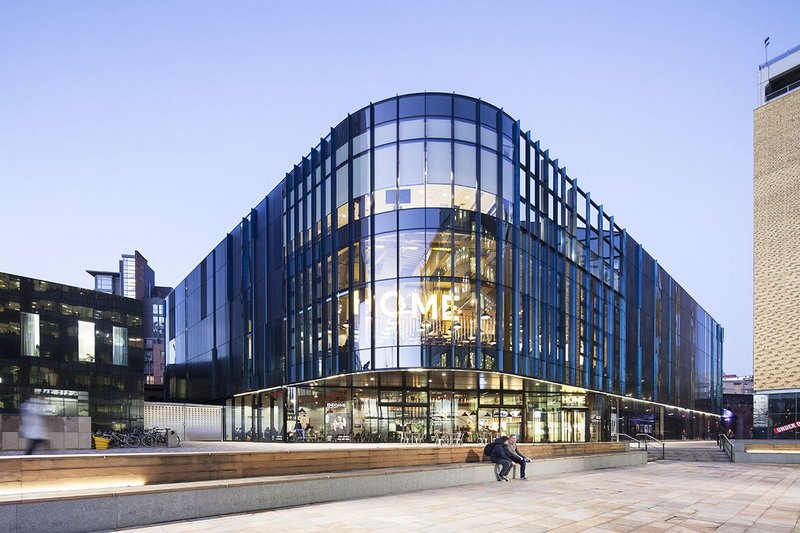 Credit: Machteld Schoep
Mecanoo for Manchester City Council
Contract value: £25m
GIA: 7,500m²
Client of the Year Award – Manchester City Council
HOME forms the cultural centre of one of the largest areas of development in Manchester city centre. As the base for the new organisation formed by the merger of Cornerhouse and The Library Theatre Company, HOME's brief was to allow for the commissioning, production and presentation of critically engaged and technically complex artistic projects, as well as the hosting of large scale events. Connecting the First Street zone with the city centre, the building is located on a triangular site between the railway arches, a hotel, car park and a new public square.


The deceptively simple form and enclosure masks a complexity of interconnected and overlapping spaces and functions that are a lesson in being 'just right'. There's an honesty and lack of pretension within the building that reflects the brief. Although the position of the building within the wider development is questionable, this was not in the direct control of the architect. The position (adjacent to a busy rail line) posed serious technical problems that appear to have been handled well and despite the 'box in box', the building gives back more to the public sphere than its neighbours.

The jury commended the sense of generosity within the spaces that it felt was unexpected. Combined with simple honest detailing, this has created a confident building that should be able to be adapted in the future and is unlikely to date. This building delivers a huge cultural asset for the city and region and is an excellent example of how something complex can be made to look effortless.
See the other winners of the RIBA Regional Awards 2016 - North West
---