'A lovely narrative about lost landscapes of Essex'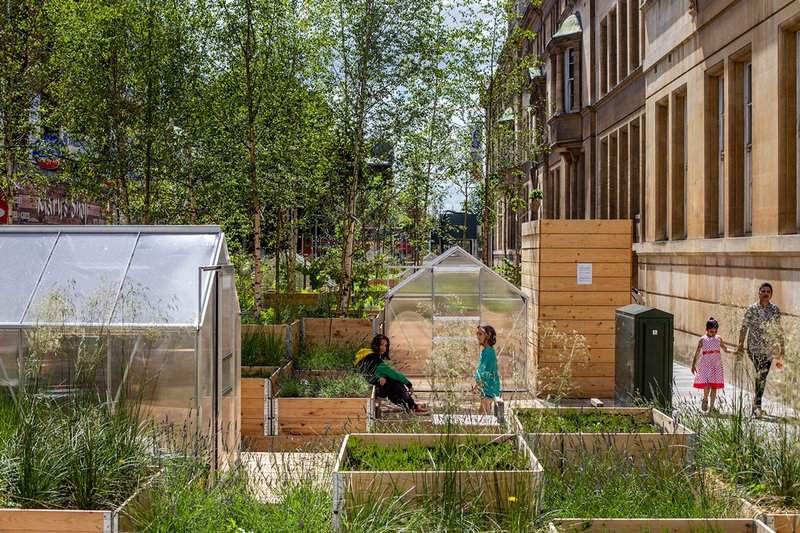 Spark Lab, London, designed by Jan Kattein Architects.

Credit: Jan Kattein Architects
Spark Lab Ilford, London
Jan Kattein Architects for Redbridge Council
Contract cost £340,000
GIFA 415m2
'We're committed to making our town centres beautiful, safe and enjoyable to visit so local businesses thrive and shoppers and visitors find all they need here in the borough of Redbridge', says council leader Jas Athwal.
Recent efforts to turn Ilford, within the borough, into a welcoming and cultural place – and reassert the value of the high street and community life – include a new food market, urban rooftop farm, street art gallery and modular homeless shelter. Created in collaboration with urban events company Things Made Public, in 400m² of disused retail space on the ground floor of an empty department store, Spark Lab provides a bursary and incubator space for seven businesses and community organisations. Nearby is Wilderness Street, a temporary 1000m² 'living urban landscape' along Oakfield Road, which links Ilford's cultural venues with the high street. Intended for relocation during 2022, its success means it will now remain until spring 2023.
The inspiration for Wilderness Street is the area's pre-urban heritage. 'Ilford, Barkingside and Hainault were characterised by forests, fields and meadows. Our design strategy temporarily revives these lost landscapes,' explains Jan Kattein. Redbridge Council and Ilford Business Improvement District held community events including planting workshops. Once dismantled, all plants will be given to community organisations. 'Enticing local people to adopt the plants will see elements of the ancient Essex landscape reinstated in public places, in people's gardens, front gardens and allotments' says Kattein.
'I was taken by the forest references,' said Takeshi Hayatsu. 'The clients are incredible in the way they're rethinking their relationship with residents, really questioning what a high street is for,' added Anthony Staples. 'This is a lovely narrative about lost landscapes of Essex.'
---
See more on MacEwen shortlisted projects and architecture for the common good here
Credits
Client Redbridge Council
Architect Jan Kattein Architects
Landscape architect Mossspace
Event concept Things Made Public
Public consultation Kanda
Contractor Kenson Highways
Funding Mayor of London + Redbridge Council