'At the presentation we offered to tear up our design and start again'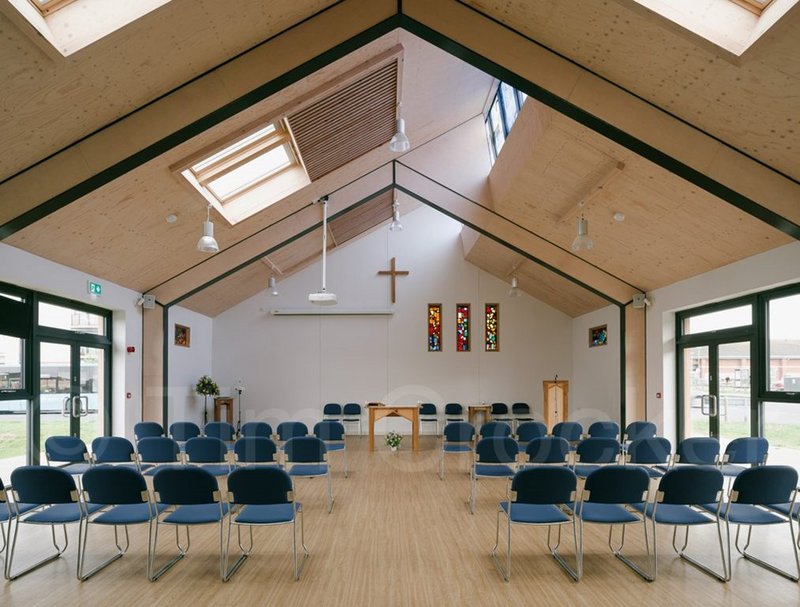 St Hilda's, Redcar by Chance de Silva.

Credit: Tim Crocker
The congregation of St Hilda's Church, Redcar, needed a new place of worship. The original church had irredeemable structural problems and, as the centre of community life in a deprived neighbourhood, it needed a more flexible building to improve local amenities.
The brief called for an uplifting, welcoming community landmark and a simple, robust, sustainable building. It had to be cost effective, as Lottery funding fell through, leaving a budget of only £638,000. This sum was raised by parishioners, in part through 'the sale of umpteen cups of tea and biscuits'.
Parishioner participation was crucial to the design: 'At the presentation we offered to tear up our design and start again', says architect Stephen Chance. Judges liked the people-centred approach of open days, workshops, fact-finding visits and coach trips. 'This story was excellent,' said Joan Kerr. 'If you want to engage with people, putting everyone on a bus together and getting to know them is a really nice idea'.
A finned facade distinguishes the new timber-clad building from surrounding houses. A 7m-long enamelled glass clerestory by local artists referencing local traditions and landmarks is a talking point at the popular Tuesday Café that now takes place here. The light-filled interior makes a pleasant environment for many activities and there has been a surge in demand for the building (which opens at 6.00 am for yoga and closes late in the evening after tae kwon do). There has been a corresponding increase in lettings revenue. 'A range of groups now use the facility regularly, giving benefits to many,' confirms client Rob Nightingale. Judge Anthony Staples said: 'This made me feel quite emotional... a community in need is getting what it needs'.
---
See more on MacEwen shortlisted projects and architecture for the common good here