An ongoing programme of modest self-build architectural projects in remote communities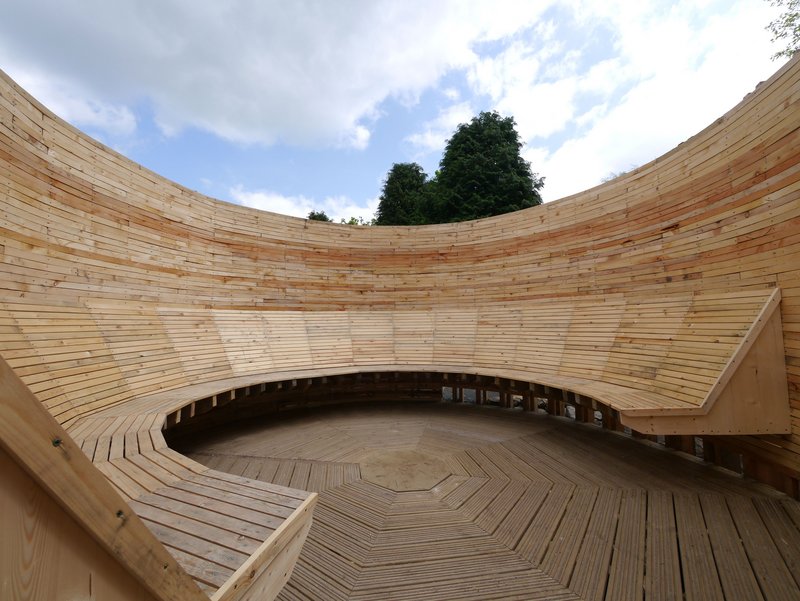 Newcastle University School of Architecture Planning and Landscape for Kielder Valley Services
Location: Kielder Water & Forest Park, Northumberland National Park
Testing Ground is an ongoing programme of modest self-build architectural projects in remote communities. Recent projects include; Stonehaugh Stargazing Pavilion (2014), The Warm Room (2015) and The Rochester Roundhouse (ongoing, pictured). Each project is founded on an intensely local approach to architecture and has sought social sustainability by working directly with communities and encouraging user participation in the development of design briefs and proposals. Projects are constructed using a volunteer workforce, using available local resources, expertise and craft skills whilst also providing training opportunities.
In recent projects we have worked with three different communities, evolving with each of them a project with an identifiable local need which can contribute to enhancing a sense of place, community identity and cohesion. In Stonehaugh, their Stargazing Pavilion is providing a focus for community-centred astronomy events set within the recently established Northumberland Dark Sky Park, that attracts new visitors and is helping to make their village hall more sustainable. The Warm Room in Kielder village has become an important addition to a community run campsite. Rochester Roundhouse is responding to the community's desire to be able to hold a wide range of activities in a space that offers protection from, and also engagement with, the outside environment.
Overall Testing Ground offers very direct and practical new opportunities for members of small communities to engage with, challenge, have a go, and learn from members of the architectural profession. Numerous students of architecture have been able to learn valuable communication and negotiation skills through co-design and co-construction. They have developed a direct understanding of environmental and social sustainability that will benefit them, and the profession of architecture long into the future.