Recycling and upskilling in one local place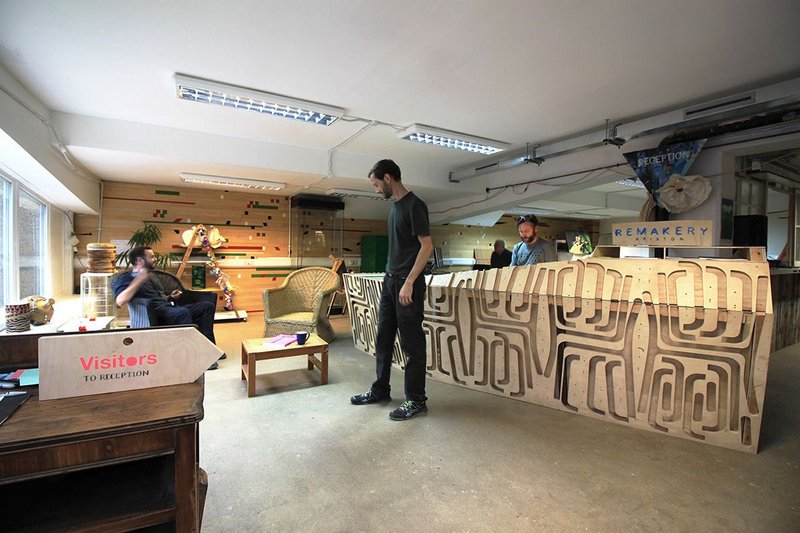 The Remakery
Architecture for Humanity UK for Remakery Brixton, London
The Remakery is a co-operative workspace that diverts waste materials away from landfill and supports its local community by helping increase skills, confidence and employment opportunities.
A local councillor took the initiative to invite sustainability group, Transition Town Brixton, to take on the lease of a former disused underground car park. It won funding through public vote in Lambeth's 'Your borough, your budget, your choice' award in 2011.
The architects' challenge was to ensure that this derelict space could become an inspiring, accessible and safe place to work and learn – and all to be done on a limited budget. The client also wanted to build mostly from reclaimed materials, and in stages using volunteer labour. Since 2012 a wealth of people have helped with the refurbishment; with volunteers, community payback teams, local businesses and material suppliers attending regular build days and co-design days to create the energetic space present today.
Since launching in 2014 the Remakery has offered events and courses for the community, with a specific focus on reuse. Affordable memberships provide workspace and access to a constant supply of rescued materials. Remakers are able to use the facilities to create products and develop their businesses and skills, with over 200 members attending the facility regularly.