Expertly balances demands of laboratory space with experiential requirement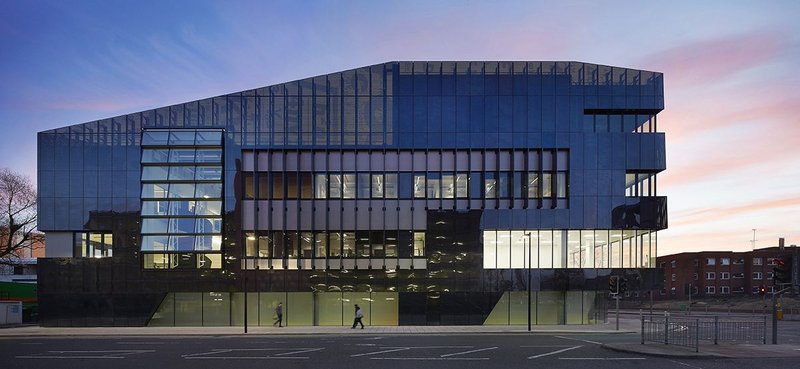 Credit: Hufton + Crow
Jestico + Whiles for University of Manchester
Contract value: £61m
GIA: 6159m²
This facility is a world-leading research centre dedicated to the development of graphene, helping keep the UK at the forefront of the commercialisation of this revolutionary material. A fascinating building containing a complex and ground breaking area of research, the institute was delivered at an impressive pace despite the complexity and pressures. It provides a flexible platform upon which future research and industry collaboration can flourish.
The role of the client was instrumental to the success of the brief and delivery of the project. There was a well resolved logic to the planning of the spaces, especially given the contrasting demands of the different uses. This could have been a very utilitarian and inward-looking scheme that focused solely on delivery of the core function. Instead, the client and team have developed a compact and well detailed scheme that still manages to give something back to the street, with the public view down into the main clean rooms, as well as to the campus, with the stainless steel cladding working as both metaphor and functional screen.
The jury found that the building expertly balances the enormous servicing and technical demands of laboratory space with the experiential requirement of a place that will attract some of the brightest minds in science and industry.
See the other winners of the RIBA Regional Awards 2016 - North West
---