Apparata Architects' housing for 12 artists is an ambitious model for affordable and sustainable housing, and nets the client team London Borough of Barking & Dagenham, Create London, Be First and the GLA, the Client of the Year Award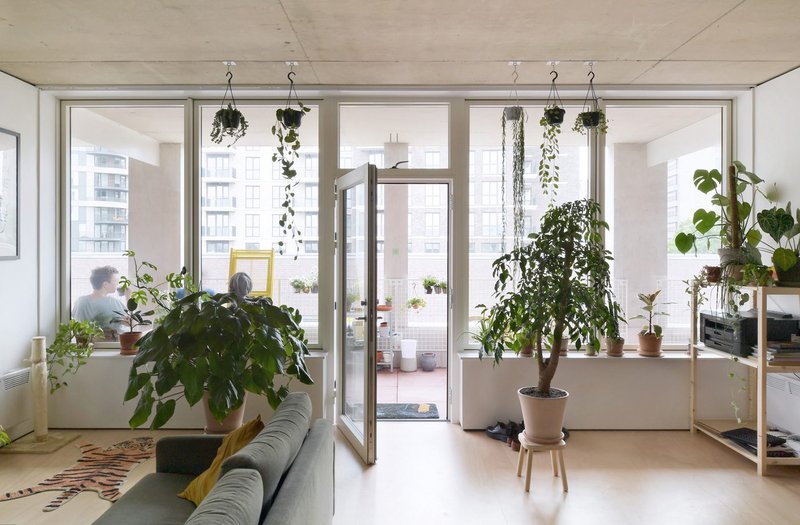 A House For Artists. Credit: David Grandorge
RIBA East London Regional Awards winner
Client of the Year
A House For Artists, Barking
Apparata Architects for London Borough of Barking & Dagenham; co-commissioned by Create London, delivered by Be First, and supported by the GLA
Contract value: £4.1m
GIA: 1553m2
A House for Artists provides an ambitious model for affordable and sustainable housing. Following a six-year effort by arts organisation Create London, along with London Borough of Barking & Dagenham, Be First, and the GLA, to provide affordable accommodation for creative people, the result is a flexible live/work space for 12 artists arranged across five floors. In exchange for reduced rent, they deliver free creative programmes for the neighbourhood through a street-facing glass-walled community hall and outdoor exhibition space on the ground floor.
A sense of community permeates the design. Each set of three apartments shares a communal outdoor space inhabited by plants and personal objects, and is scaled for eating and working together, as well as access. Corridor-free internal arrangements, tall ceilings, and dual-aspect openings facilitating cross-ventilation give a feeling of generous space. Extensive glazing to the external walkway blurs the edges between inside and out to deliver a thoughtful and assured piece of architecture.
Living rooms on one floor can be joined via double doors in the party walls to form a collective space for optional and flexible shared living opportunities, such as parties, childcare, or co-working.
Apartments on each floor have balconies on either side offering a two-sided, open-air escape strategy that eliminates the need for protected internal corridors. This approach also removes the need for fixed layouts, freeing up floor plans for modification, with the largely two-bedroom configurations offering flexibility to respond to changing living patterns. Kitchens can be repositioned, and a bedroom can be added or removed to adapt to changing family circumstances.
The concrete structure is exposed throughout, offering structural clarity while being a calm and confident presence within its context. The carbon footprint was minimised using a single skin of 50% ground granulated blast-furnace slag (GGBS) concrete, whereby half the cement is substituted with a by-product of the steel industry, and other material build-ups are lean. Exposed ceilings provide thermal mass to reduce overheating, while covered walkways reduce solar gain.
Within apartments, circles and triangles carved into the concrete provide a nod to the surrounding roof forms and details for residents to enjoy.
This is a thoughtful and assured piece of architecture that has been delivered with rigour and precision. To date, feedback from residents and the local community has been extremely positive. The client team sees the development as a prototype for other community-focused affordable rented housing and, considering the success of the scheme, why not?
See the rest of the RIBA East London winners here. And all the RIBA Regional Awards here.
If you want to understand the whole RIBA Awards process visit architecture.com
RIBA Regional Awards 2023 sponsored by Gaggenau, EH Smith and Autodesk
Contractor: J. Murphy & Sons
Environmental / M&E engineer: Max Fordham
Quantity surveyor / cost consultant: Artelia
Structural engineer: Expedition Engineering
Fire consultant: Menzies Consultants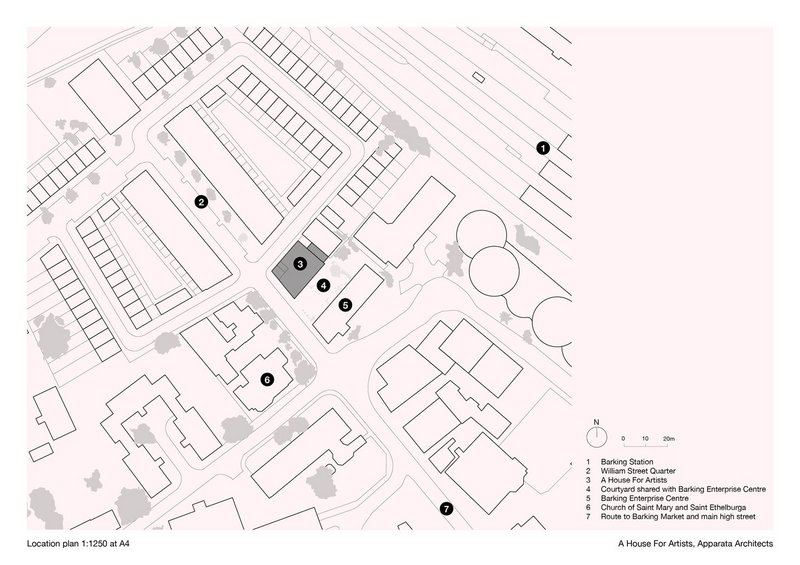 Credit: Apparata Architects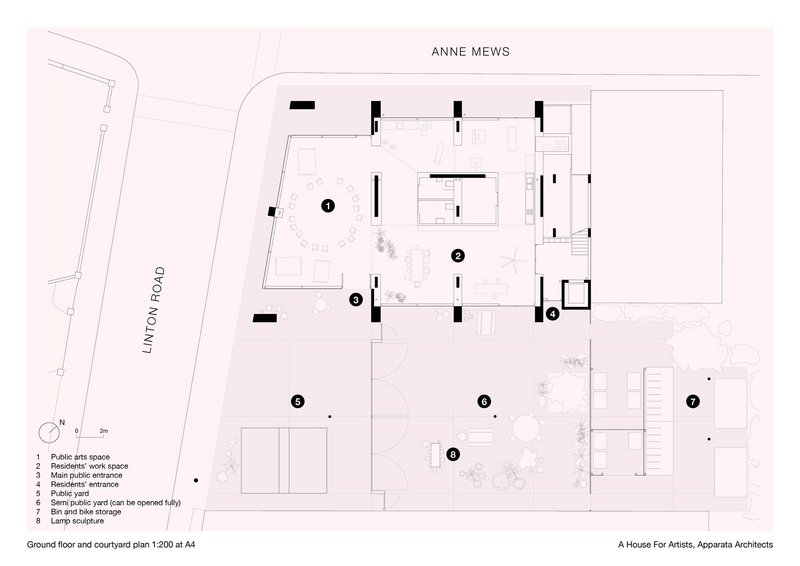 Credit: Apparata Architects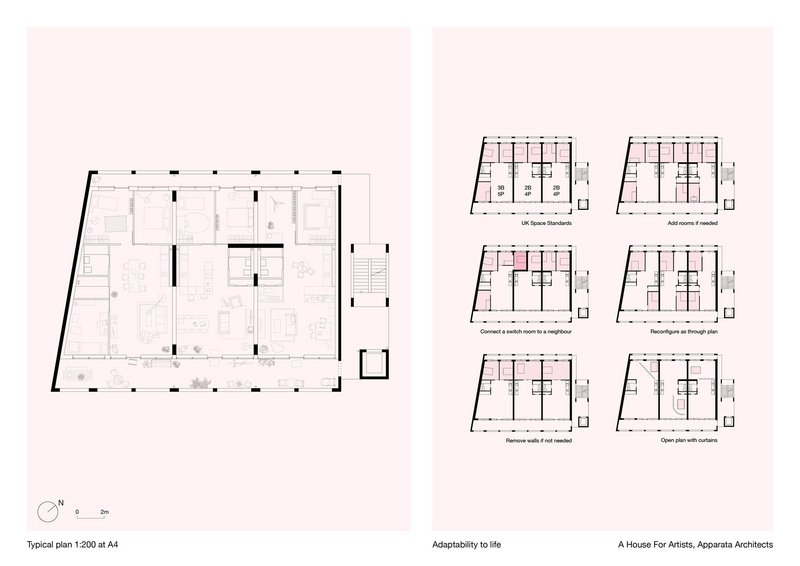 Credit: Apparata Architects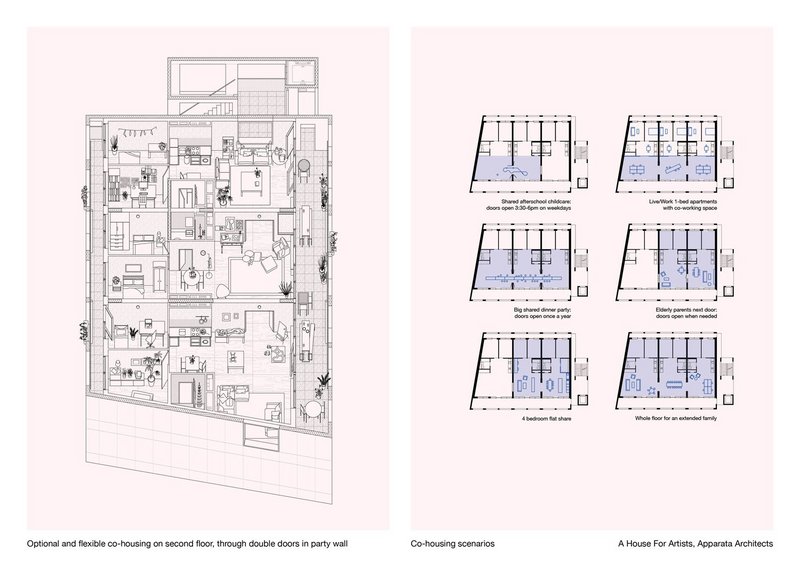 Credit: Apparata Architects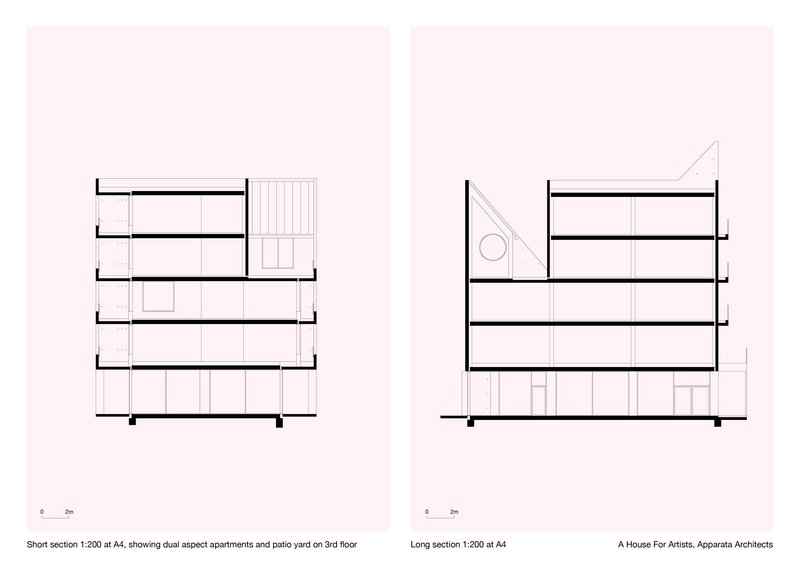 Credit: Apparata Architects