Mæ has created a day centre for later-living residential charity Morden College. The timber and brick construction, providing medical and social facilities, has been named RIBA London Building of the Year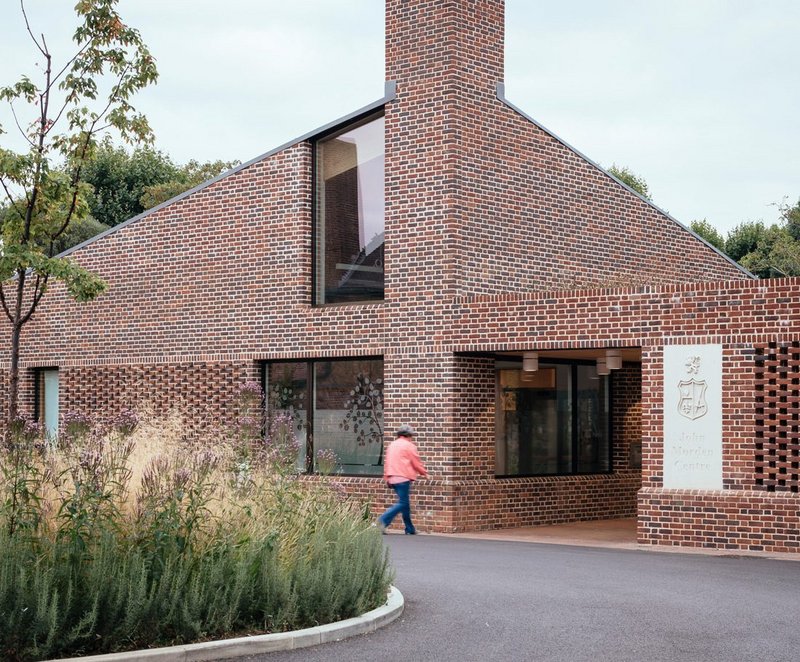 John Morden Centre. Credit: Jim Stephenson
RIBA South East London regional winner
Building of the Year, sponsored by EH Smith
John Morden Centre, Blackheath
Mæ for Morden College
Contract value: Confidential
GIA: 911m2
Founded in 1695, Morden College is a charity dedicated to providing older people in need with a home for life, including the provision of residential and nursing care. Residents live on the Grade I-listed college site in Blackheath, which is attributed to English architect Christopher Wren. The John Morden Centre is a daycare centre housing social and medical facilities for all residents.
The brief was to bring functions from across the college into a single building. These include a medical centre, café, lounges and administrative offices. Mae's concept was to provide a meandering timber 'spine' that stitches together a series of brick 'pavilions' housing the various care and enrichment programmes.
The building's architectural character mediates between the formal and informal, the grand and the intimate. The brick entrance façade with its steep pitched roofs has a formal grandeur, appropriate as a backdrop to the adjacent Wren building. This leads into a 'spine' which forms an enclosed forest-like walkway. From the outside, this is expressed as a colonnade, again referencing the formal colonnade of the Wren building.
From inside you are constantly moving between views of the garden. Each turn of the spine is celebrated – a snippet of a room, a shaft of daylight, a pause. This heightens your sense of discovery as you progress or as the day changes. There are plenty of places to sit and rest. A concealed handrail or built-in seating runs throughout – important should you have a wobbly turn. Privacy is very carefully dealt with through defensible space, appropriate height windows and screening.
The brick pavilions are formed from a CLT structure with steep pitched roofs, and house a medical centre, consultation rooms, art space, café and offices. These are voluminous, warm in character and have ample daylight – ideal for passing time. The 'chimneys' can be opened for ventilation on warmer days. Glimpses are always apparent through and between spaces encouraging you in, allowing for chance encounters or to circumnavigate any tricky neighbours. The route terminates in a larger hall – part of the existing building on the site – which has been seamlessly integrated.
The building, while warm and welcoming, also appears simple, robust and well-detailed, which should allow it to mature well over time.
The project provides a delightful set of meandering spaces which expertly combine recreational and more tricky medical facilities without feeling institutional. Such stimulating spaces are vital to conquer loneliness and isolation. It is beautifully yet robustly detailed and should be a joy to use for years to come.
See the rest of the RIBA London South East winners here. And all the RIBA Regional Awards here.
If you want to understand the whole RIBA Awards process visit architecture.com
RIBA Regional Awards 2023 sponsored by Gaggenau, EH Smith and Autodesk
Credits
Client Morden College
Contractor Clive Graham Associates
Structural engineer Michael Hadi Associates
Environmental / M&E engineer BOOM
Interior design Scott-Masson Interior design
Quantity surveyor/cost consultant Calford Seaden
Project management Calford Seaden
Landscape architect J&L Gibbons
Planning consultant Stanway Little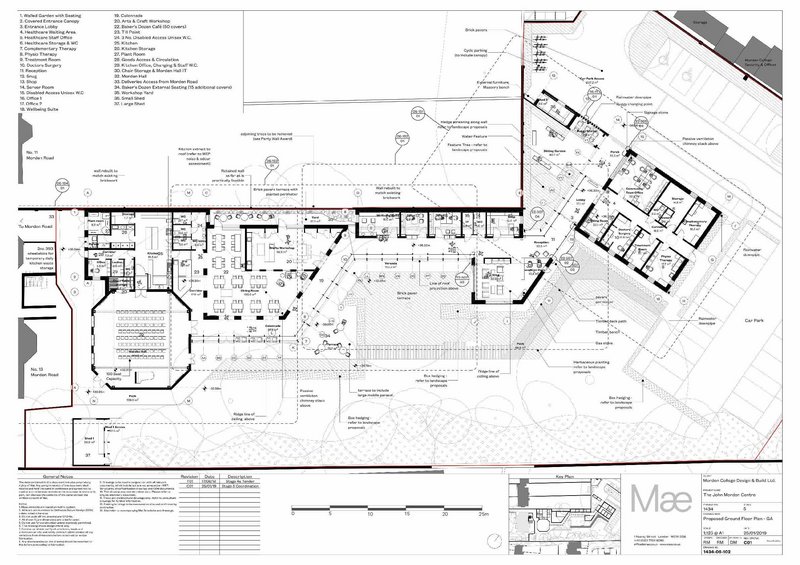 Credit: Mæ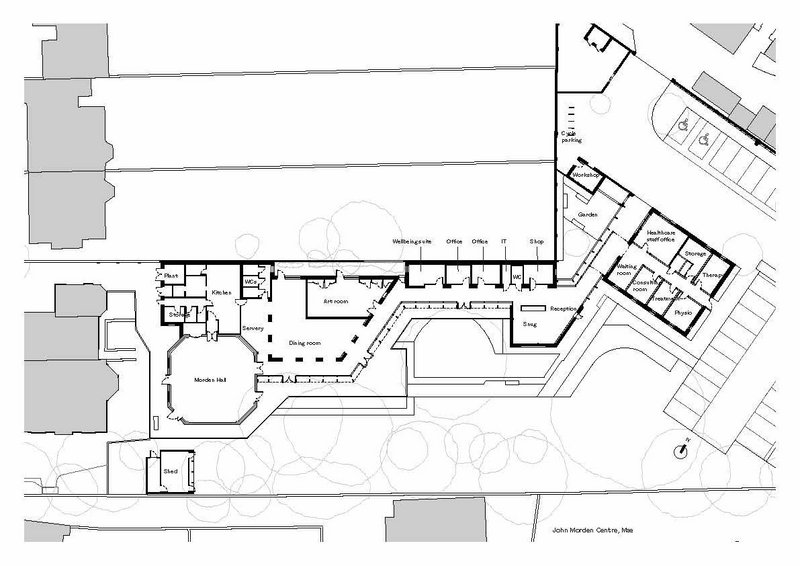 Credit: Mæ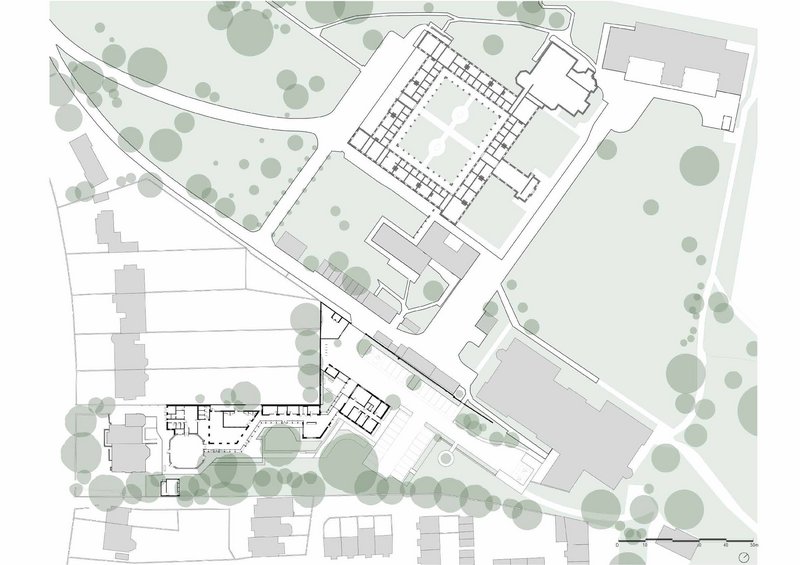 Credit: Mæ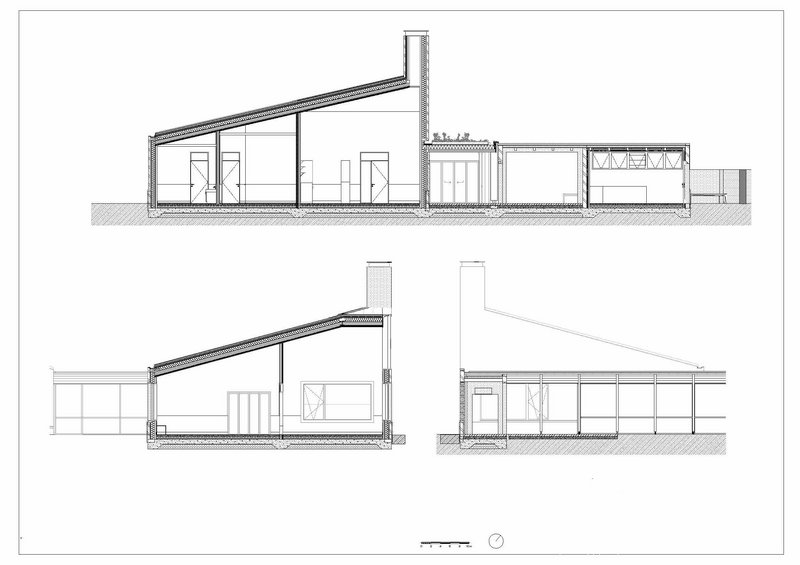 Credit: Mæ

Credit: Mæ