One of this year's RIBA Regional Award winners from Northern Ireland Region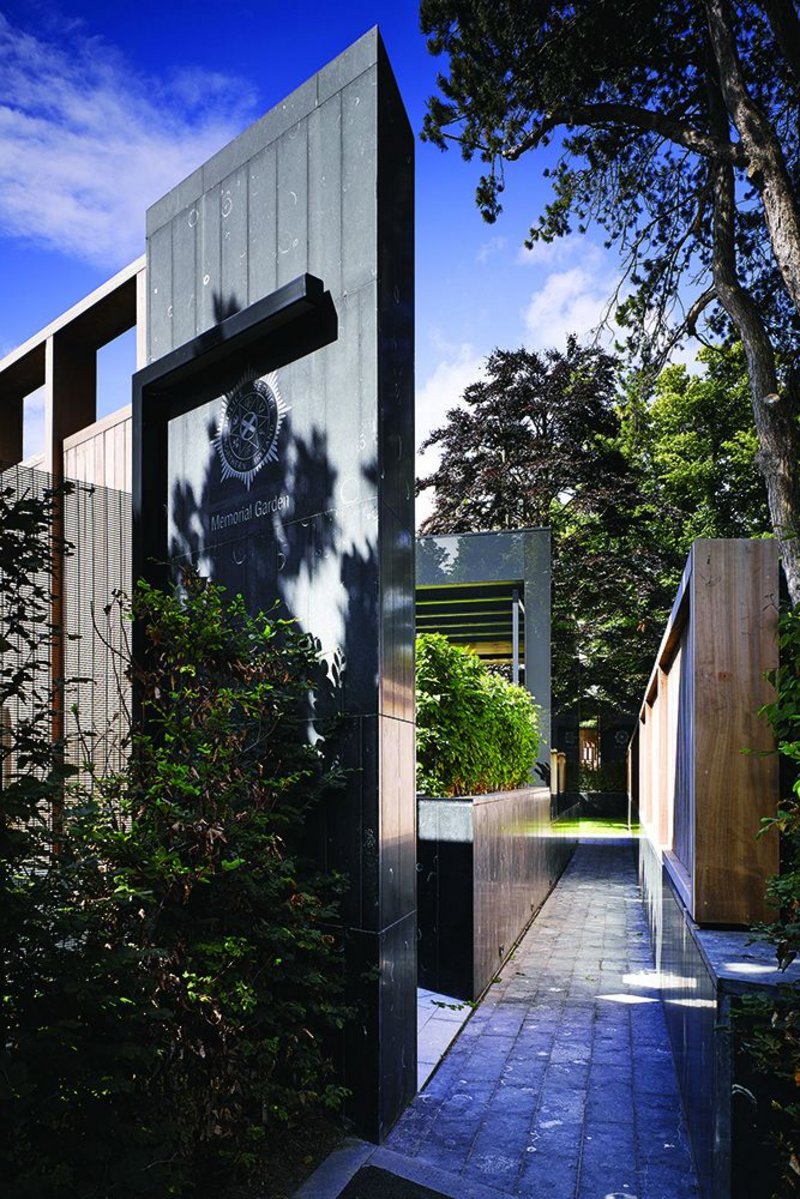 Police Service of Northern Ireland Memorial Garden, Belfast

Credit: Ros Kavanagh
Police Service of Northern Ireland Memorial Garden, Belfast
Hall McKnight for a private client
GIA 496m2
In a country still coming to terms with its divisive past, the architect was asked to design a commemorative space for members of the Police Service of Northern Ireland, which superseded the Royal Ulster Constabulary in 2001. The new memorial needed its own identity distinct from that of the RUC's.
The new memorial uses both modern and traditional materials, perhaps referencing the country's residual dualisms. Oak panelled walls and beech hedges delineate a gently sloping route through a garden to an outdoor room clad in black back-sprayed glass panels. This outdoor room is a calm and contemplative space, open and enclosed at the same time.
A muted palette of Irish limestone, oak and wood is expertly considered and combined creating an 'exceptional public space which radiates a great sense of peace, dignity and stillness'.
---