Tertiary education dominates this year, but all these diverse projects share a return to solidity and craft
A City of London media headquarters – Bloomberg, by Foster + Partners. A Cornish art gallery, the Tate St Ives, by Jamie Fobert Architects with Evans & Shalev. A north-west Cambridge community centre and nursery, Storey's Field, by MUMA. An Oxford college lecture theatre, the Sultan Nazrin Shah Centre, by Niall McLaughlin Architects. Student housing at Roehampton by Henley Halebrown. New buildings at Bushey Cemetery in Hertfordshire, by Waugh Thistleton Architects. These are the six contenders for this year's Stirling Prize, the winner to be announced on Wednesday October 10. Let nobody say that all new architecture is the same, as these examples represent a real diversity of approach.
Linking them all however is a return to solidity and craft, along with the fact that these are all ground-hugging buildings. The tallest, Foster's Bloomberg, though very large, rises to a mere 10 storeys, lower than the mid 1950s block it replaced, and is clad in a load-bearing skin of Derbyshire sandstone and bronze. In contrast the multi-purpose hall/theatre of MUMA's Storey's Field punches through the original masterplan height limit of this new extension to Cambridge – but only as high as some of the chapels and dining halls of the university city, while its largely single-storey nursery school alongside plays the part of the cloister. It is in beautifully detailed brick and timber.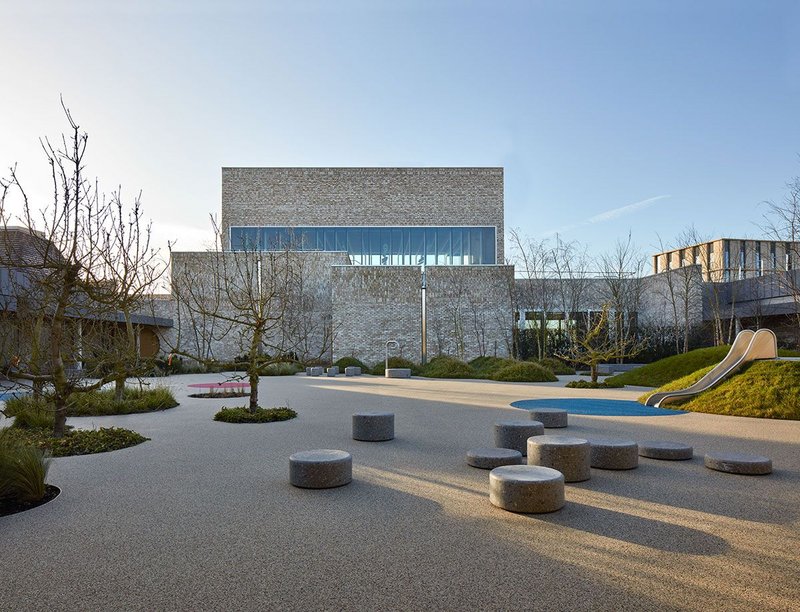 Storey's Field nursery school and community centre in north-west Cambridge.

Credit: Alan Williams
Over in Oxford, Niall McLaughlin's classically tinged Sultan Nazrin Shah Centre at Worcester College – named after its principal donor, an alumnus who is deputy king of Malaysia – is a stone and oak pavilion in the verdant grounds of the college, notable for its nearby Sainsbury building, an early work by the late Richard MacCormac.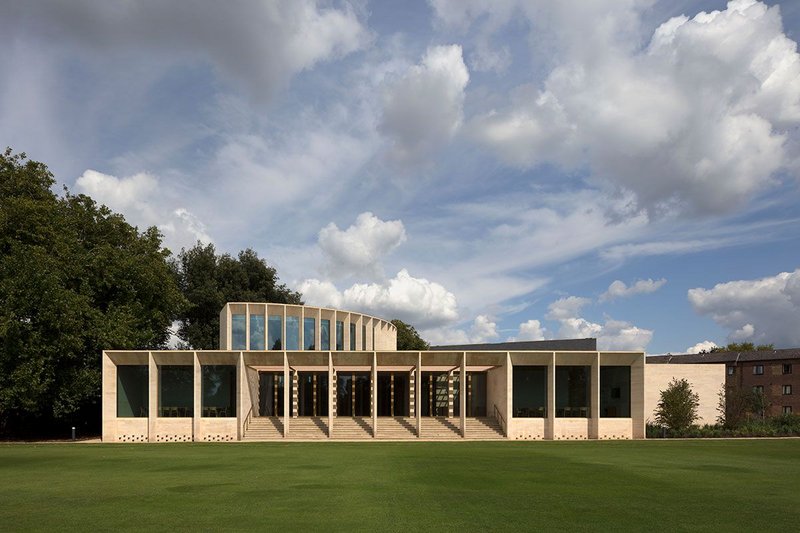 The Sultan Nazrin Shah Centre at Worcester College, Oxford.

Credit: Nick Kane
If this all seems a bit elitist, then Roehampton University's Chadwick Hall by Henley Halebrown is there to provide balance. This nicely judged arrangement of student resi­dences in dark brick and concrete addresses its landscape setting while taking cues from a listed Georgian neighbour. Although the budget was modest, this is a high-class example of a building type that in the wrong hands – all too often, unfortunately – can turn out to be ghastly.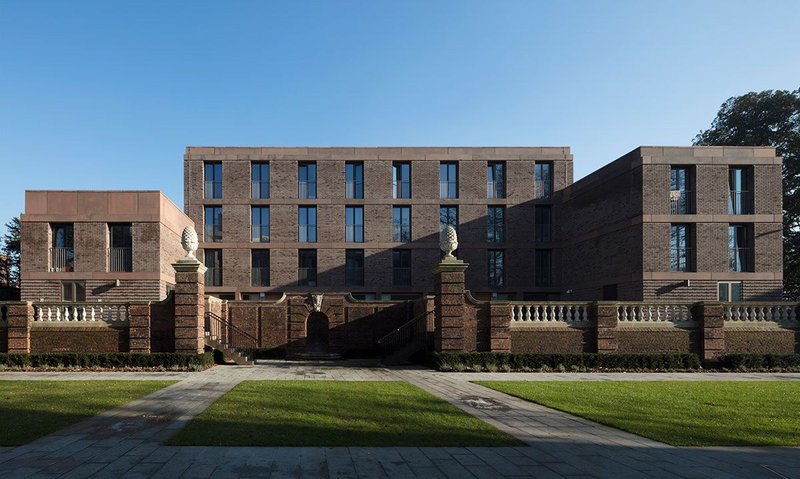 Chadwick Hall. Roehampton University.

Credit: David Grandorge
It would have been a real surprise if the new Tate St Ives by Jamie Fobert Architects, working with its original architect Evans & Shalev, hadn't made it to the Stirling shortlist. Apart from much else, the projects shows what good architects can achieve on the most challenging of sites.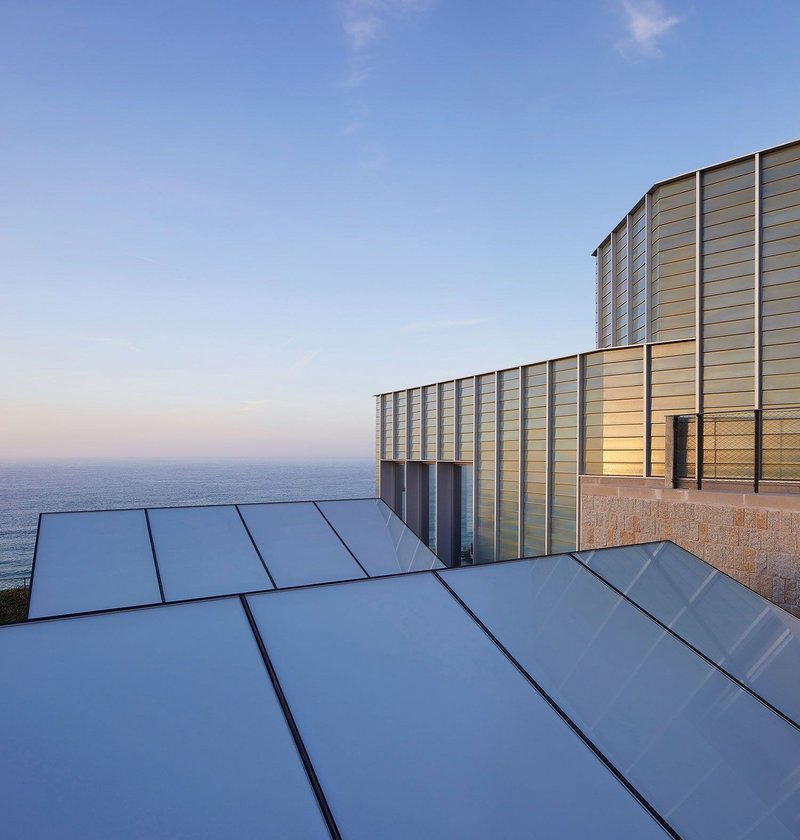 New Tate St Ives.

Credit: Nick Hufton
Waugh Thistleton's highly sensitive work at Bushey Cemetery for the Jewish community uses the language of unadorned rammed earth, neatly detailed timber and rusted steel to provide an evocative and peaceful complex of six modest buildings that respond to the processional nature of their tradition and are demonstrably of the earth itself.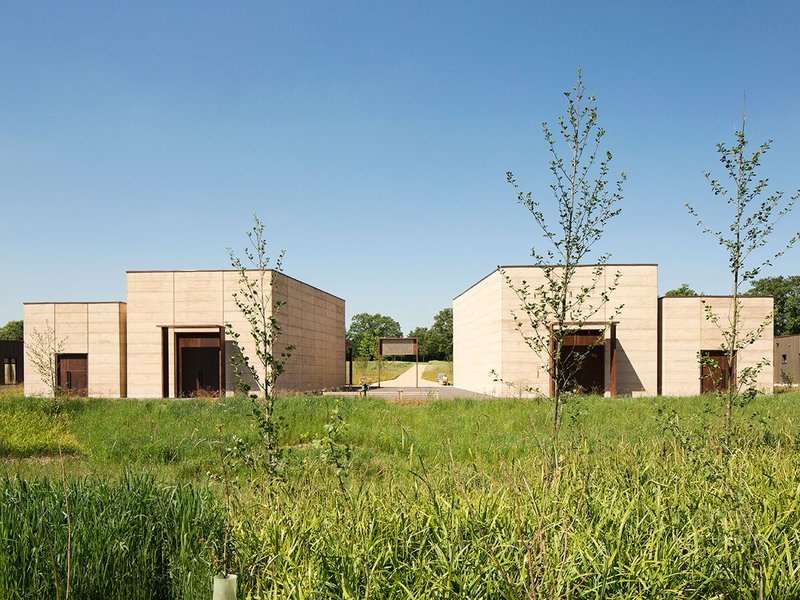 Bushey Cemetery.

Credit: Lewis Kahn
In other years there has been an emphasis on housing or schools or cultural buildings but this year it's tertiary education. As RIBA President Ben Derbyshire comments, it is all about investing in quality architecture. 'It doesn't go unnoticed that half of the buildings were commissioned by UK universities,' he notes, 'suggesting that parts of the higher education sector value the importance of improving the quality of their buildings and estates.' Not just for college-learning either, but for the local community as Storey's Field demonstrates.
As always, one notices certain buildings that didn't make the Stirling shortlist – we're denied, for instance, a Foster-Rogers City of London head-to-head because Rogers' Leadenhall Building, aka the Cheesegrater, is not shortlisted as Foster's Bloomberg HQ is. Only guessing, but that could be down to the difference between spec offices and a bespoke HQ – in the latter case, the architect just gets to do more inside, especially in this case on the very generous budget that Foster had to play with.
Oxbridge has the coffers and the long-term outlook to come up with the architectural goods time after time and so it proves again, though there are certainly bigger-money projects to be found, prime among them Bloom­berg. One can sometimes be surprised by the Stirling shortlist but the fact that five out of the six buildings here have previously been published in the RIBA Journal (and we have no connection with or prior knowledge of the judging process) suggests that there's a degree of unanimity this year as to what represents excellence in architecture. These are, as Derbyshire says, 'Six buildings of real integrity and purpose.' Which will win?
---