RIBA Regional Awards 2014: South West / Wessex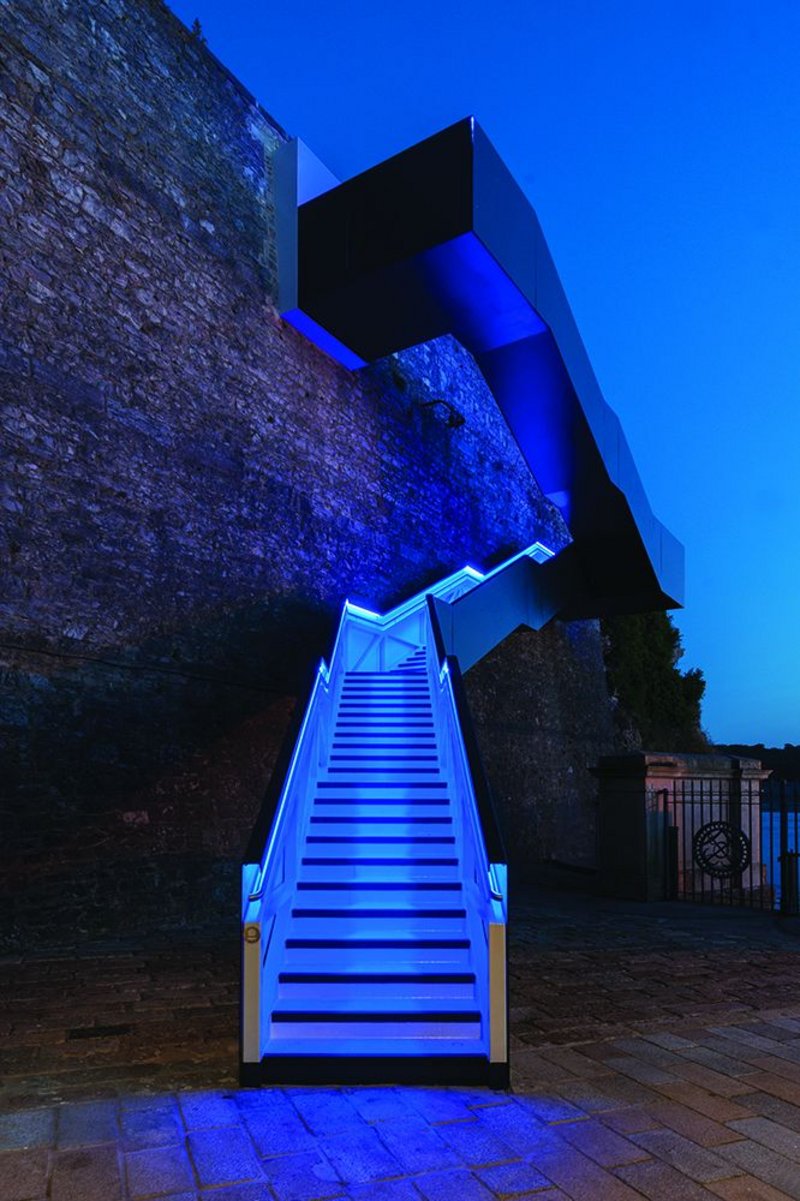 Royal William Yard Staircase, Plymouth

Credit: Richard Downer
Royal William Yard Staircase, Plymouth
Gillespie Yunnie Architects for Urban Splash
Contract £250,000. GIA 45m2
With conversion of the administrative and barracks blocks of the former naval base arguably going to be one of the best examples of its kind in the UK, proposals were invited to bring the 12m high retaining wall at the far end of Plymouth's Royal William Yard into the fold.

Projecting from the top of the wall, the new staircase has a vertiginous upper landing of glass that separates the existing monumentality from the crisp, heavy steel lining of the staircase now connecting the park space above with the main development at shore level. This potential heaviness is counterpointed by the stair's delicate return and projection from the massive stone to touch lightly down on the flagged floor.

The stair structure, of steel side girders, clad externally in dark blue-grey powder-coated panel is accentuated at night with constantly changing LED illumination, bringing added nocturnal magic to what the judges describe as: by day 'matter of fact, muscular, yet poetic'.
---