Caruso St John's exquisite detailing catches the judges' attention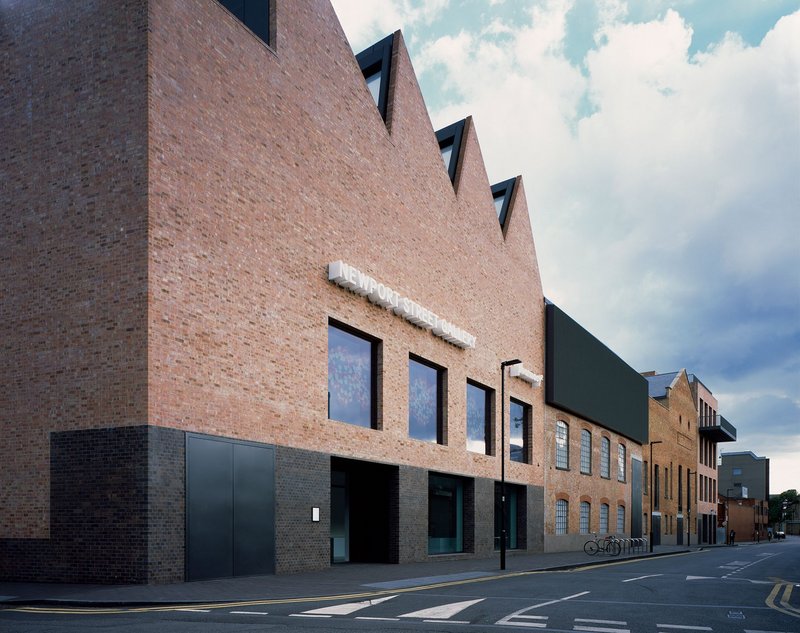 Newport Street Gallery by Caruso St John

Credit: Hélène Binet
So the Stirling Prize has been announced and it's gone to Damien Hirst's stunning temple to contemporary art. I'll admit, I'm a bit surprised. It's not that I don't think that Caruso St John is up to it – the practice obviously is, with a significant body of excellent work behind it – it's just I didn't think this was it. For all the exquisite detailing, notably in those rather jaw-dropping staircases, and simple, robust internal circulation generally, there's an obsessive excess with the minutiae that isn't reflected in the building's broader brushstrokes. Decisions to turn the 19th century buildings between the architect's dramatic new bookends into blanked off receptacles for art had a benign effect on the street; the lifeless road alongside the railway arches remained precisely that, unaffected by the intervention. The judges thought differently, calling it a 'stunningly versatile space,' with 'tactile brick facades that blend the street externally and create a succession of wonderful gallery spaces'. The approach to conservation that I felt the need to question, they viewed differently, calling it 'irreverent yet sensitive,' and expressing 'a poetic juxtaposition of old and new.' Yes – perhaps. But is it art?
On the whole this year it was a difficult one to call, as none of the contenders seemed standout shoo-ins to me. The Stirling Prize BBC poll yesterday named Loyn and Co Architects' Outhouse as the popular winner. A home for two artists, it lent the design a quirky edge perhaps, but better than any enlightened hedge fund manager's designer home? I wasn't convinced of that. Oxford University's Weston Library was an amazing technical feat, creating a state of the art repository with almost no change to Gilbert Scott's original 1930s facade, but the architecture felt subservient to the mechanics of facilitating the reinvention. Down the road the Blavatnik School, with its stacked circular forms, promised some dizzying spin on the notion of a school of government but remained business as usual in the end. dRMM's Trafalgar Place meanwhile might well be a great piece of place making, but is tarred with the brush of London's Heygate Estate, its spectres of social cleansing and a past that abjectly refuses to be past; that was never going to be a quick win. Only Reiach and Hall and Michael Laird Architects' City of Glasgow College Riverside campus seemed to smack of a serious attempt at place making free from the burdens of the past and the cynicism of the present.
And so we return to this year's Stirling winner, Newport St Gallery, an exquisite corpse lying alongside the railway tracks in Vauxhall. To its credit, given who the client is, I can't imagine that even Caruso St John was given free rein, which might explain some of the design decisions. One feels the hand of Damien Hirst strongly here – so perhaps that sense of the street's 'deadness' was this famed necromancer's precise intention. As if we were in his urban vitrine; the building the cadaver, its intestines of art preserved, city dwellers drifting slowly past like amoebas through a miasma of petrol and diesel. My God, I think I've just changed my mind – it's genius!
---
Read the RIBAJ review of the building
---
Blavatnik School of Government by Herzog & de Meuron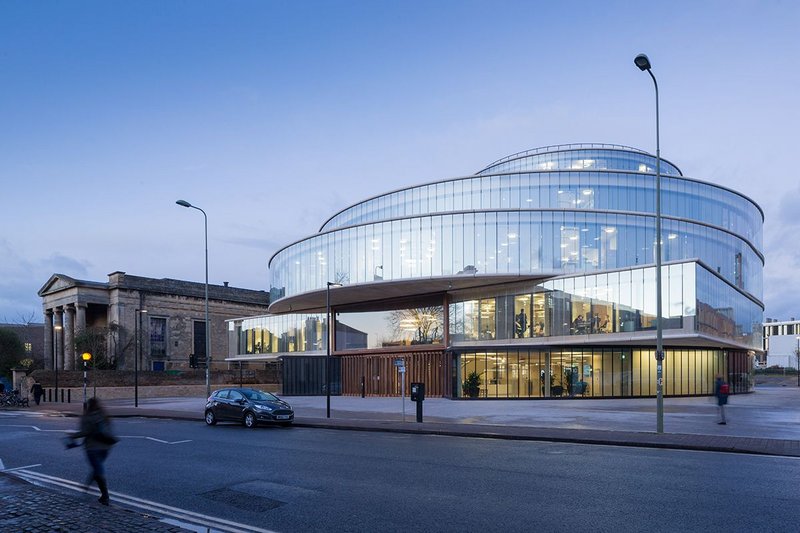 Blavatnik School of Government by Herzog & de Meuron

Credit: Iwan Baan
City of Glasgow College by Michael Laird Architects & Reiach and Hall Architects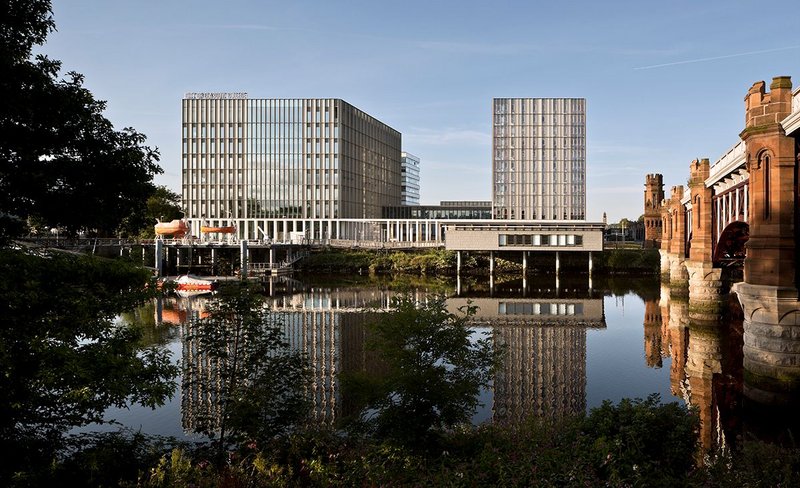 City of Glasgow College by Michael Laird Architects & Reiach and Hall Architects

Credit: Keith Hunter
Outhouse by Loyn and Co Architects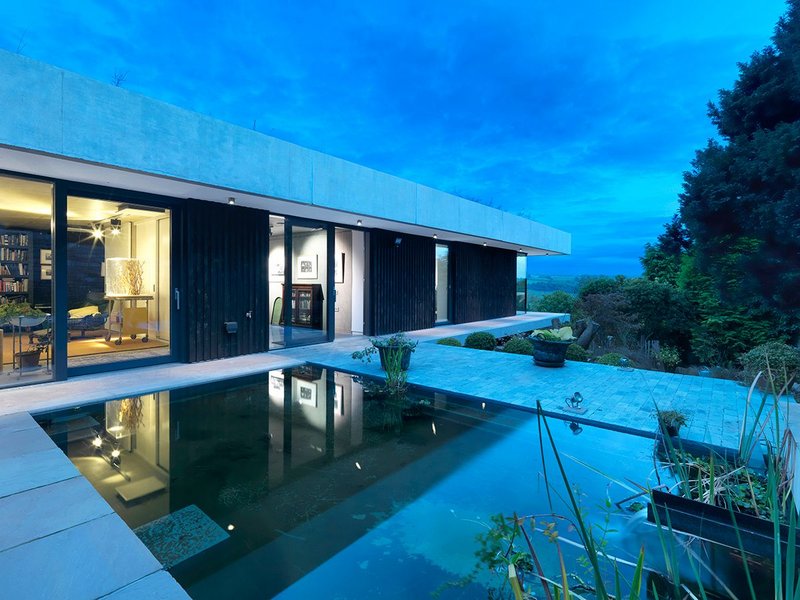 Outhouse by Loyn and Co Architects

Credit: Charles Hosea
Trafalgar Place by dRMM Architects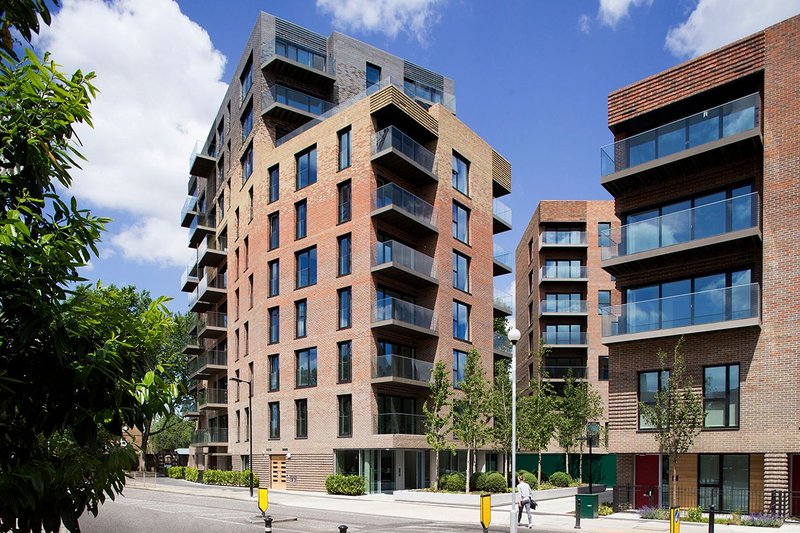 Trafalgar Place by dRMM Architects

Credit: Alex de Rijke
Weston Library by Wilkinson Eyre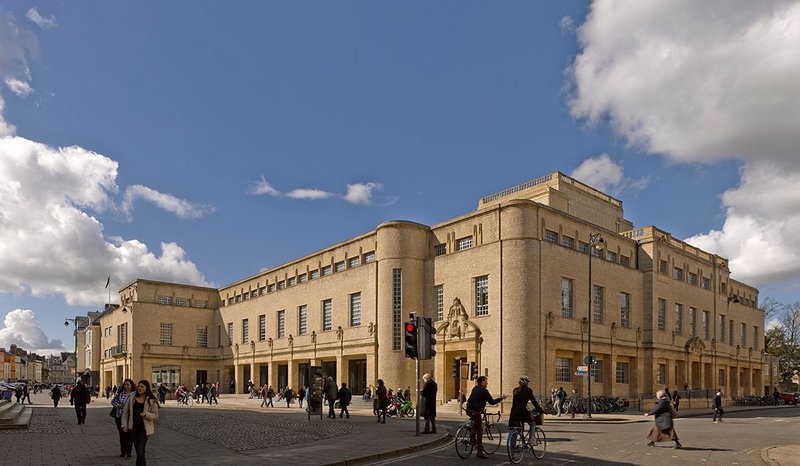 Weston Library by Wilkinson Eyre

Credit: James Brittain