RIBA Regional Awards 2014: West Midlands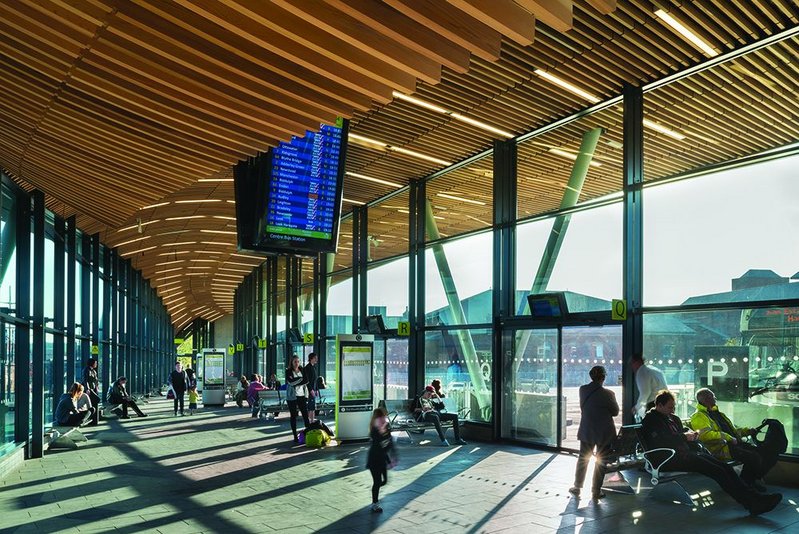 Stoke-on-Trent City Centre Bus Station

Credit: Jim Stephenson
Stoke-on-Trent City Centre Bus Station
Grimshaw (with SBS Architects) for Stoke-on-Trent City Council
GIA 1,925m2
A warm timber soffit welcomes passengers to Stoke Bus Station while the eloquently sweeping and rising roof structure leads pedestrians effortlessly towards the city centre. Part of the city's wider regeneration plans, the bus station has transformed an important arrival gateway.

The steel-plate girders and blue Staffordshire bricks refer to the industrial past. The elevated concourse offers passengers distant views over the adjacent busy traffic island, creating a strong defensible presence.

Movement of buses and passengers are clearly separated. Transparency and continuity in materials makes the structure an integral part of the public realm, linking the arrival area to the emerging public square. The width of the concourse narrows as the footfall reduces towards the end stops, creating a tapering plan to the south.