A building of genuine public benefit that really lifts the spirits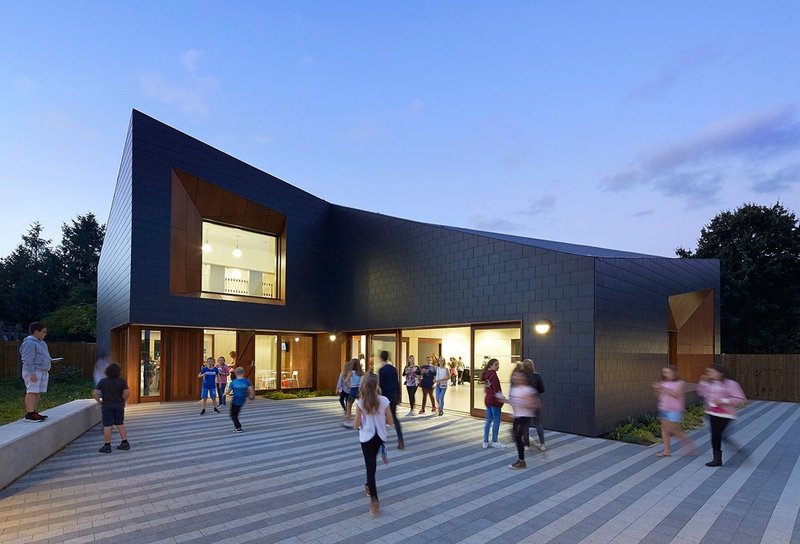 The Point by Ayre Chamberlain Gaunt.

Credit: Hufton+Crow
Ayre Chamberlain Gaunt for Tadley & District Community Association
Contract value: £860,000
GIA: 410m²
This community youth centre, on a backland village site, was delivered via a complex cocktail of funding. In designing it, the architects managed to create a building of genuine public benefit. Its architectural ambition in both material and form really lifts spirits, creating a lovely outside space in the process.
Engagement with the young users helped the architects develop ideas, creating spaces with height and generosity. One such idea was that of a tree-house – the rationale for the timber structure, but also making sense of the internal windows which give views to the ground floor, as if from an eyrie.
Had the architects not pushed for the building to be two-storey, it would have lacked impact and there would have been no outside space. The generous use of timber gives the building coherence as well as making best use of a limited budget. The architects' ingenuity turned this project into something special.
---
Regional Emerging Architect of the Year