Winners announced as Richard Rose-Casemore extols outstanding work and supportive planners
While these awards reflect the geography of the project rather than the firm, it is always satisfying to see outstanding work completed in the region by its own practices. Credit also goes to local planning authorities, prepared to support challenging designs often against local resistance and always against depleted resources.
RIBA South is blessed with numerous multi award-winning practices which produce a consistent quality of work at all scales and across all sectors. The area has architects of high pedigree and experience both from the UK and overseas and in this time of Brexit uncertainty and election fever, it is reassuring to find common ground with like-minded EU colleagues who share a passion for their craft.
This is a chance to reflect on the year's achievements and celebrate the best of this work. Private houses again represent a high proportion of the buildings on the shortlist, but are often sadly out of bounds for casual inspection. One of the hangovers from PPS7, in the current NPPF Paragraph 55 criteria, is the notion that the 'exceptional quality or innovative nature of the design' should be used to educate and raise standards locally, so whether the route to planning consent is via Para 55 or more straightforward means, open houses should be encouraged. Twice a chair of RIBA juries, I consider the annual shortlisting and visits a privilege; particularly when they involve access to projects which are generally inaccessible. The process is always educational and the dynamic stimulating – whatever the expertise, background and make-up of the jury, consensus is always reached through thoughtful discussion and argument.
A fledgling practice ourselves a mere 17 years ago, Design Engine Architects is now 40 strong and has added to the architectural family tree with successful offshoots of its own. In a world of delicately balanced collaboration, co-operation and competition, we always try to support young practices and enjoy watching them grow in size and reputation.
Richard Rose-Casemore is a founding director of Design Engine Architects.
---
RIBA South Awards 2017 – The full list
Click on images to find out more
University of Winchester Winton Chapel, Winchester
Design Engine Architects
Barns Road, Cowley, Oxford
Allford Hall Monaghan Morris
Magdalen College Library, Oxford
Wright & Wright Architects
The Berrow Foundation Building and New Garden Building, Lincoln College, Oxford
Stanton Williams and Rodney Melville & Partners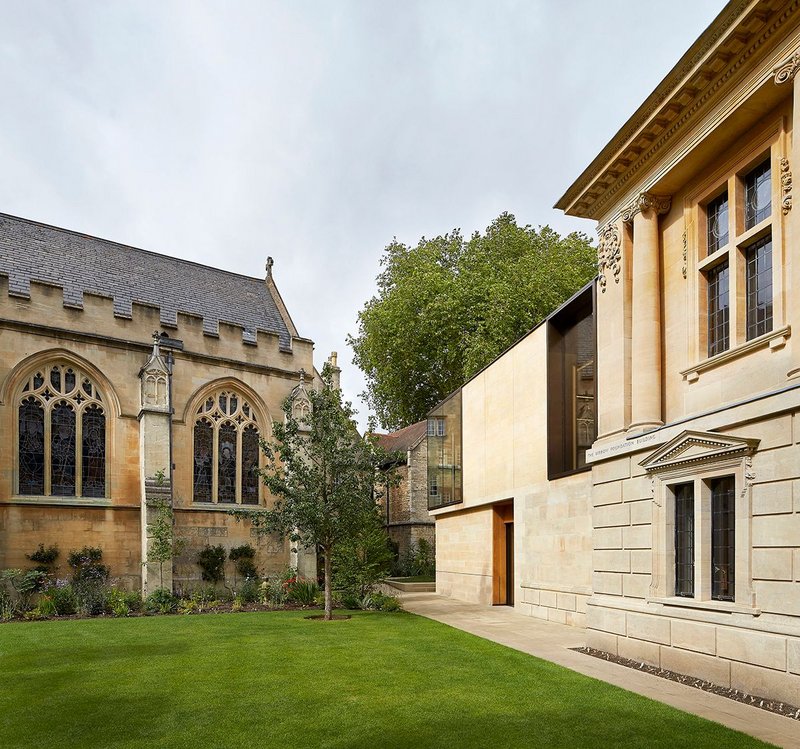 The Berrow Foundation Building and New Garden Building. by Stanton Williams and Rodney Melville & Partners.

Credit: Jack Hobhouse
The Point, Tadley
Ayre Chamberlain Gaunt
Incurvo, Goring
Adrian James Architects
Bedales School of Art & Design Building, Petersfield
Feilden Clegg Bradley Studios
Private House, Ipsden, Oxfordshire
Richard Meier & Partners Architects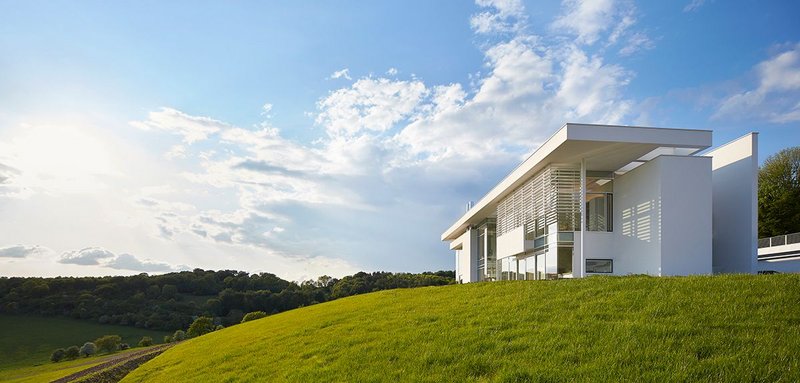 Private House by Richard Meier & Partners Architects with Berman Guedes Stretton.

Credit: Nick Hufton
Warwick Hall Community Centre, Burford
Acanthus Clews Architects
The next RIBA Regional Awards will be announced on Tuesday 30 May from 11pm at www.ribaj.com.