You kept on producing great buildings in the face of Covid and lockdowns; the five you most enjoyed reading about are gathered here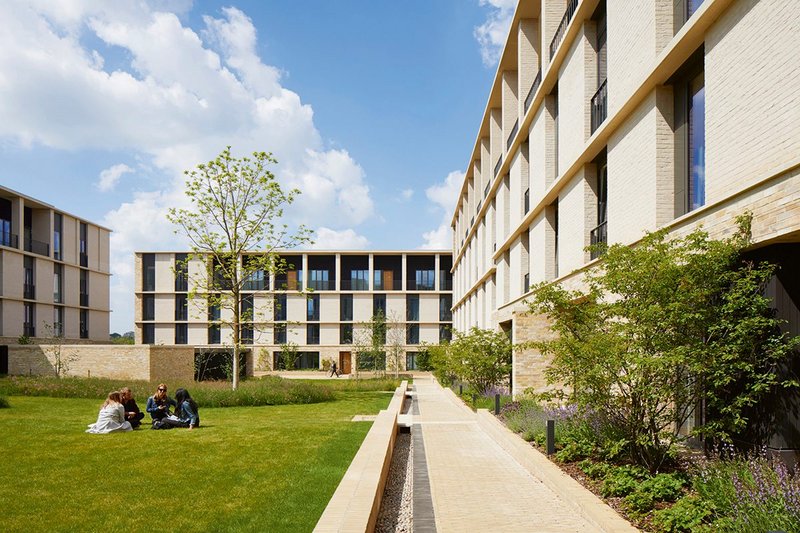 Key worker housing, Cambridge designed by Stanton Williams
Published: 5 August 2021
Although keyworker housing, this scheme, with its loose interconnected courtyards, manages to feel as though it is part Cambridge college and part a new piece of the city. As such, the distinction between public and private resident communal space is unclear. This ambiguity is deliberately employed to foster a communal sense within the development. With almost no private balconies, most of the external space is shared, so residents are always likely to bump into each other...
Continue reading the Key Worker Housing article here
---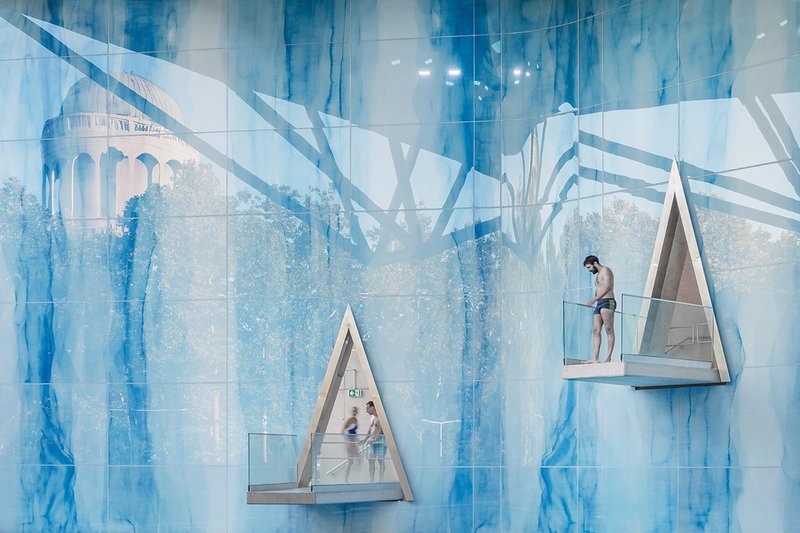 BORD's Hungarian waterpark is a mega fun palace of wild experiences
Published: 5 January 2021
There is something about swimming in central Europe, with its baking continental summers, access to thermal waters and the culture of Turkish baths left by the Ottoman Empire. Switzerland has amazing public pools, some on the banks of lakes where you can jump from one to the other. Hungary is water obsessed too. Budapest has atmospheric 100-year-old open-air spas in the city centre, and swimming is the country's second most successful Olympic sport after fencing...
Continue reading the Aquaticum review here
---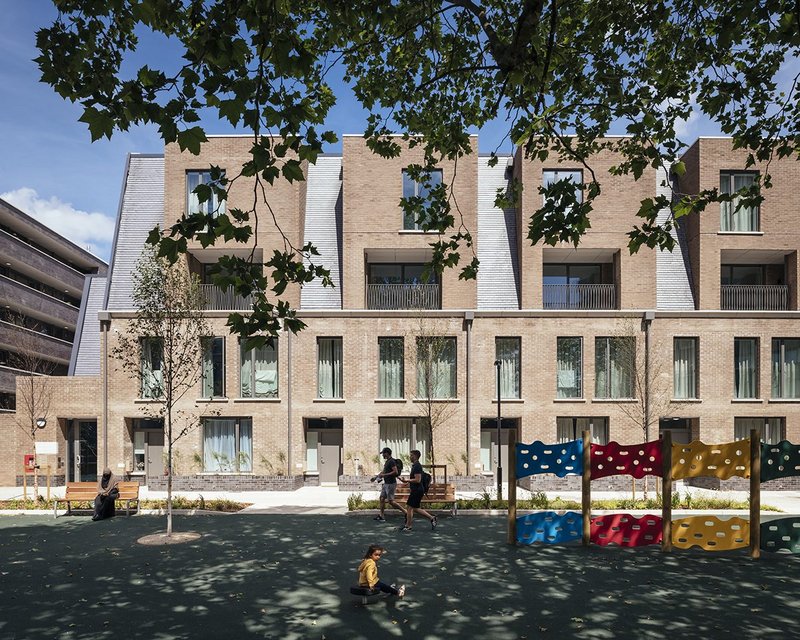 Mae's Passivhaus block in Camden sets tone for new London vernacular
Published: 5 October 2021
Many of the housing estates built by Camden council in the 1960s and 1970s are still highly regarded – schemes commissioned by borough architect Sydney Cook and designed by figures such as Neave Brown, Benson & Forsyth and Peter Tabori. Not the Agar Grove estate, completed in 1966 to a design that predated Cook's tenure. Organised in a series of H-shaped blocks and a tower, its apartments were small, substandard and often overcrowded. Its redevelopment, to a masterplan designed by Hawkins\Brown and Mæ...
---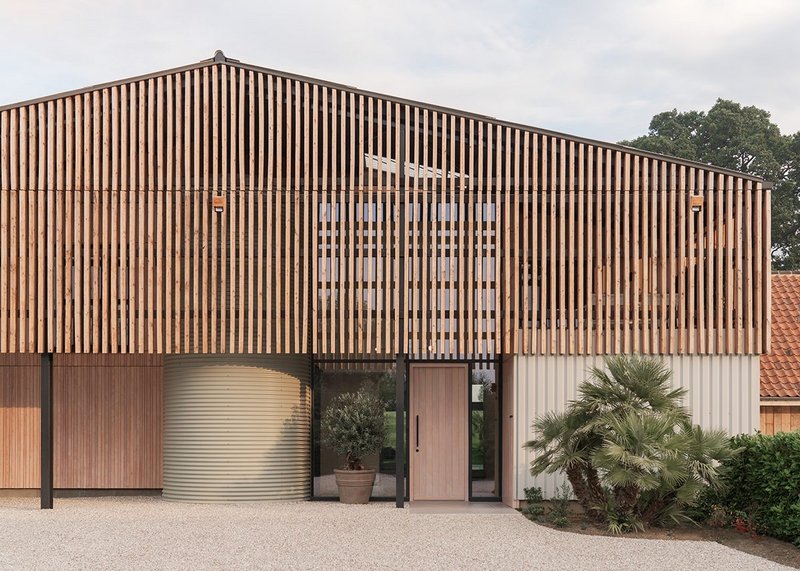 Barn reborn: 31/44 Architects' conversion of a Norfolk grain store
Published: 3 June 2021
As I pull into 31/44 Architects' latest completed house, deep in the Norfolk countryside, its co-commissioner and owner Luke Hawes gets a call from someone asking whether he would be interested in another barn plot a nearby farmer is selling. Since his own conversion featured in The Times, he's had about 12 such projects proposed to him. He and his wife Klara haven't yet committed to one, but it's not off the cards – perhaps something smaller to use as a holiday let...
Continue reading the BlueSky Barn review here
---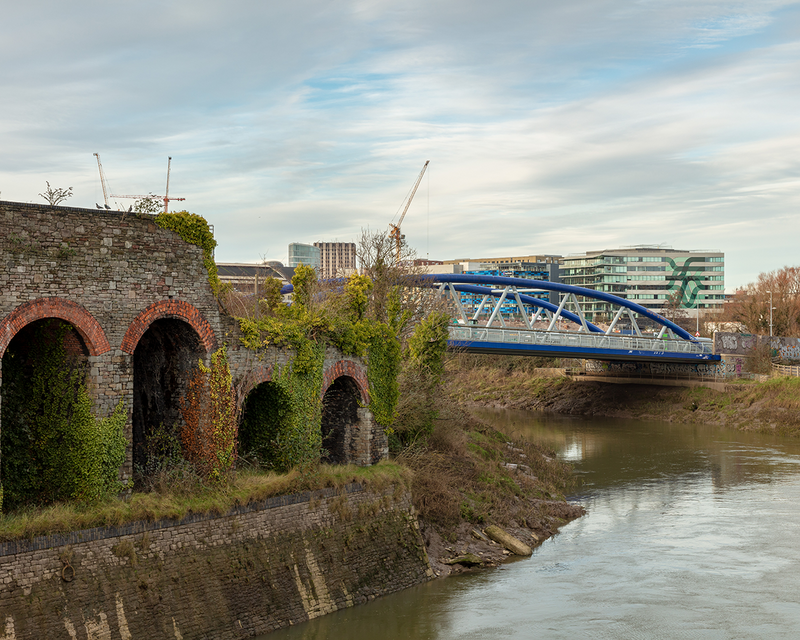 Bristol University expansion sparks rejuvenation of city's Temple quarter
Published: 16 February 2021
Arriving into Bristol Temple Meads by train, you are landed in the centre of Temple Quarter Enterprise Zone. You can see it from the train coming in but the station funnels you out between the long arms of its buildings and pushes you towards the mile-long walk into the city centre. You have to backtrack to see around and behind the station – the fractured complex of roads, dated offices, historic walls and industrial sheds, carved into islands by the curves of the river Avon and a network of canal and old floating harbour that make up the 100ha Temple Quarter Enterprise Zone...
Continue reading about Bristol's regeneration programme
---
Evergreen building article 2021 - the most popular archive article that you kept coming back to again and again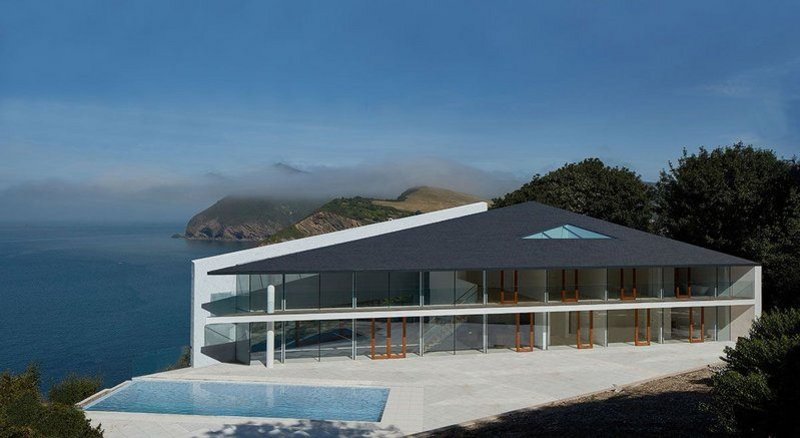 Stealth House opens up behind its protective wall
Published: 5 February 2019
Might the answer to building on a cliff be to build another cliff? Along the jagged edges of north Devon, a few miles from the beaches and surf of Woolacombe and Croyde, stands a house with a vertiginous white wall. It draws on the styles of Mediterranean modernism and the case study houses of America's west coast.
Its architect, Guy Greenfield, has been building in the affluent tourist honeypots of Devon and Cornwall for several years, designing, and often developing, luxurious coastal apartments. His best known project was...
Continue reading the Stealth House review here
---