A most primary form that continuously lends itself to a range of unexpected uses – from the headquarters of the UK's intelligence and cryptography agency to the national parliament of India – the circular building has drawn architects for millennia to the charm of its simultaneously abstract and impressive purity.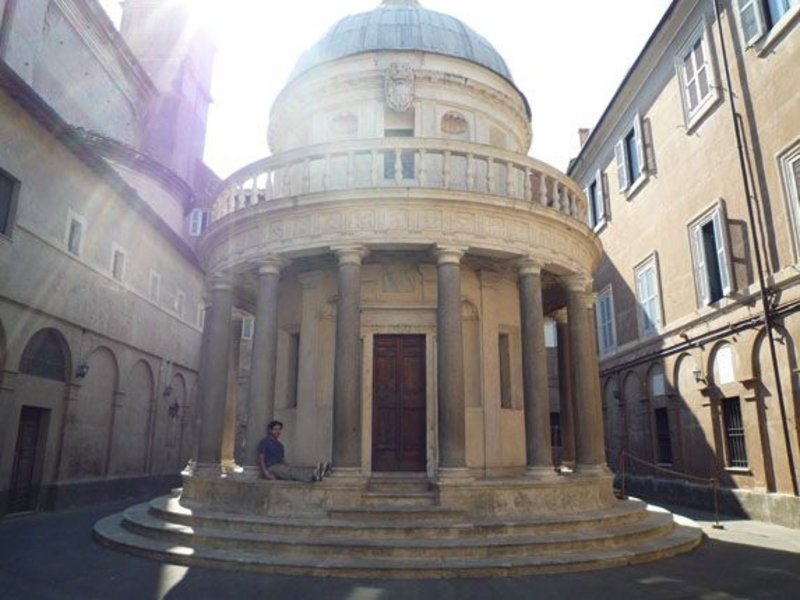 Bramante's Tempietto, Rome.
Bramante's Tempietto, Rome 1502
Donato Bramante
A gem of the early Renaissance, Bramante's tiny, hermetic tempietto embodies the harmony of proportions emanating from the human body, which identified the rediscovery of antiquity by Italian architects of the period.
Hakka walled villages, China, 18th century
Hakka peoples
Originally arising out of the need to draw together for protection, Hakka villages totally blur the distinction between architecture and the urban, turning entire communities into single households through the unity of their forms.
Radcliffe Camera, Oxford, 1749
James Gibbs
This should probably be paired with Hawksmoor's almost contemporary Mausoleum at Castle Howard, but Gibbs' home for the Radcliffe Science Library is, I believe, Britain's most plastic and sculptural baroque building. Its circular form is masterfully organised into a dynamically layered composite of classical elements to rival anything in Italy.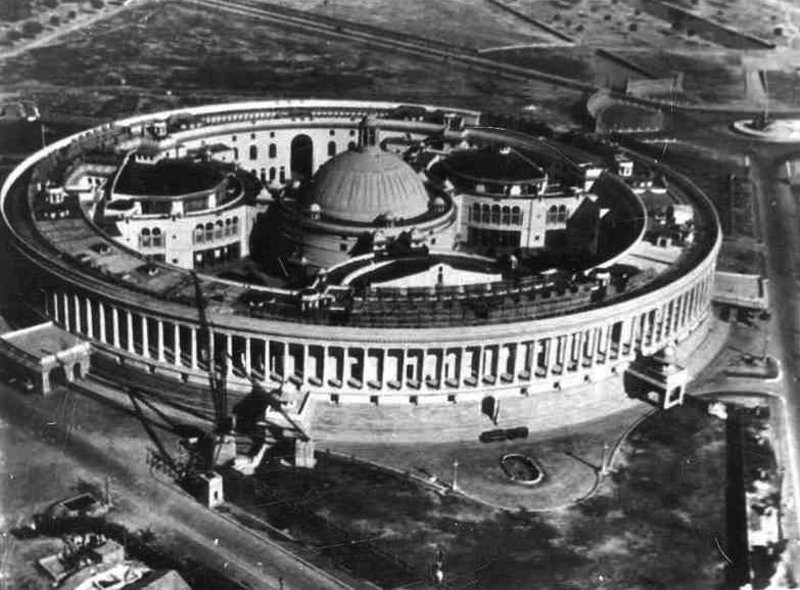 Parliament of India.
Parliament of India, New Delhi, 1927
Edwin Lutyens and Herbert Baker
This formally taut complex, 170m in diameter, houses parliamentary offices in a ring surrounding the upper house, lower house and parliamentary library hall. Designed and built by the British, it has been successfully appropriated since independence to both absorb, and come to represent, all the complexities and travails of the world's most wildly diverse democracy with its 815 million voters.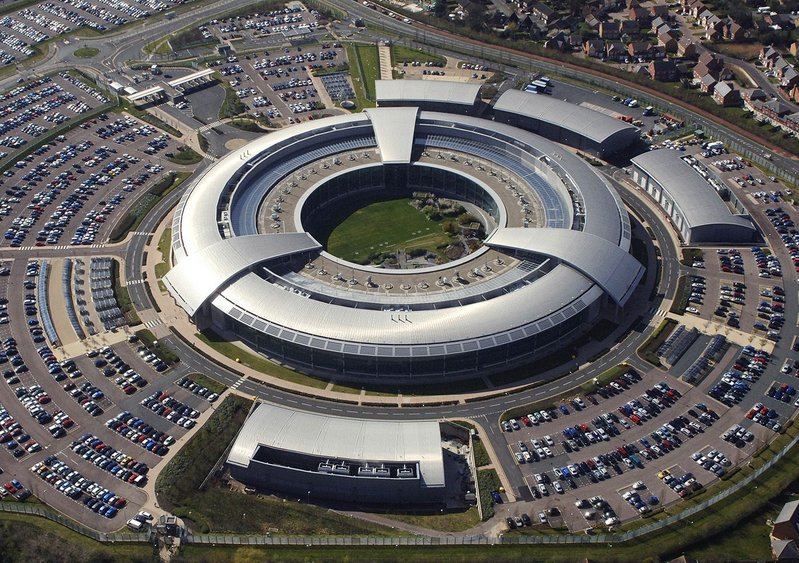 GCHQ doughnut.
GCHQ (the Doughnut), Gloucestershire, 2003
Gensler
It was a toss-up between this and the Circus in Bath, but GCHQ is so emblematic of the inward looking, enclosed, but all-seeing eye at the heart of our surveillance state that it had to win. At a cost of £330 million, it sits in the heart of the Gloucestershire countryside, employing 6,100 people in secret intelligence operations including the most sophisticated communications monitoring system outside of the USA.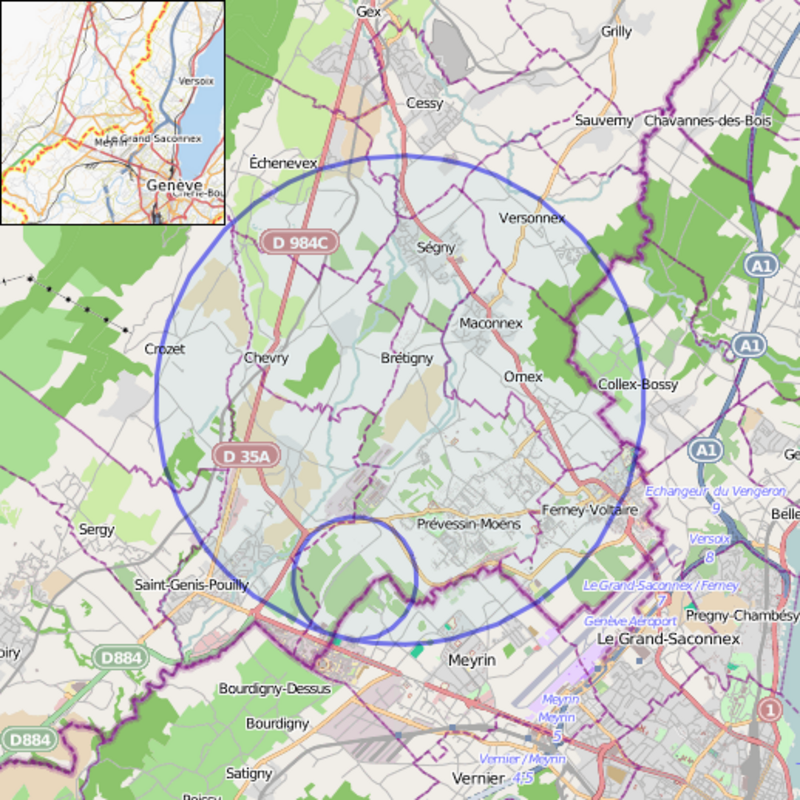 Large Hadron Collider.
CERN Large Hadron Collider, France and Switzerland, 1998-2008
NA
Home of the discovery of the Higgs Boson ('the God particle') in 2013, the Large Hadron Collider runs in a 27km circumference tunnel 170m below the surface of France and Switzerland. Opposing particle beams speed in opposite directions along its length, and collide in precisely controlled and measured events in order to test postulations of particle and high-energy physics.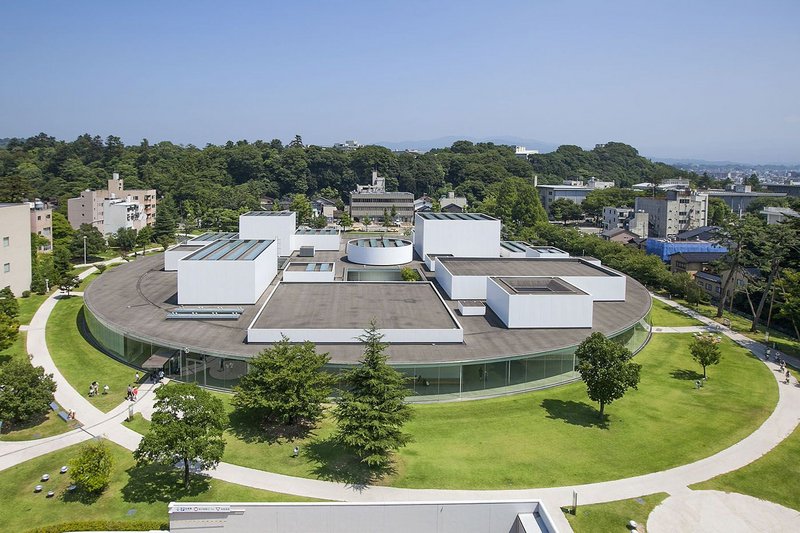 21st Century Museum of Contemporary Art, Kanazawa.

Credit: Open Image Data of Kanazawa City via Wikipedia
21st Century Museum of Contemporary Art, Kanazawa, Japan, 2005
Sanaa
The circle here is an arbitrary container; a mark on the ground between inside and outside, which implies the potentially infinite extension of what is contained within. Intended to have no front or back, and to be as edgeless and featureless as possible in order that it blend with and reflect the park in which it sits, we end with this museum as the point at which architecture co-opts the circle in order to make itself disappear.