Prachi Panvalkar of CEPT University, Ahmedabad, boldly photographed a page of her sketchbook to become 3rd winner, student, in Eye Line drawing competition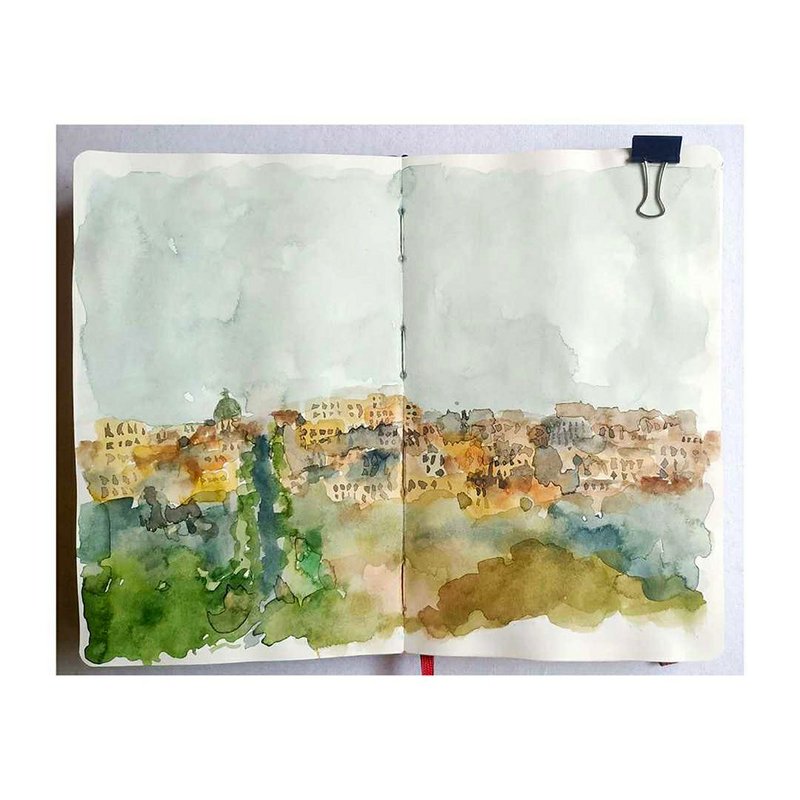 The town of Bergamo striving down the hills. Watercolour on paper, 210mm × 260mm.
Student, 3rd winner
Prachi Panvalkar, CEPT University, Ahmedabad, India
'Seeing things from above! You can see things better, clearly and at times at their best when you are away from them! I love this idea of seeing things from above. Below was the town of Bergamo, unaware of the crisis that was to come upon it. But places live and evolve with the situations that come to them. How beautiful it sounds! The very thought of rising up after blurry days.'
Panvalkar's description of her sketch was as limpid as her image of the Lombardy city that was to become synonymous with Europe's Covid-19 crisis. The symbiosis of image and text made them both doubly striking for judge Ed Crooks, who had his own fond memories of the city.
'Everything about this submission speaks of confidence,' he said. 'Her description is pleasantly free-form in the way it's written; supporting a beautiful yet loose watercolour. I love the way she just boldly photographed the page of the sketchbook.'
Verity-Jane Keefe echoed the sentiment. In a process of judging entries that can be overwrought or overthought, she added that: 'It's really refreshing to see a subject rendered so lightly…so fluidly.'
---
See past Eye Line entries and winning drawings
---