'Spatial… simple and deceptive' swimming pool by Holly Chapman is commended in Eye Line drawing competition, student section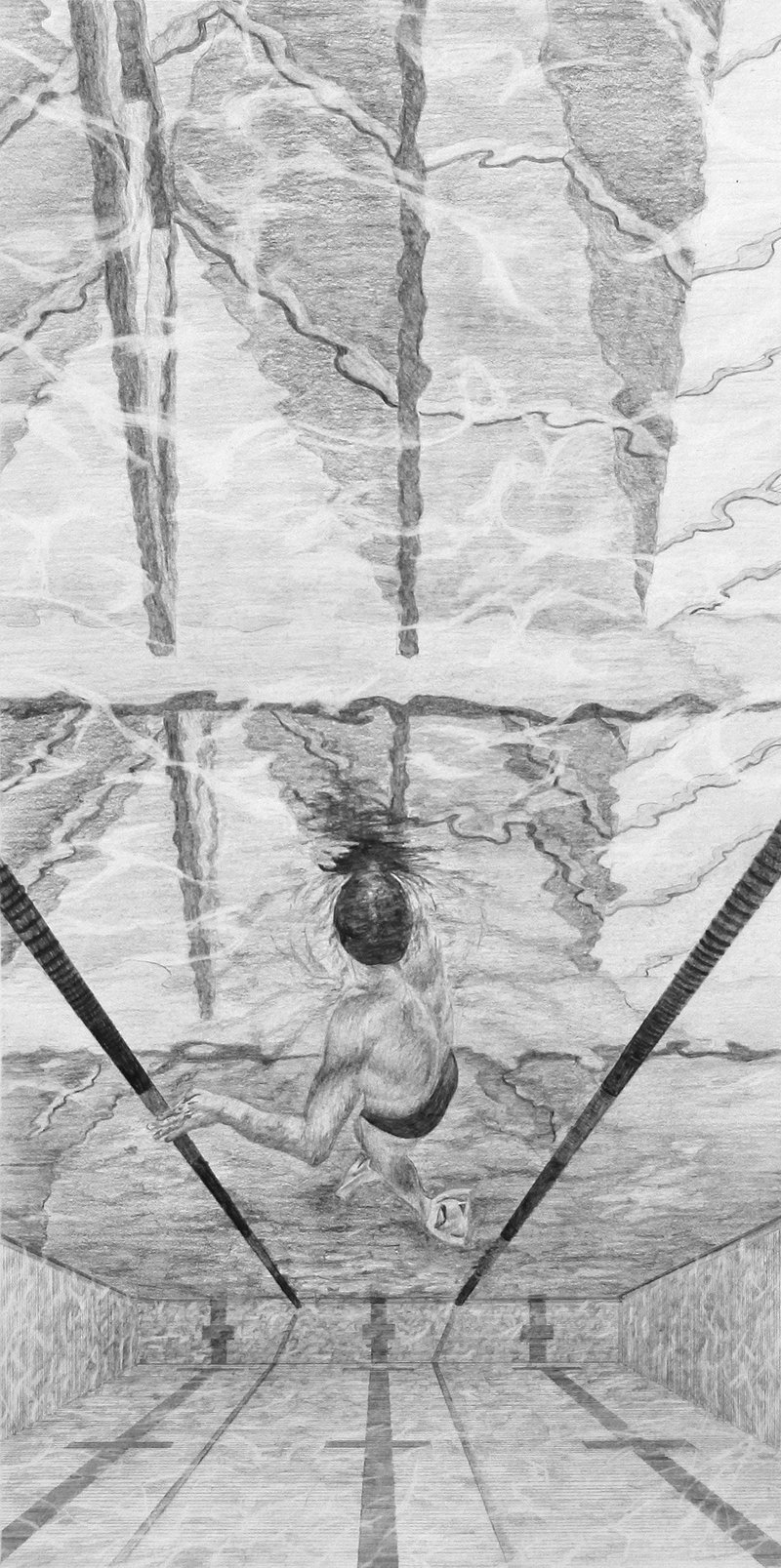 Under the Fifth Facade: A Swimmer's Perspective. Hand drawn pencil study, 200mm × 400mm presented on A2.
Student, commended
Holly Chapman, Queen's University Belfast
Inspired by the illusionary paintings of baroque painter Andrea Pozzo, Chapman's final year thesis takes the territory of the swimming pool, seeing it as a metaphor for how architectural representation can be both 'deceptive and perceptually ambiguous.' Within this context, she invites the viewer to enter an Escher-like world.
Here, all is not as it seems, with intentional visual ambiguity at play. Is the swimmer performing backstroke or crawl? What is the floor of the pool and what is the ceiling? 'The pool,' she tells us, 'presents opportunities for manipulation through representation due to the unique and ambidextrous relationship between swimmer and horizontal expanse.'
Verity-Jane Keefe enjoyed it immensely. 'It initially looks conventional but I think it's trying to address architecture from another angle; it's an amazing drawing in terms of space and action.' Tatiana von Preussen, together with Morag Myerscough, was less convinced but still acknowledged that 'it stands out as an image.' Ed Crooks meanwhile, felt it merited a commendation. 'Not only is it spatial, it's simple but deceptive, forcing you to look at space in a slightly different way.'
---