Big ideas spilling out of a tight site bode well for London's latest theatre, in Finsbury Park The month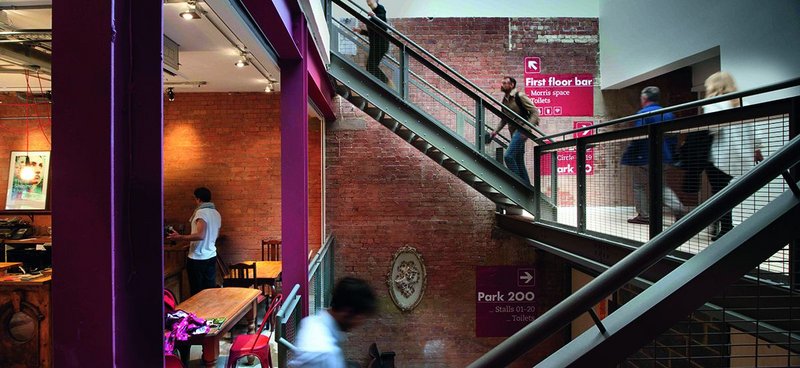 It's London's newest theatre, described as 'off-West End' rather than fringe: the Park Theatre at Finsbury Park, by David Hughes Architects, aims to capitalise on the rapid gentrification of its surrounding area and the revamp of the transport interchange close by. Privately financed thanks to some heavyweight fundraising and support from the likes of superthesp Sir Ian McKellen, it is squeezed into an initially unpromising location: a former terraced office building, on a narrow, deep site, with no get-in except right through the front.
Working with Park Theatre's very entrepreneurial director Jez Bond, Hughes – who was with Branson Coates in his early career – has managed to fit two auditoria of 200 seats and 90 seats, plus a ground-floor café and first-floor bar, an education/rehearsal space and all the usual dressing rooms and admin offices, into this tight space. There are even apartments on top which helped to pay for the theatre. The main two-tier theatre adopts a thrust-stage configuration but can be in-the-round; the smaller is a classic experimental 'black box' space, except that here rooflights allow actors to rehearse in natural light during the day.
Enjoying good reviews from West End critics for its first two productions, Park Theatre has got off to a promising start. It is classic intimate modern theatre, done on a very tight budget but with great verve. Our photo shows the main circulation space between front and back of house. Now Bond and Hughes will have to see if the locals – in this area once famous for music-hall and cinema – take it to their hearts.