Eleanor Young defies the cold reality of winter to enjoy architectural fantasy – and is cheered by the real brio of today's young practices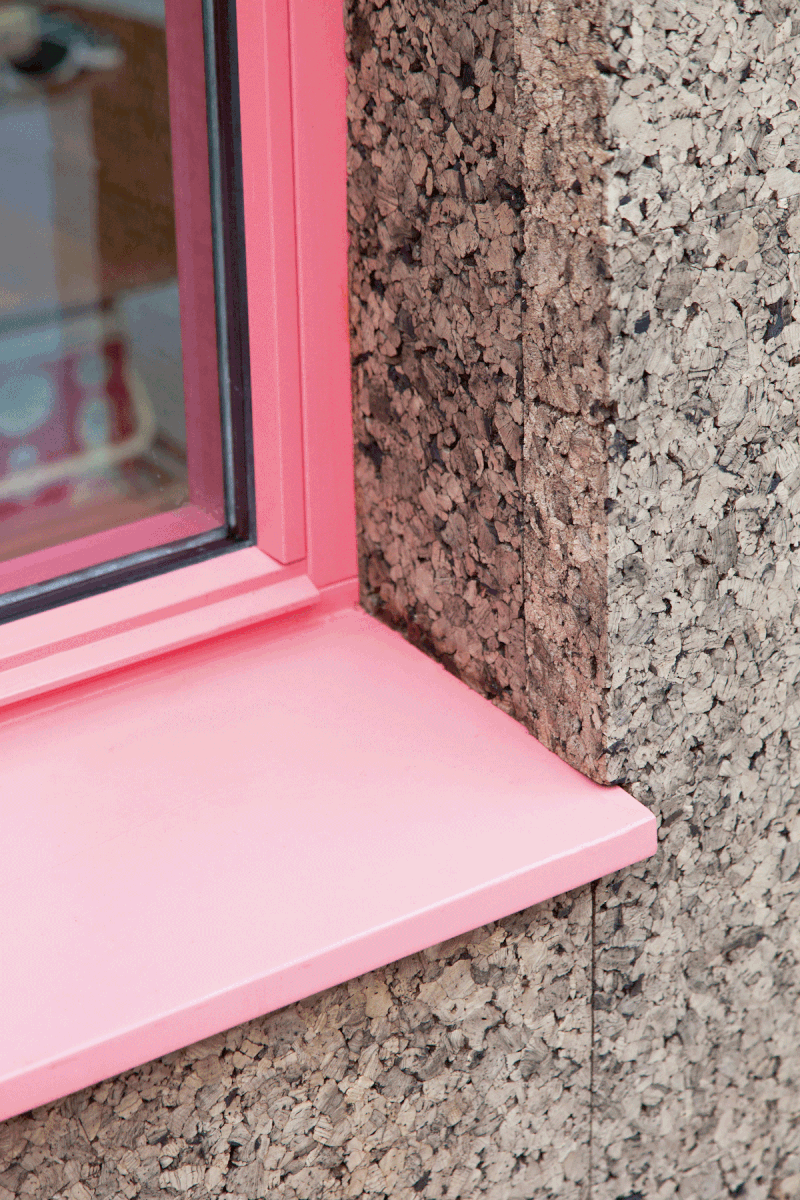 Colour, pattern and texture from nimtim.

Credit: Megan Taylor
Coffee, music and the deep shade of Italian piazzas twist into one in a sunny corner of my brain. They are thrown together by mixed up memories and the pleasure of hard Cs and long Os – mercato, staccato, Livorno, cappuccino. Capriccio belongs there too.
In art we see capricci from masters of architectural fragments, Gandy or Piranesi throwing together walls and arches, draping vegetal fronds across and crumbling stones with a certain whimsy. I came across capriccio in praise for the work of Rob Krier – sometimes labelled as a postmodernist or new urbanist but most easily recognised as an adherent of classicism. He does indeed collage places together in his drawings to show how a square or street might work with a different type of enclosure, with an open facade or a stepped back wall. But capriccio is equally applied to the monumental classical orders punctuated with posing torsos that he sculpted for a Bilbao building in 2011.
Capriccio is also defined as caper or prank, a certain naughty fun. That is what I see on that Bilbao building. And that is what is coming back right now in architecture. It is not postmodern-style in-jokes of architectural fragments but a sense of levity, a humour and a burst of colour. In music, a tiny dot above the note can signal a whole change in pace and fun as a waltz swings into action with staccato notes subverting and enlivening it, turning it into a dance.
The national – primarily city centre – impact of the brick conservatism that has been called the new London vernacular has latterly been subverted by decorative courses, hit and miss brickwork and even arches. These are the bowler-hatted gents breaking for a little jig as they flood over Waterloo Bridge.
It is not postmodern-style in-jokes of architectural fragments but a levity, humour and a burst of colour
But there is a generation of practices who missed even riding the coat tails of the high density housing bubble (which will surely burst following Michael Gove's statement on of developer's responsibility for post Grenfell cladding reparation, even if it was only dented by the pandemic). That generation includes many that you will have seen on these pages – Office S&M, nimtim, CAN, McCloy + Muchemwa. They are working on smaller projects, extensions, the public realm – they have wide frames of reference and have not been diverted by huge contracts and impossible practice growth.
These are the ones dancing architecture into the future. They use cheap tricks and imagination, of necessity. Richard Rogers would have been proud of the way they throw colour at structure, but they demand pattern too. And texture. They work with flat panels and use cutouts rather than trying to model costly three-dimensional forms. Following this exuberant path is not the route most architects have the freedom, or inclination, to take. But inserting fragments of context, delight and decoration – in tiles, shapes, colours... whatever way you see fit – gives back the fun, the capriccio, placing lightness and architecture in that sunny part of our brain.