'Poor' had a profound impact on Madeleine Kessler. She gives the reasons why she urges everyone working in community schemes to read it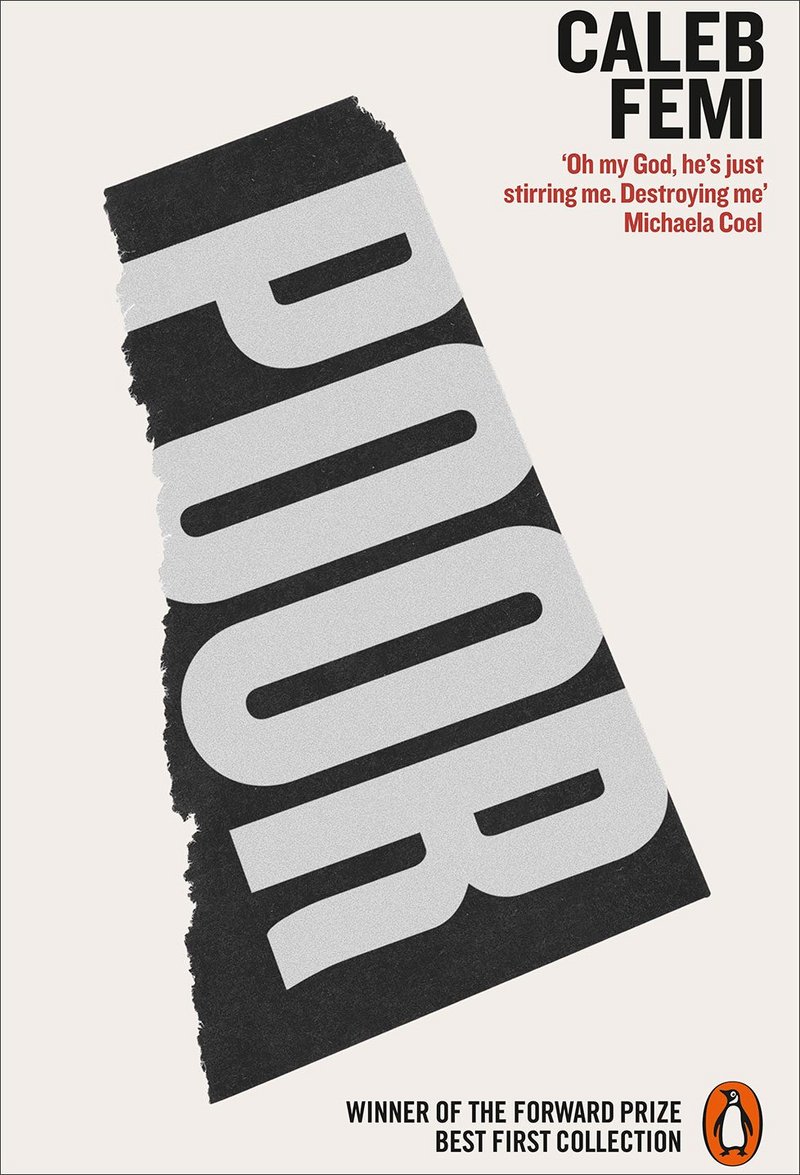 Poor by Caleb Femi is published by Penguin Books. Reproduced by permission of The Random House Group Ltd/Penguin Books Ltd. ©
We were collaborating with Haworth Tompkins on an estate project in London's Southwark, and as part of the community engagement, when one of the residents recommended that all architects should read Poor by Caleb Femi, who grew up nearby to the site.
I immediately bought and read it, and found it absolutely captivating with such powerful language and emotion. It's a book of poetry that is about communities, and how these can both be in opposition to one another, but also work together, and is very specifically about growing up on the North Peckham Estate. As such it touches on very important themes of class, race, wealth and gentrification, and the importance of family and community. Architecture is an underlying subject throughout. Form, function and materiality become intertwined in actions and embedded in memories. The poetry helps you discover the importance of understanding a place through language and lived experience – and not just through scaled plans and drawings.
The poetry is very evocative, weaving imagination and memory. It tells of a boy growing up amid the harsh realities of life in this concrete jungle, and the loss of childhood innocence when things take a darker turn: 'Nothing the estate raised was a monster, yet the devil found good ground to plough his seeds.' (From the poem 'Because of the Times'.)
A couple of sections of the book really stand out. There are two poems that interweave the thoughts of a designer and a resident talking about home, where the resident is thinking something completely different to the designer, but not heard. It highlights the emotional intelligence of understanding a place by growing up and living there. You can feel the frustration of architects coming in thinking they are communicating in the right language, and the residents not being listened to at all.
Then there is the series of poems called 'Concrete' that is scattered as a theme through the book. In a sensual narrative each explores its materiality in unique ways, from moments of playing with it as a child with chalk, to the idea of how concrete can become a tomb, as it did for Damilola Taylor who died in a stairwell on the estate. Concrete becomes a material that makes for a physically tough but also emotionally vulnerable environment.
You can feel the frustration of architects coming in thinking they are communicating in the right language, and the residents not being listened to at all
There are constant twists – you're never quite comfortable as you read. But it's really accessible and written in different styles – some poems read like excerpts from journals, while others are set out as conversations. 'Poor' is also an interesting crafting of a poetry anthology in combination with other media, with incredible photos by the author weaved between the poems. These images are quite abstract and really draw you in. It's really hard to put it down, and every time I re-read it I find something new.
There is so much to be gained from learning what it's like to live in a place day to day, and understanding how the built environment affects different social interactions, communities, lives and experiences. In 'Because of the Times' the ideals of the architect who built the estate as 'a paradise of affordable bricks' is contrasted with the reality of violence and crime. The estate is not defined as singularly good or bad, but a reality of where Caleb Femi grew up.
When we think about estate regeneration we have to remember that these are people's homes, communities and memories. Physical, social and emotional context are all as important as one another, and intertwined. Then there's the sustainability agenda to consider too.
That's not to say we should just keep all buildings as they are. Often existing flats are far too small and do not meet modern building regulations. The poems in 'Poor' constantly reference overcrowding, with Femi running wild and free and then coming back to a cramped flat – 'one bedroom and seven bodies' (as described in 'Because of the Times').
The book underlines the importance of good design, in particular designing places that are safe, that also encourage community
The author describes how North Peckham Estate was huge with two and half miles of decked walkways and its own shops and other facilities. But while there were positives to people being able to go their whole day without needing to leave the estate – parents could let their kids go free knowing that they wouldn't stray further – being that self-contained could be very claustrophobic, and lead to ghettoization. The book underlines the importance of good design, in particular designing places that are safe, that also encourage community.
No one really knows a place like the people who live there, so how do we as Architects enable the community to have a real say in the design? Too often we are consumed by the present and immediate future, and we are not really confronted by how it will be to live somewhere decades after we've left.
It's really important to understand and engage with a community rather than just make assumptions. I think every architect should read this. Poor shows us that it's not just about a surface brush of community consultation to help a design team feel like they understand a place, but about using our skills to ensure communities have agency and a voice. The voices are there, but how do you get them involved by bringing a platform to them so they are heard?
I've done a lot of consultation work in the past and thought I had a good handle on it. But Poor really challenged my preconceptions. How do you reach everyone? I'm a member of the residents' association on my own estate in east London and it can be very hard to get anyone involved – apart from particularly disgruntled residents or those who already have an active interest in the built environment.
There's a big piece of work to be done about how we engage those who are hardest to reach, not just those who will always show up to a meeting. Particularly young people, as after all, they're our future.
Poor is so powerful and is one of the best books I've read in a very, very long time – I've read it again and again. It's hard to do it justice here – much better to read it for yourself.
As told to Pamela Buxton
Madeleine Kessler is a director of Madeleine Kessler Architecture and Unscene Architecture and was co-curator of the British Pavilion at the Venice Biennale 2021. She is a RIBA Journal Rising Star
Poor by Caleb Femi, Penguin, 2020, 160pp, £9.99
---
See more favourite books, Amin Taha takes the measure of design, Nimi Attanayake on truly diverse thinking, discovering the roots of Gothic architecture with Naila Yousuf. Or delve into the archive of favourite books with Peter Cook, Tszwai So, Owen Hopkins, Annalie Riches, Matthew Barnett Howland and ask Who Owns England, Sarah Featherstone's choice.
Caleb Femi interviewed in the RIBA Journal